July 14-15, 2022
Boundary Monument
It's hard to resist a cache that marks a point where three states come together, in this case New Jersey, New York, and Pennsylvania.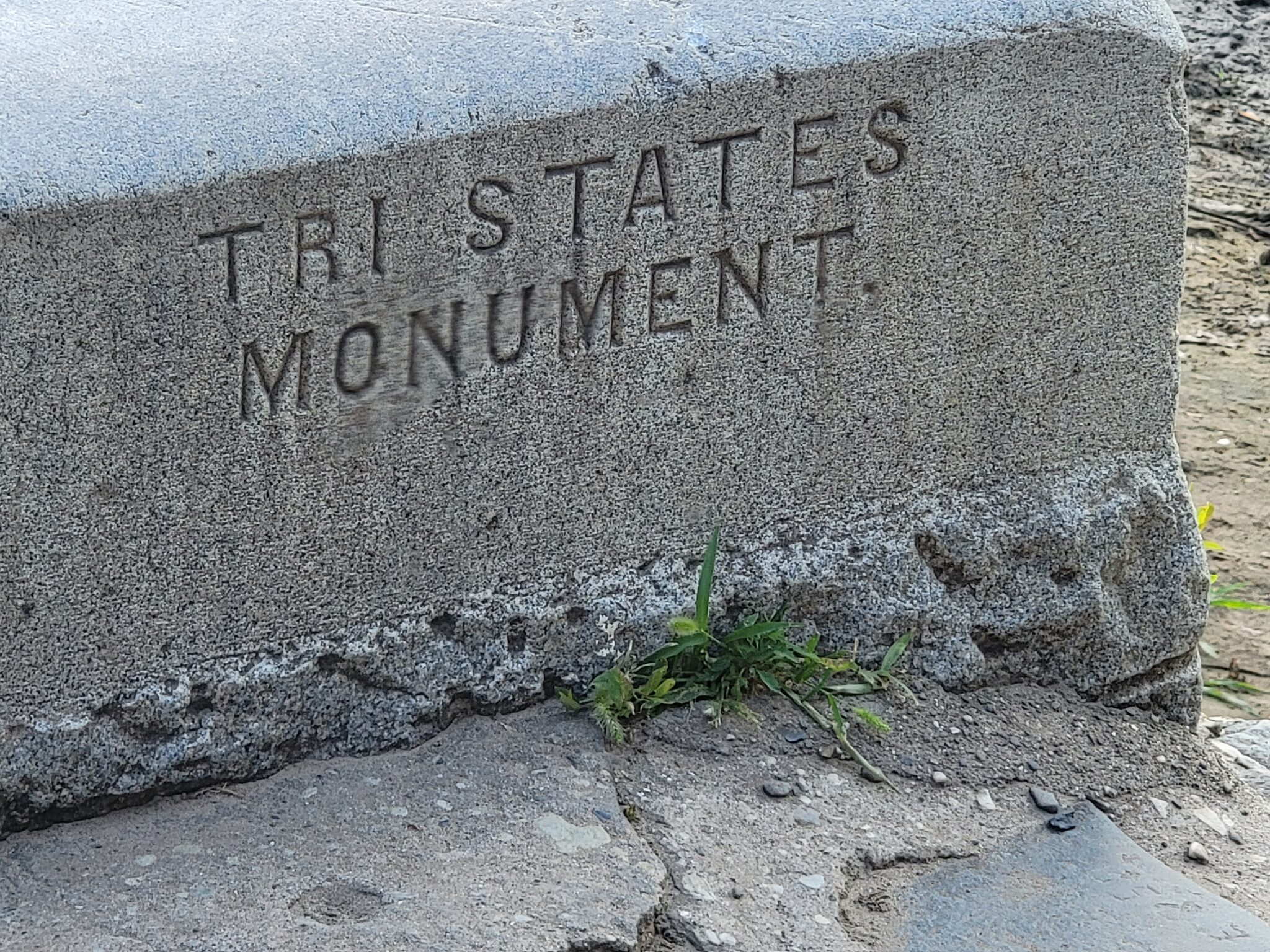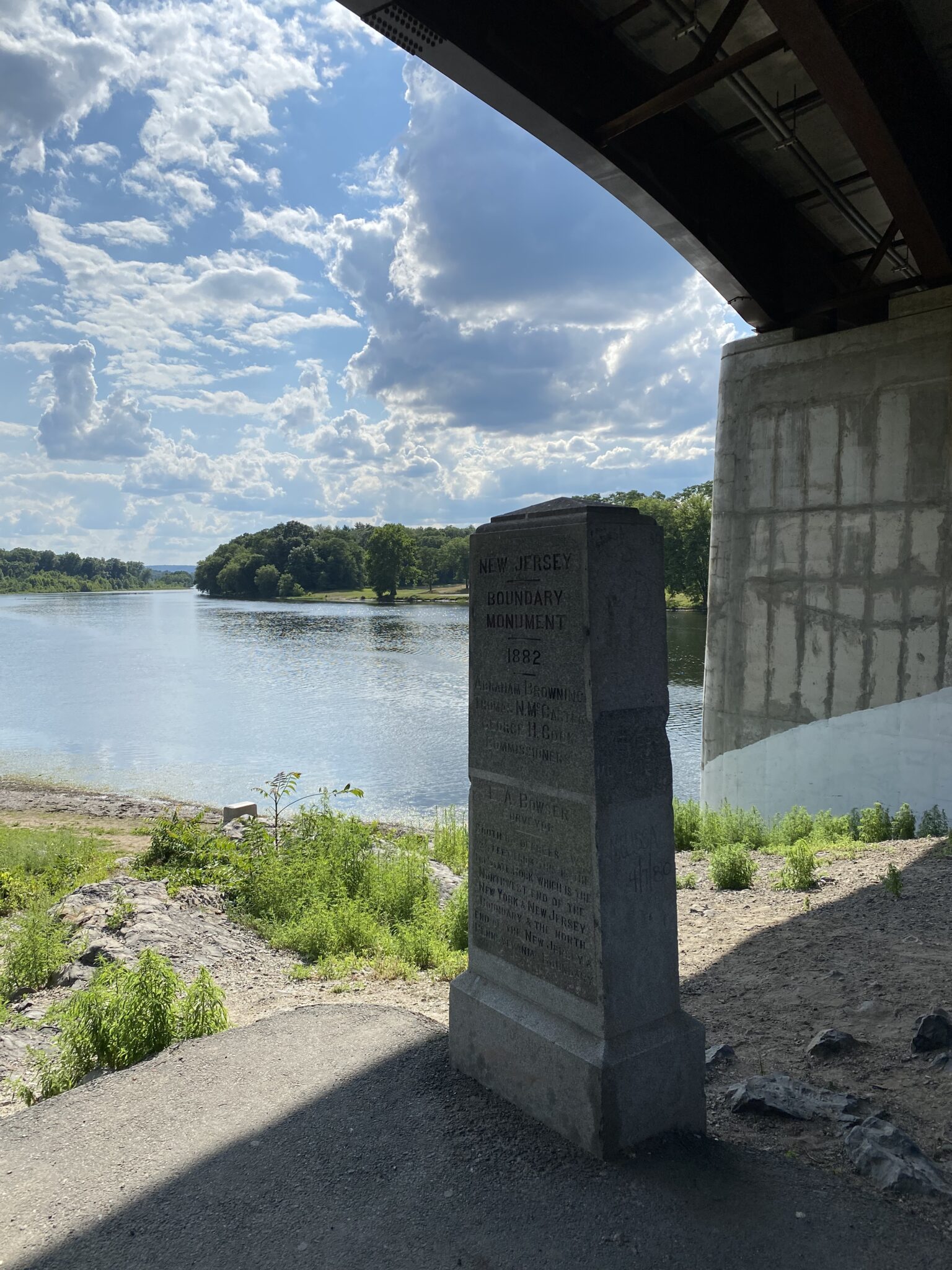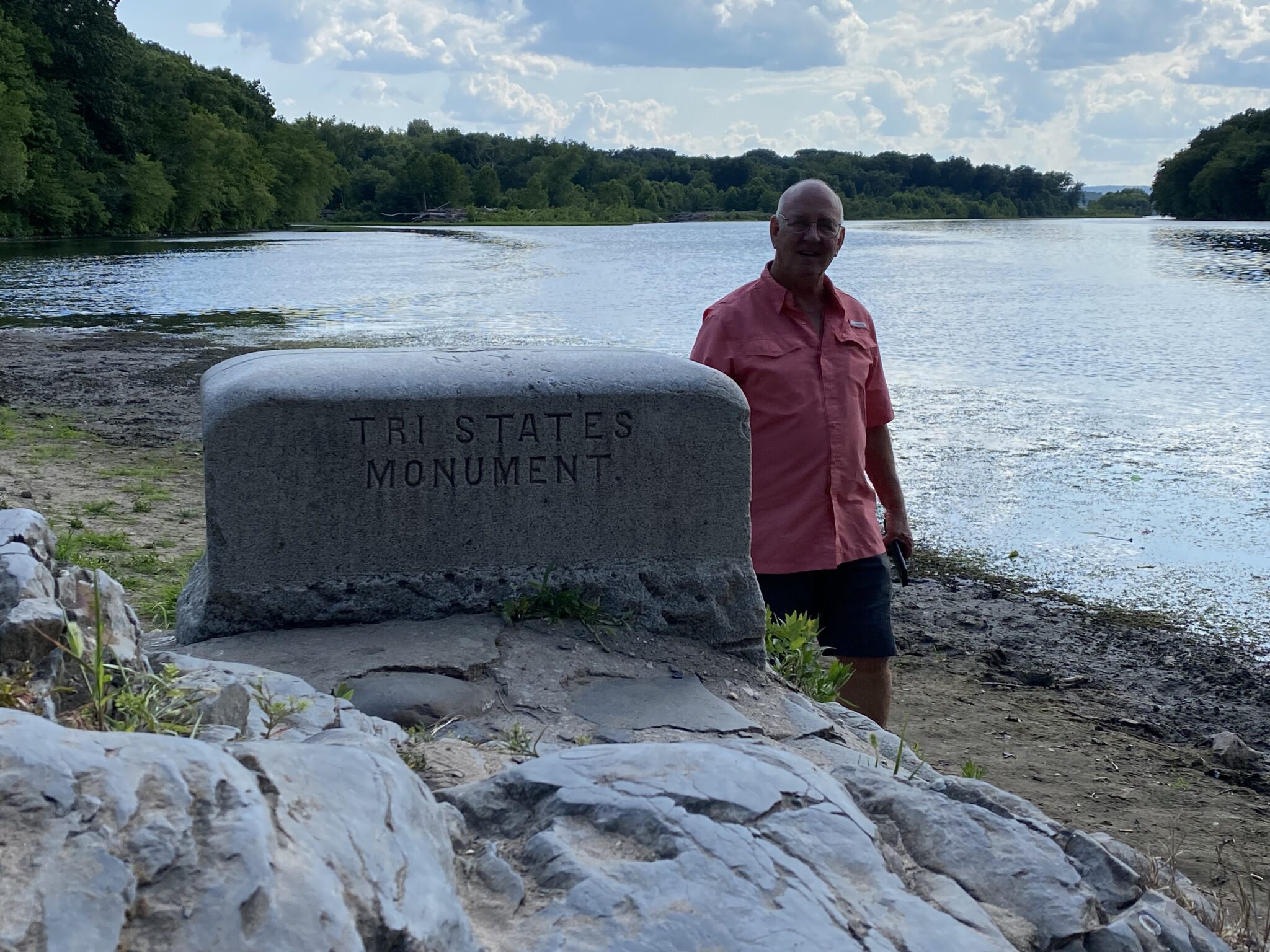 On the way to the Tri-State Monument we passed the highest elevation in the state of New Jersey. A monument dedicated to New Jersey's veterans has been placed there.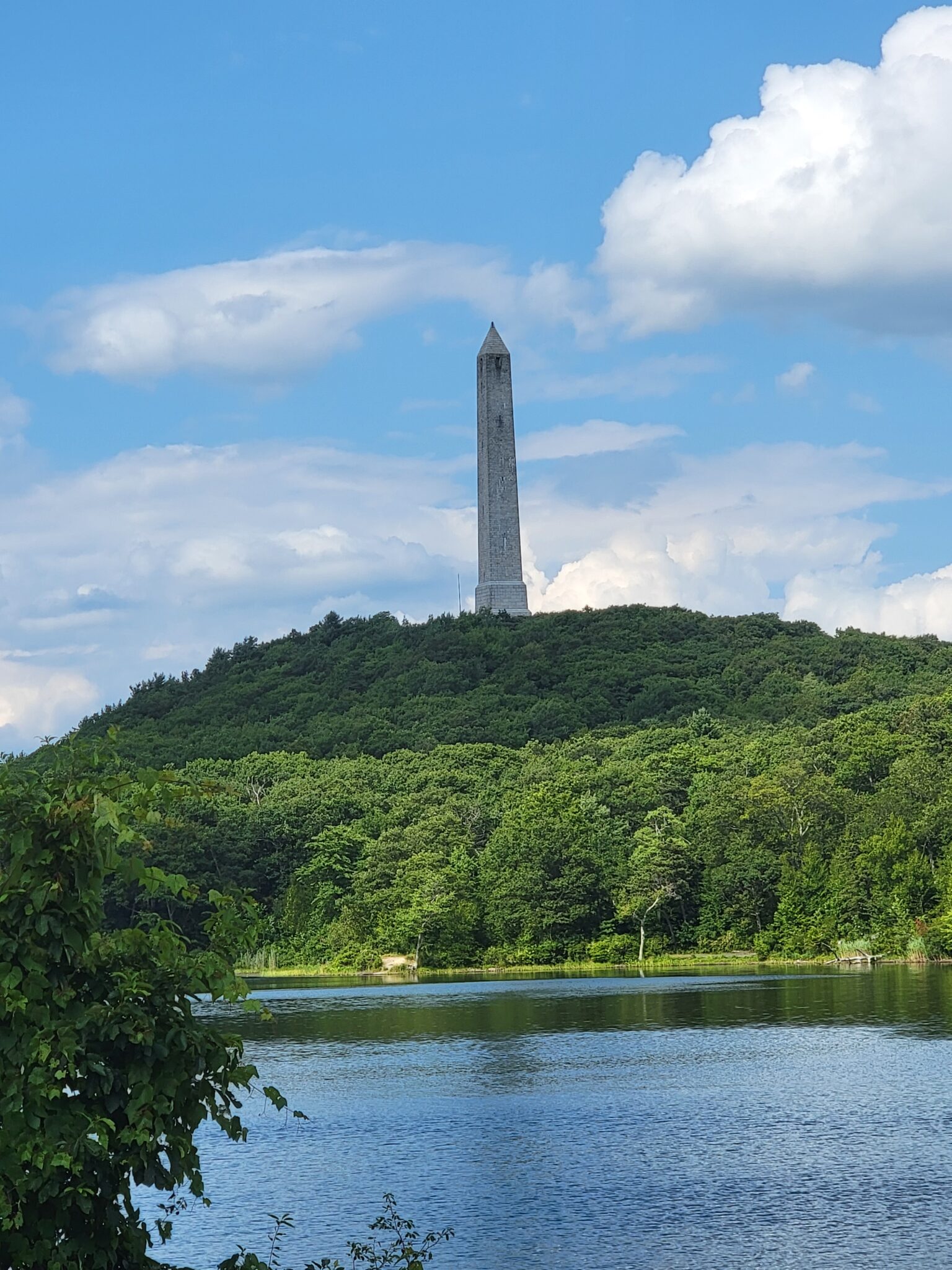 New Jersey's Oldest Geocache
"gerbiL cacHe" is New Jersey's oldest and is located near Mahwah, NJ in the 4000-acre Rampao Valley County Reservation.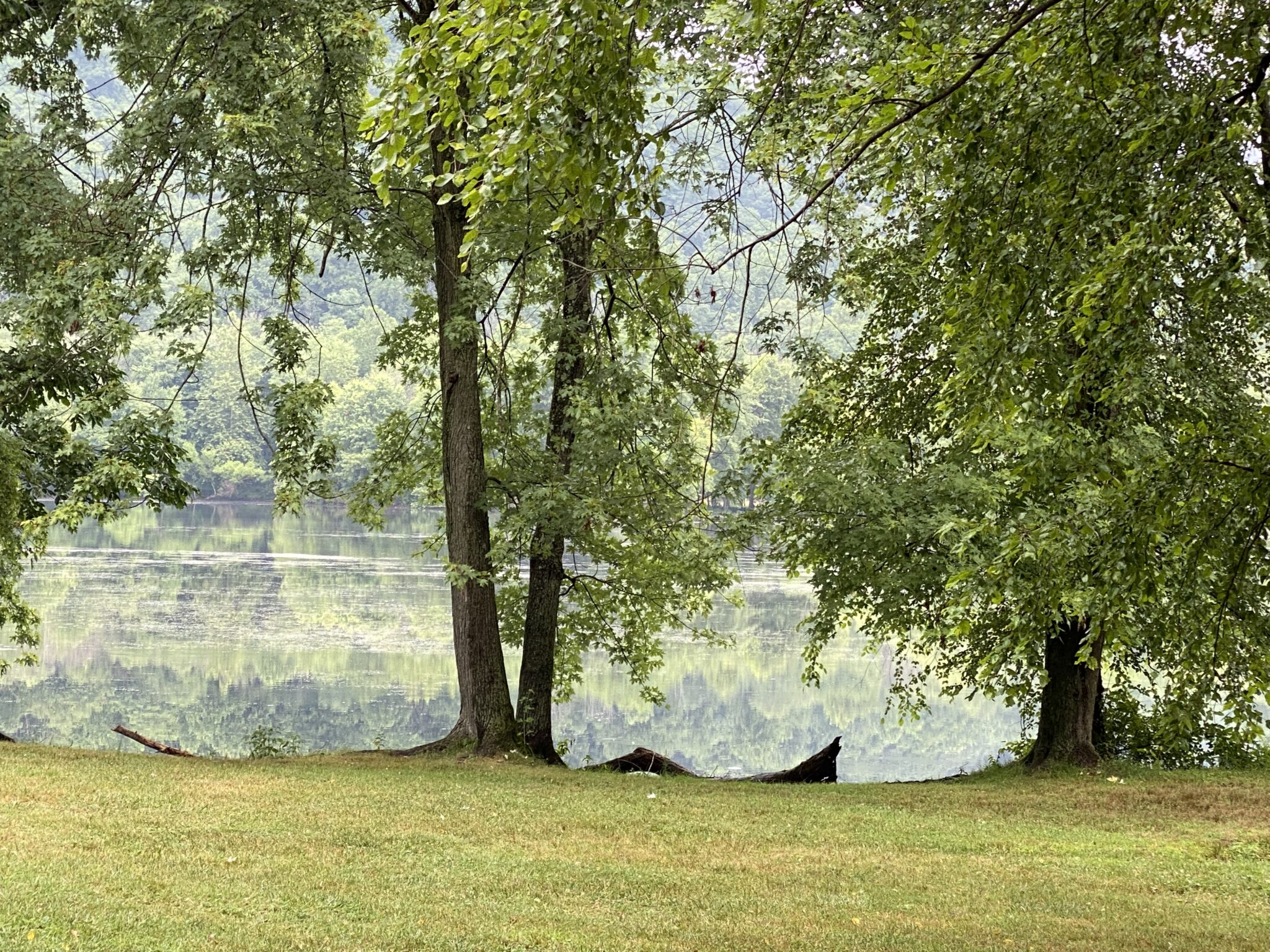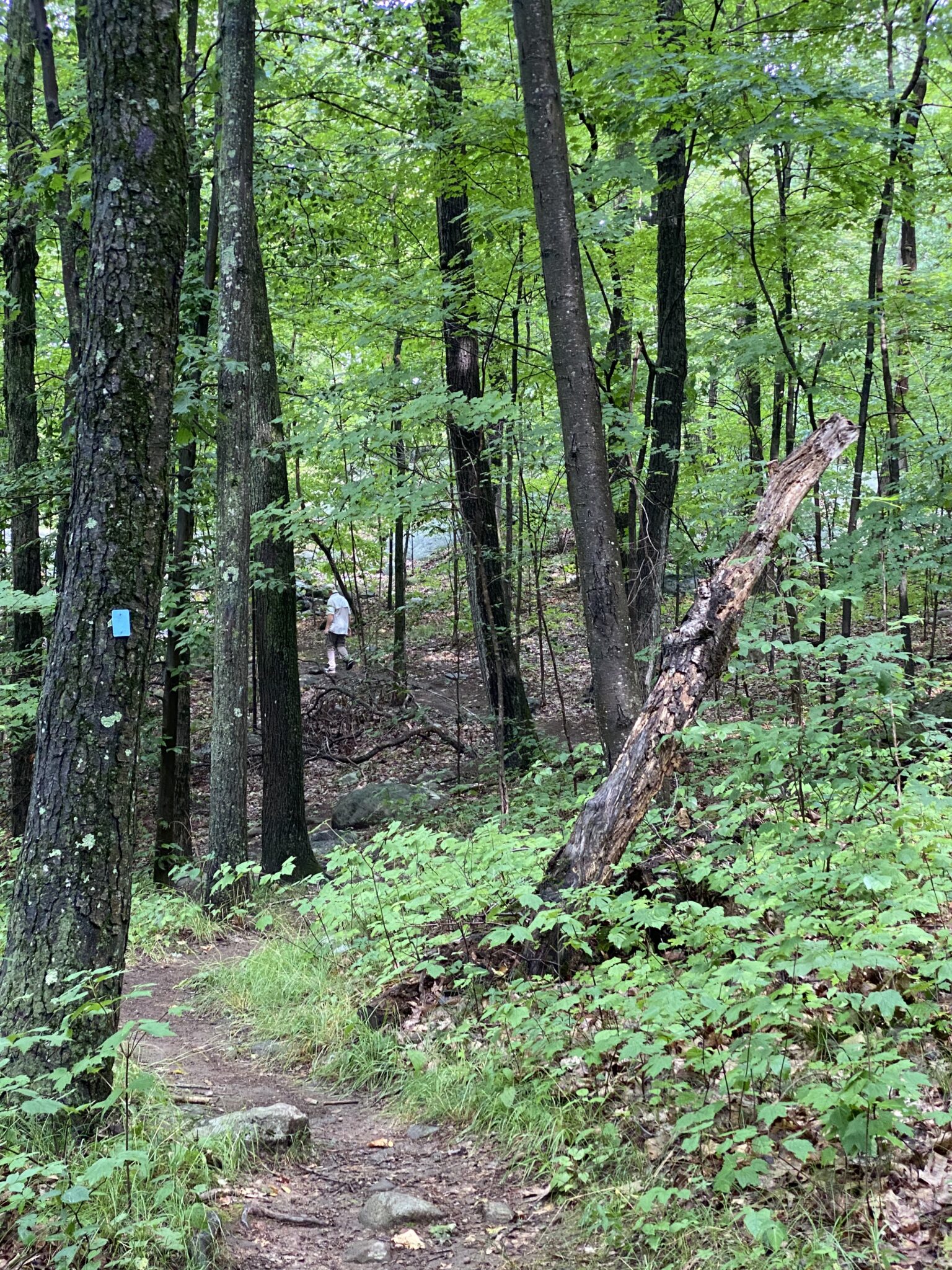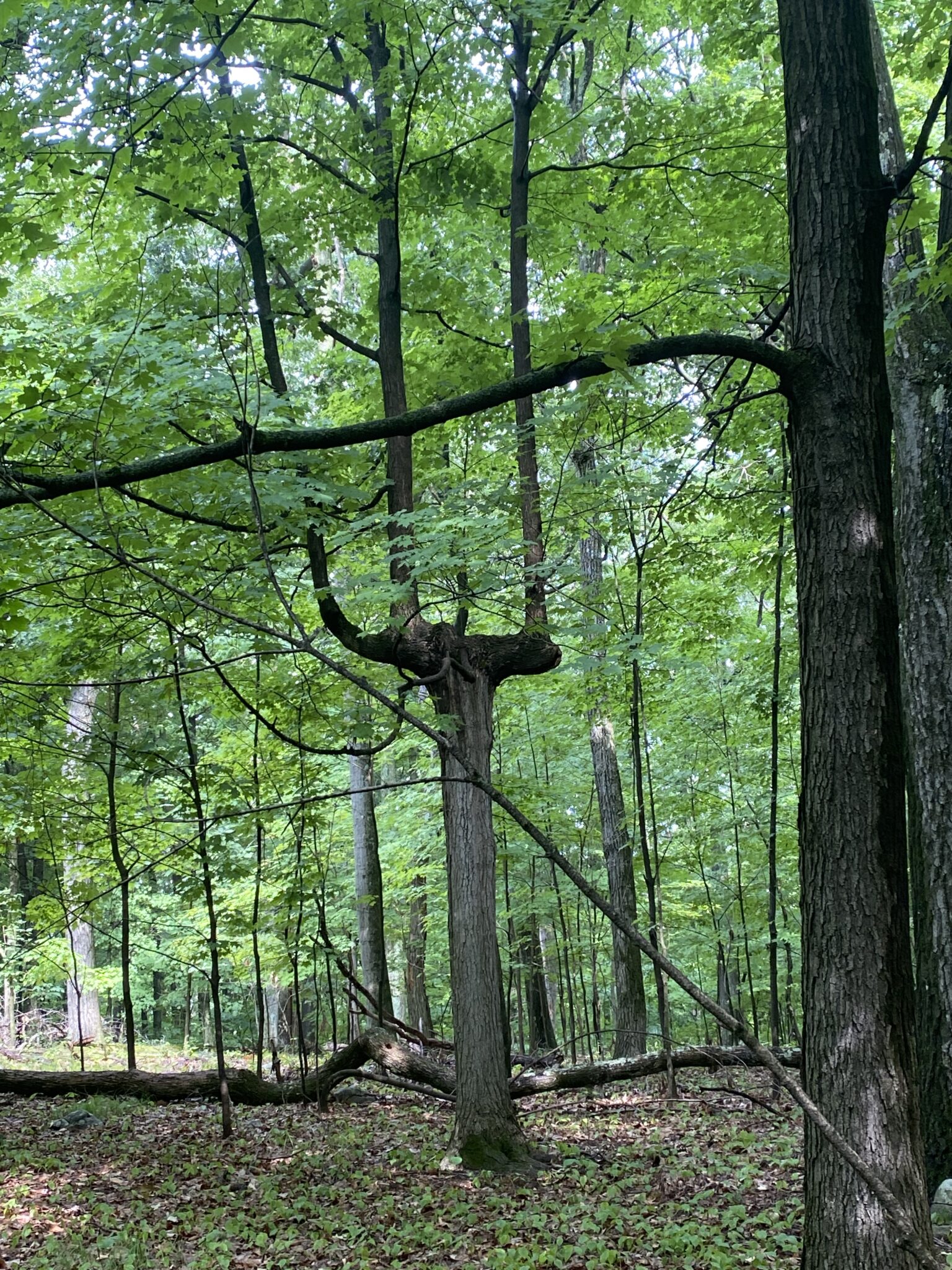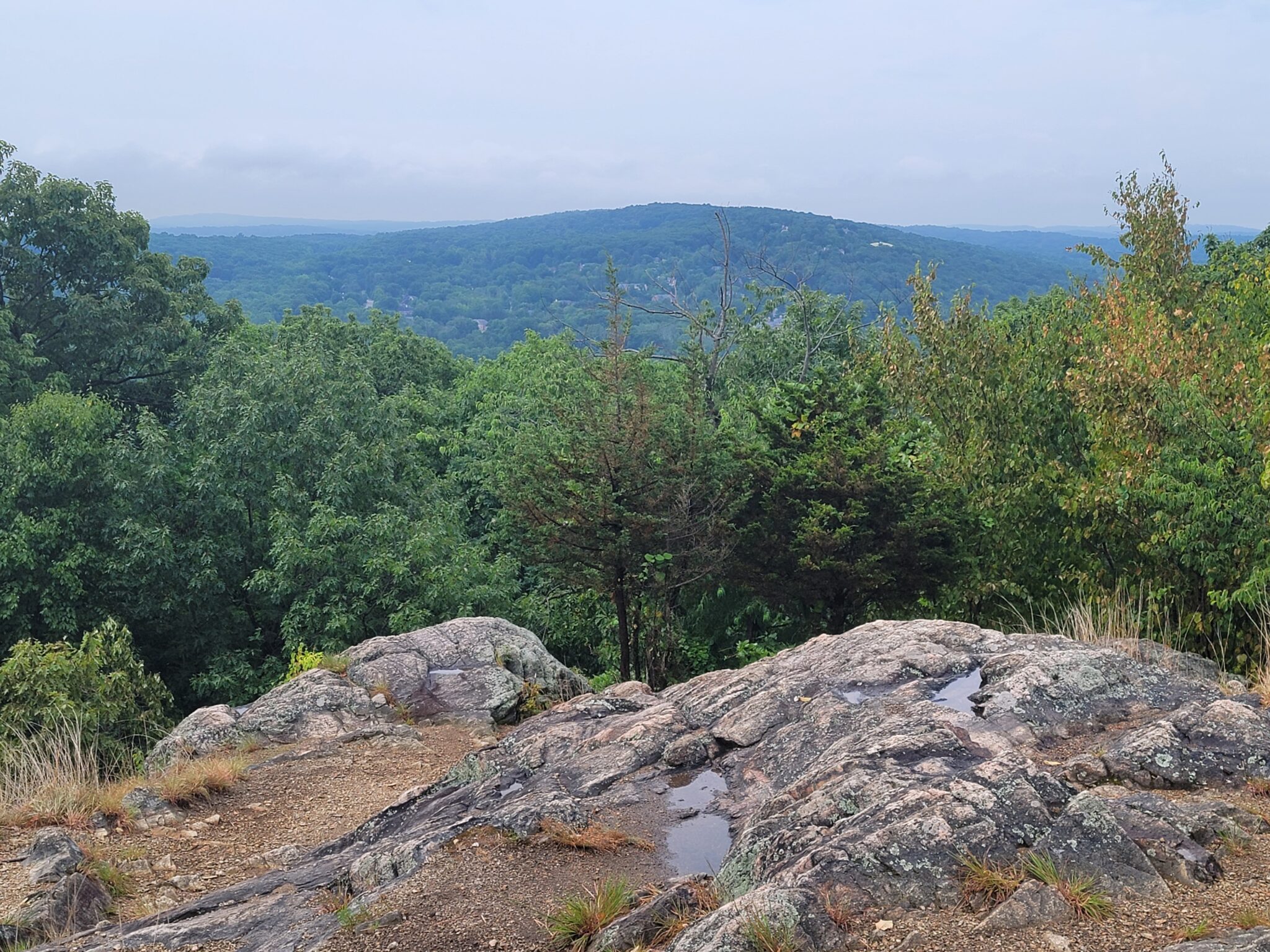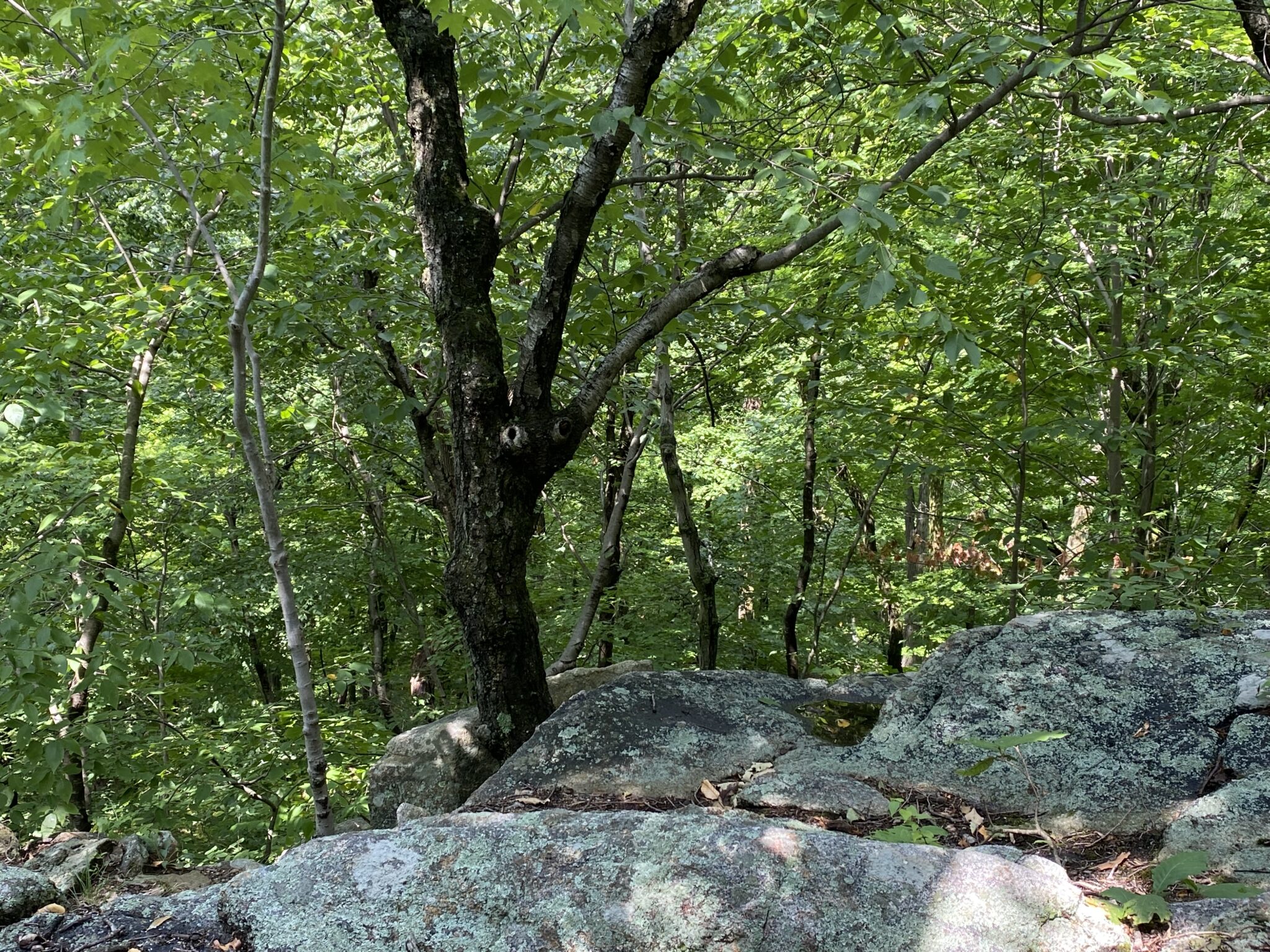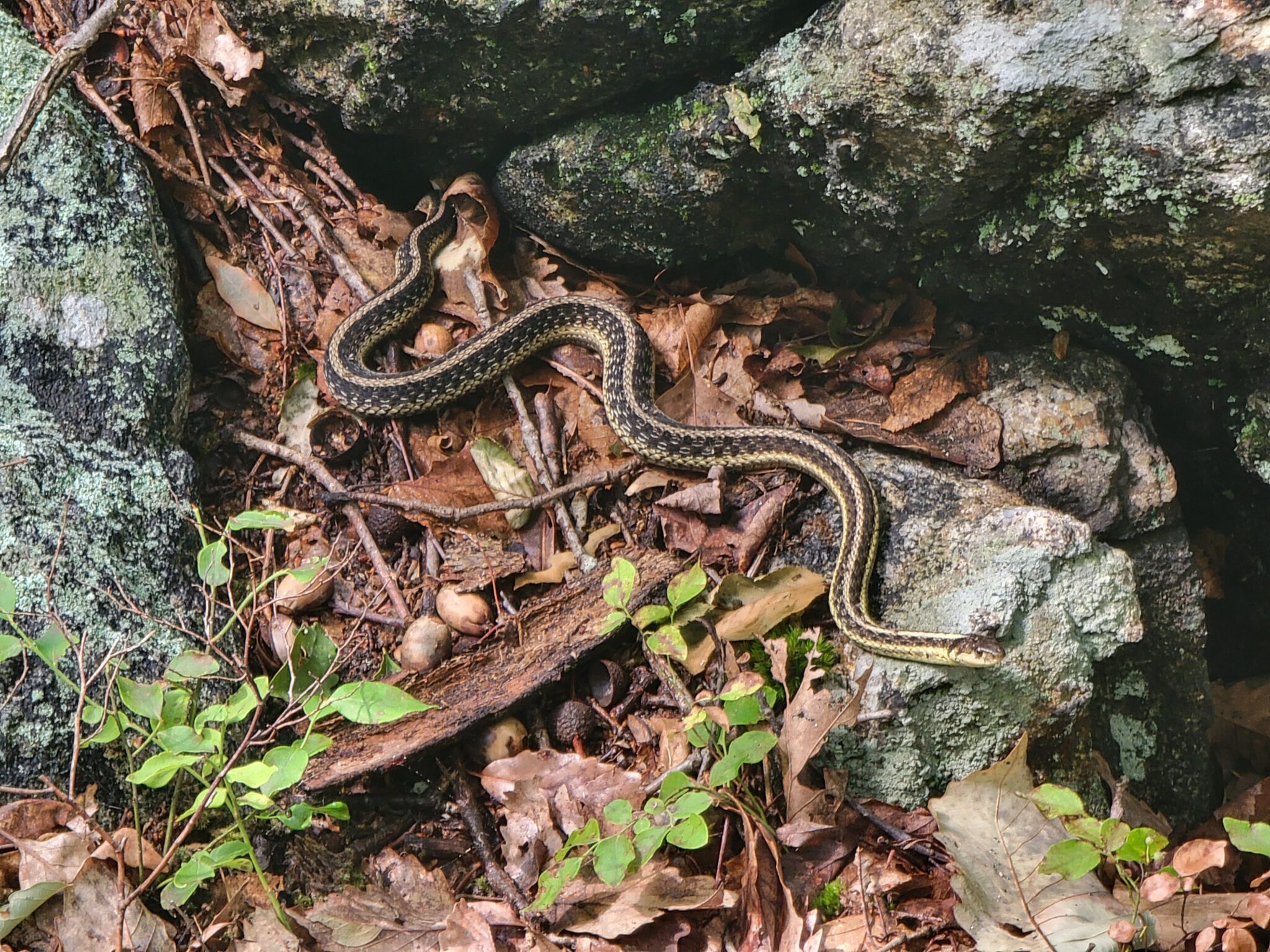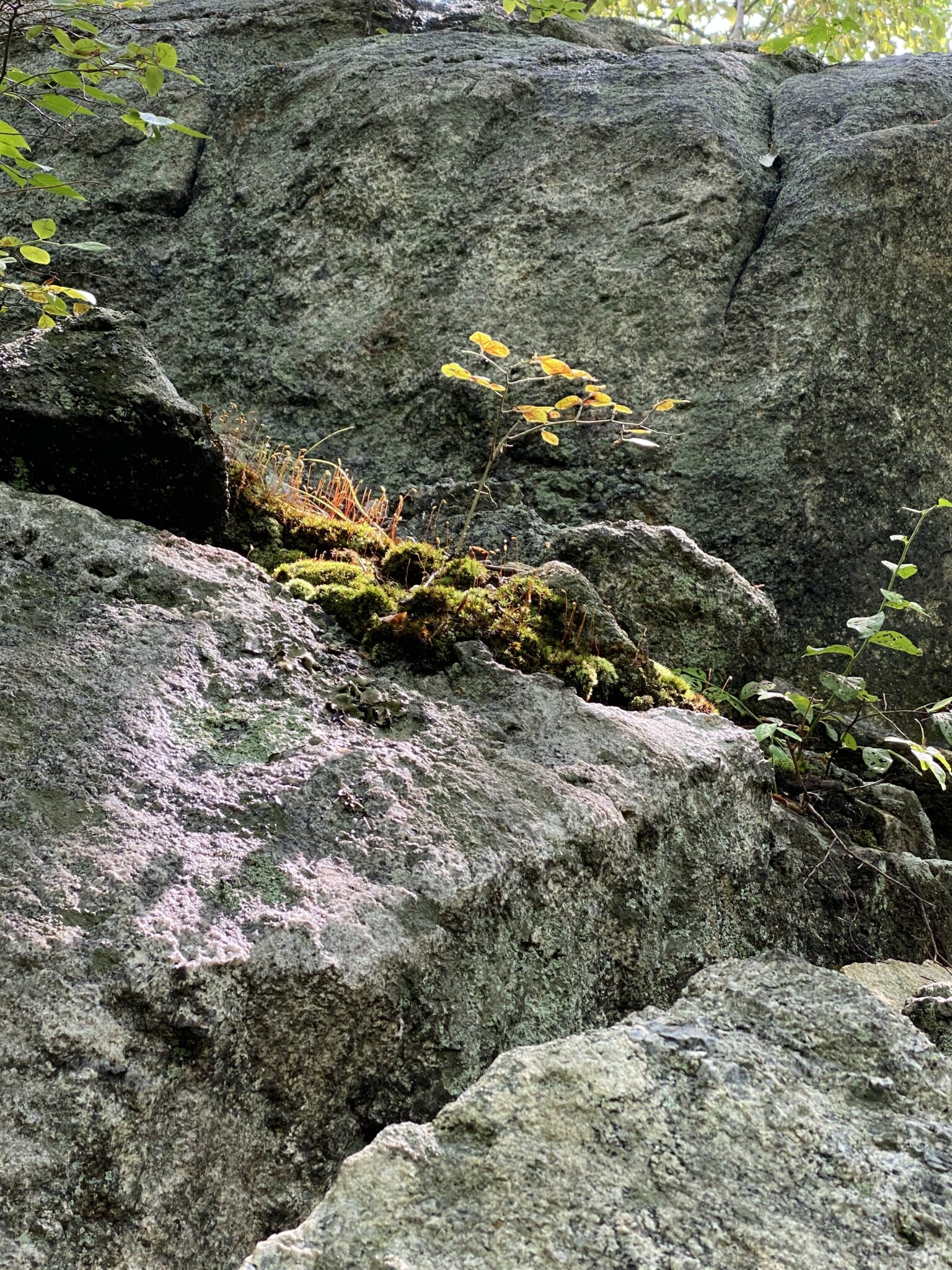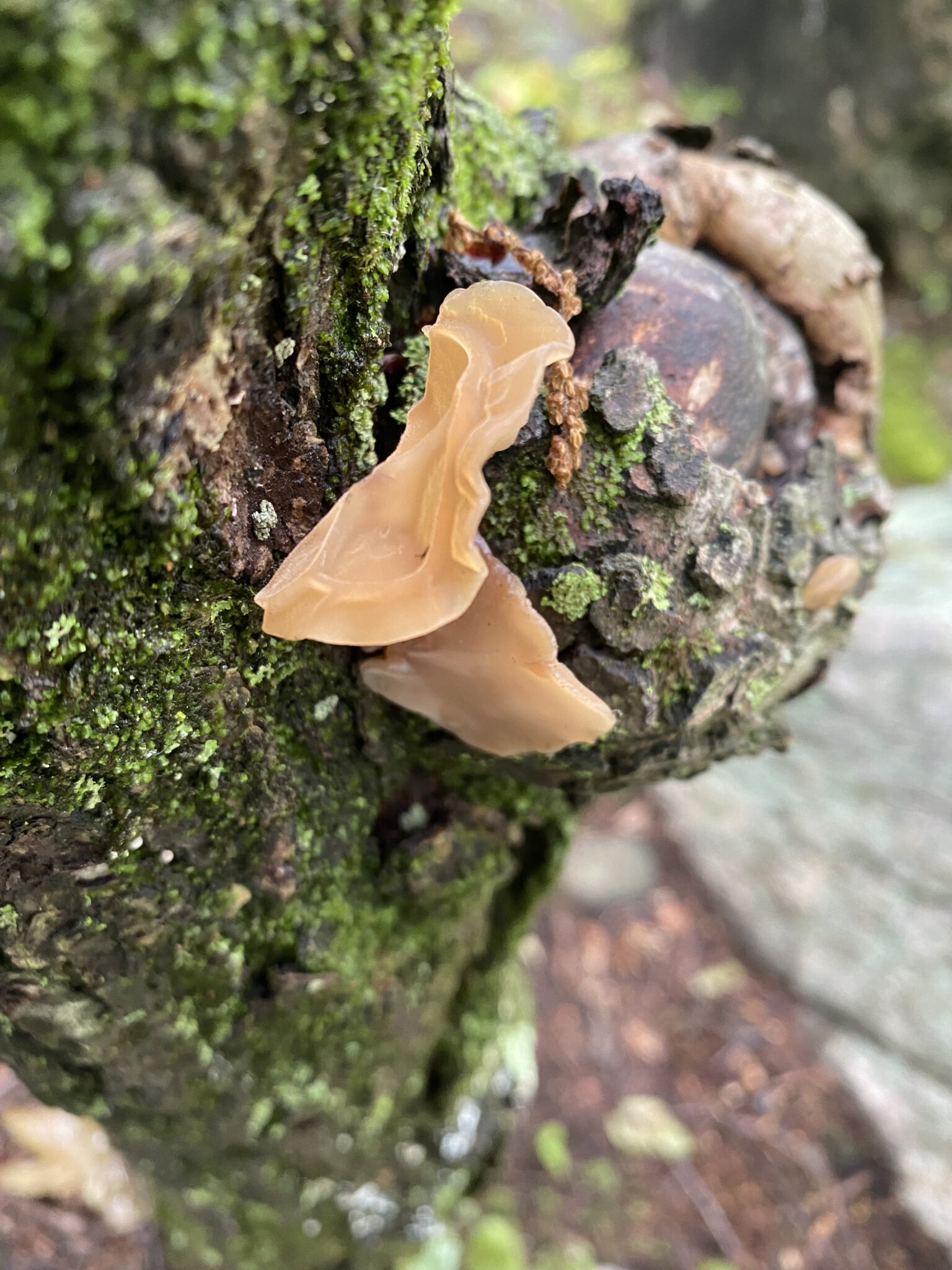 While Dave looked for the cache a few yards away, Jane continued exploring the area the snake had inadvertently assigned her. She saw a possible hiding place in the rocks above her but she couldn't get to it without confronting the snake so she waited till Dave got within earshot and had him investigate what ended up being the cache location. He had to stretch out on his belly to reach this one.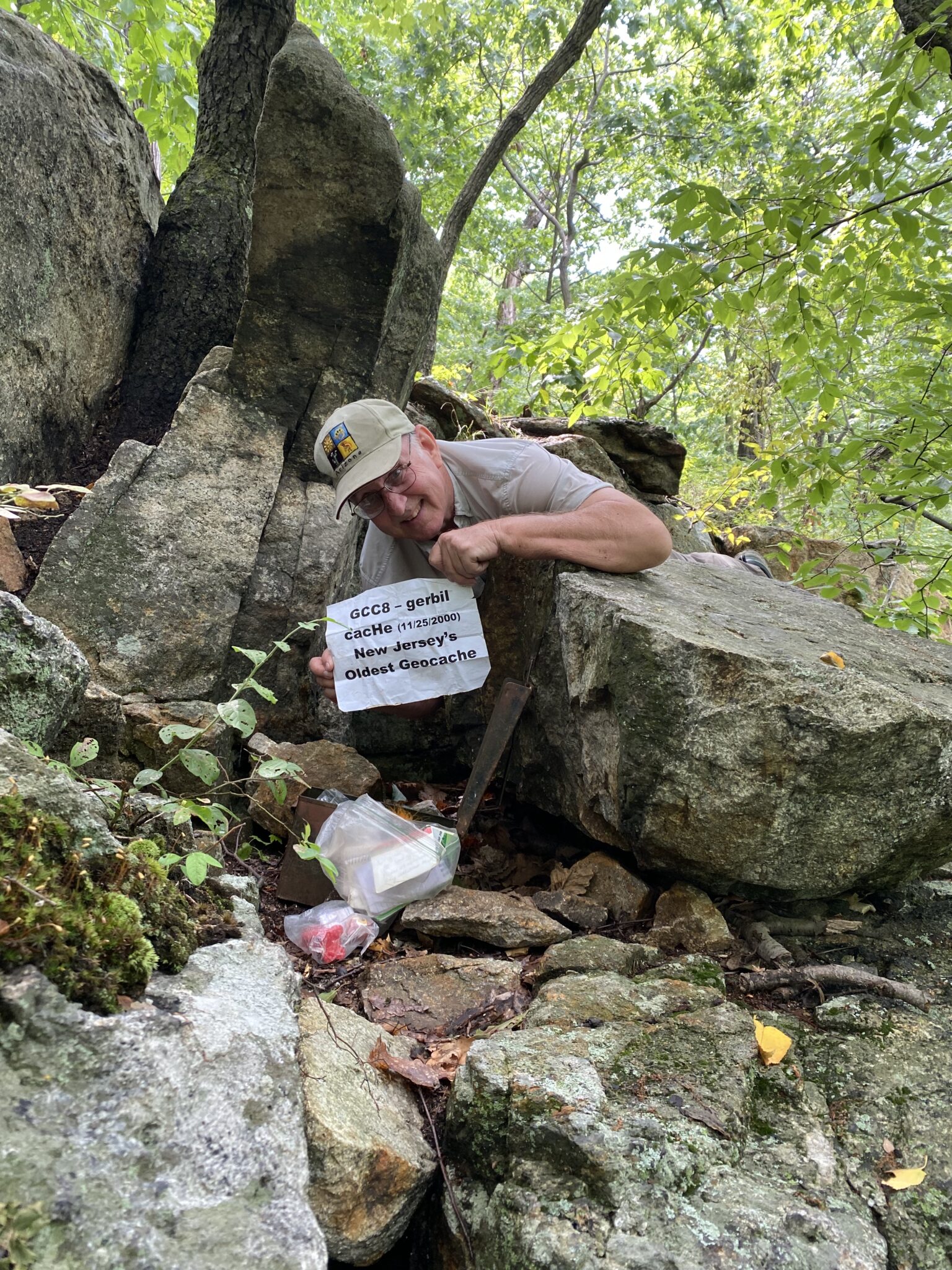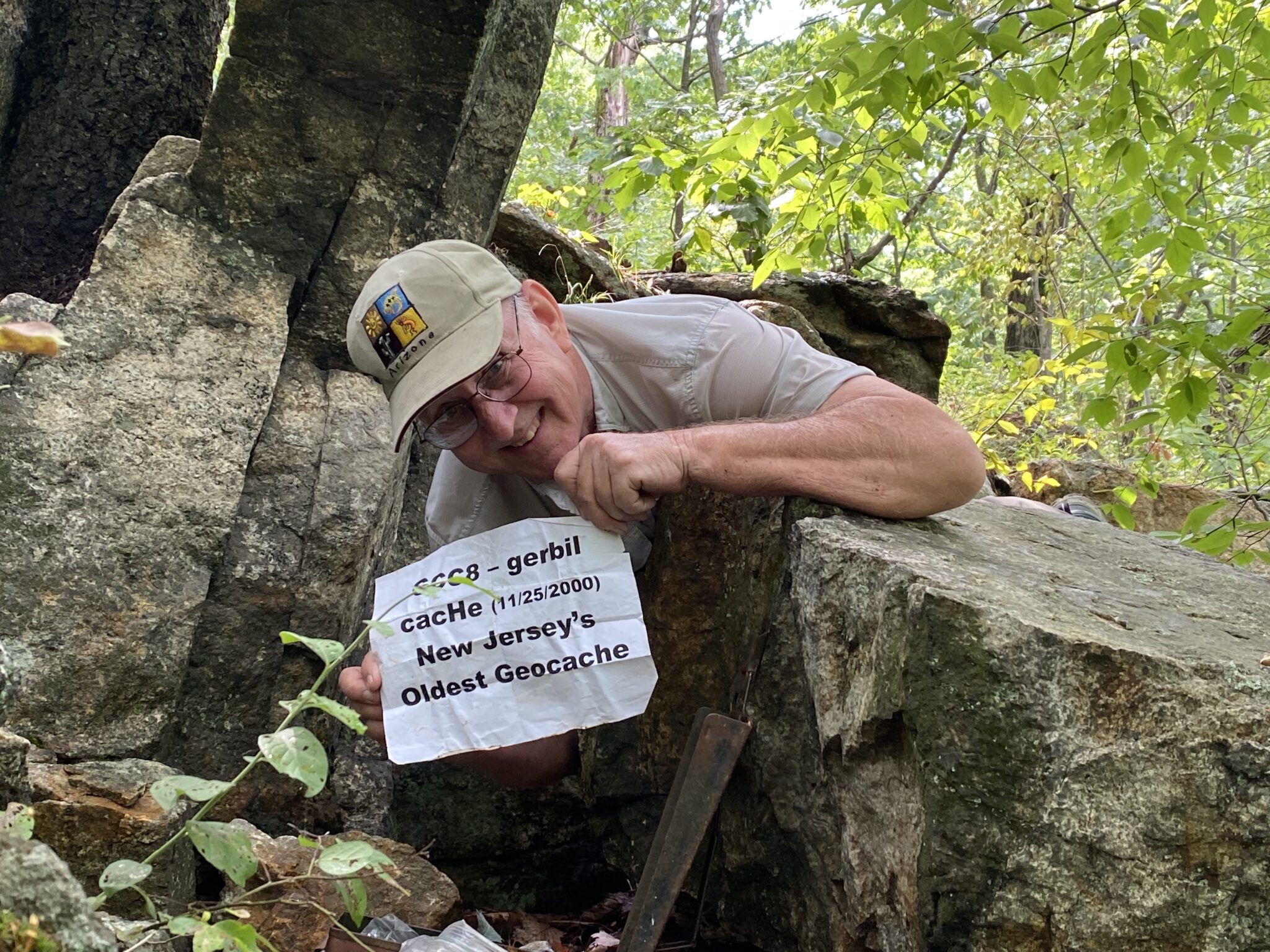 Connecticut's Oldest Geocache
We left the Ramapo Reservation and drove 45 miles across three states (New Jersey, New York, and Connecticut) to the Bartlett Arboretum and Gardens in Stamford, Connecticut to find Connecticut's oldest cache. This time the hike was only a few hundred feet with no substantial elevation gain. The cache was hidden in an old stone wall.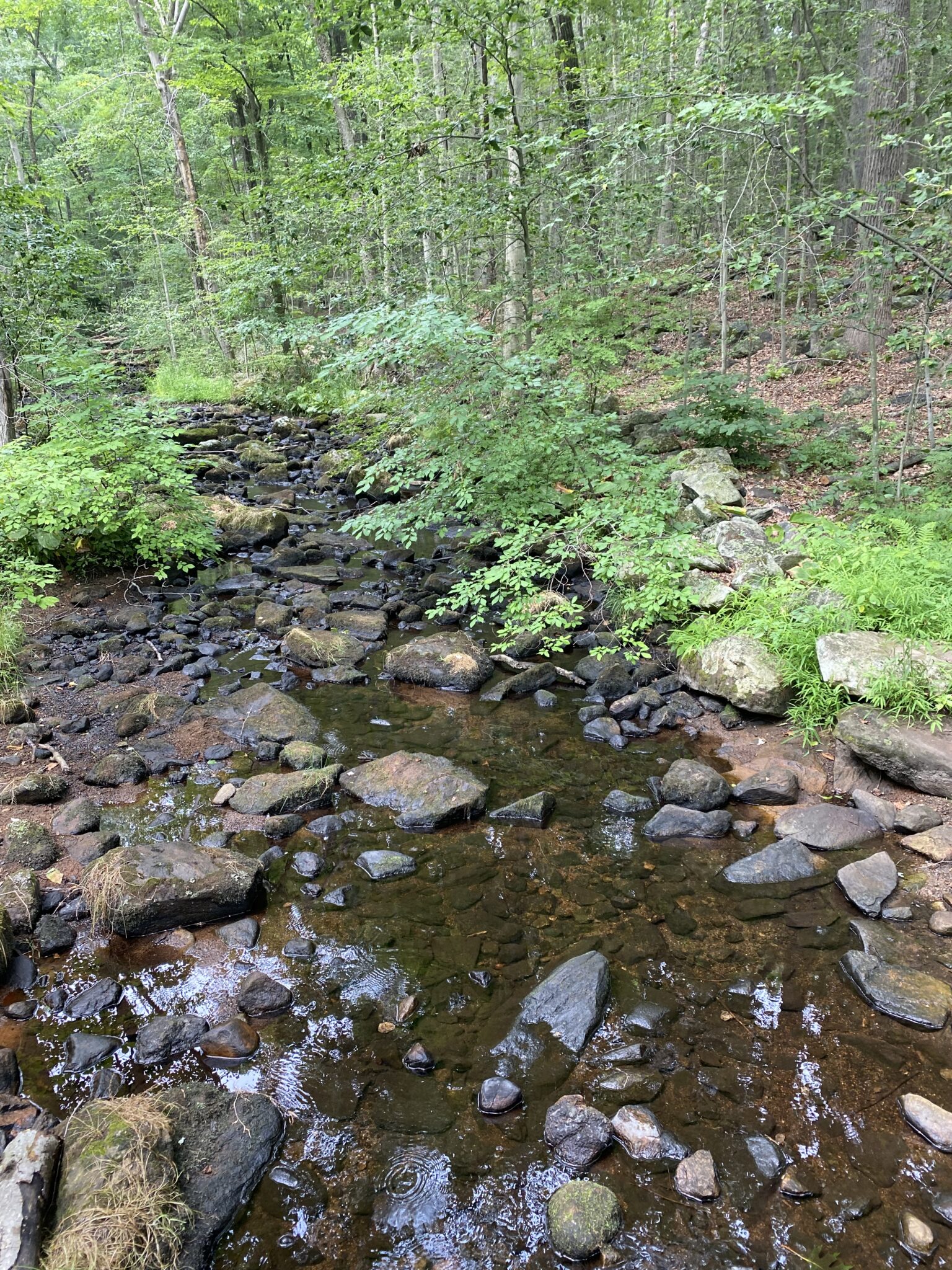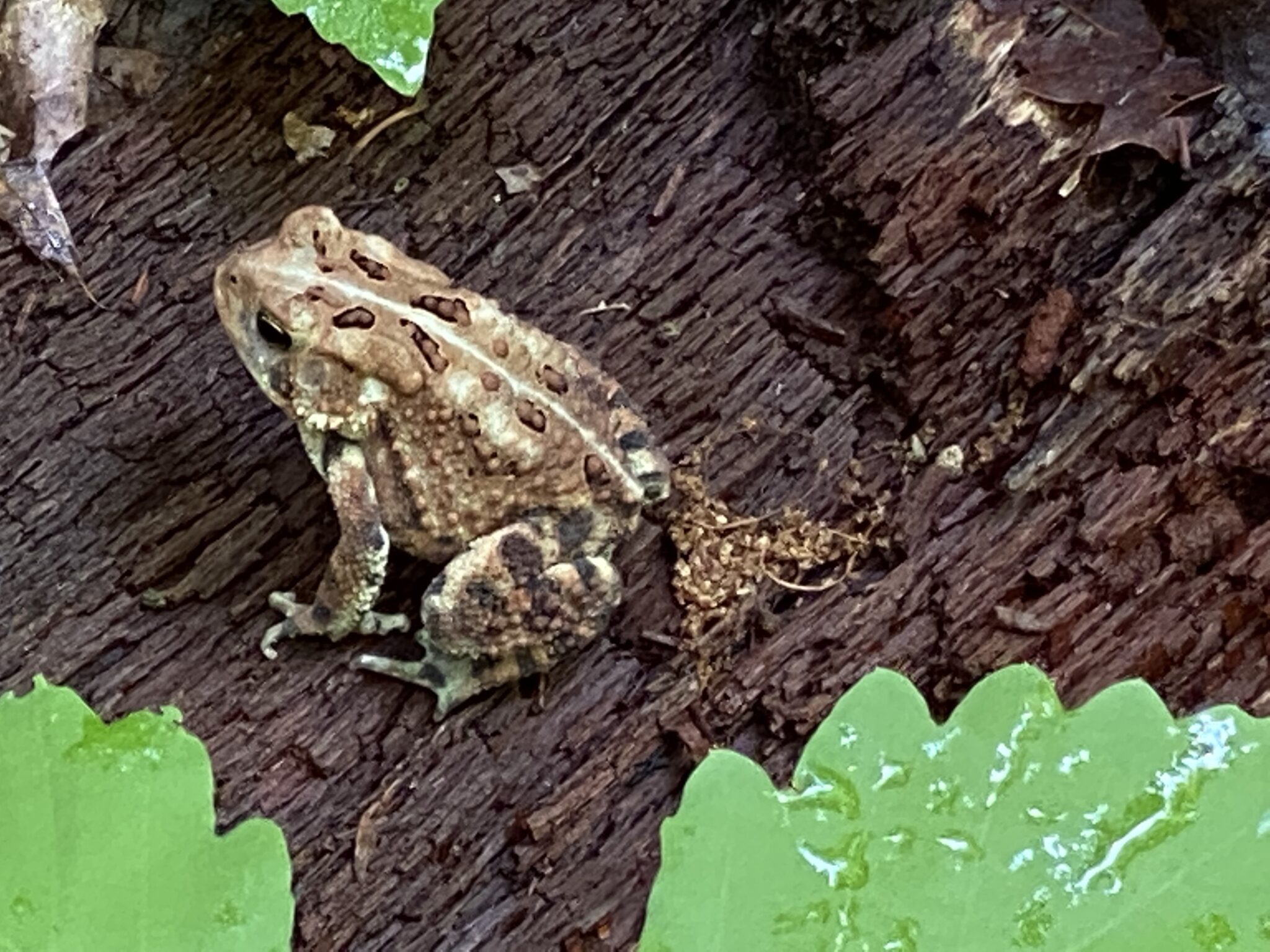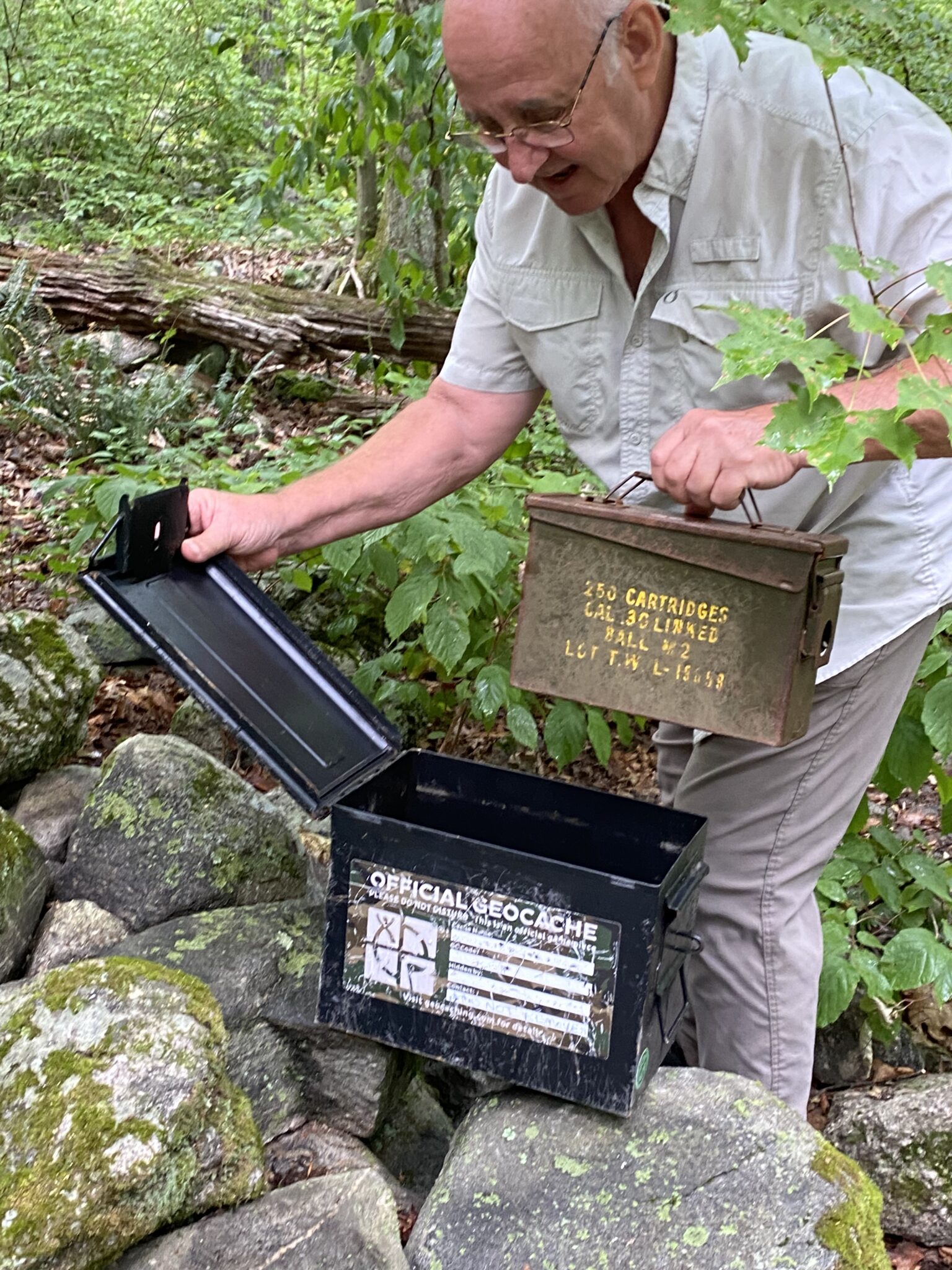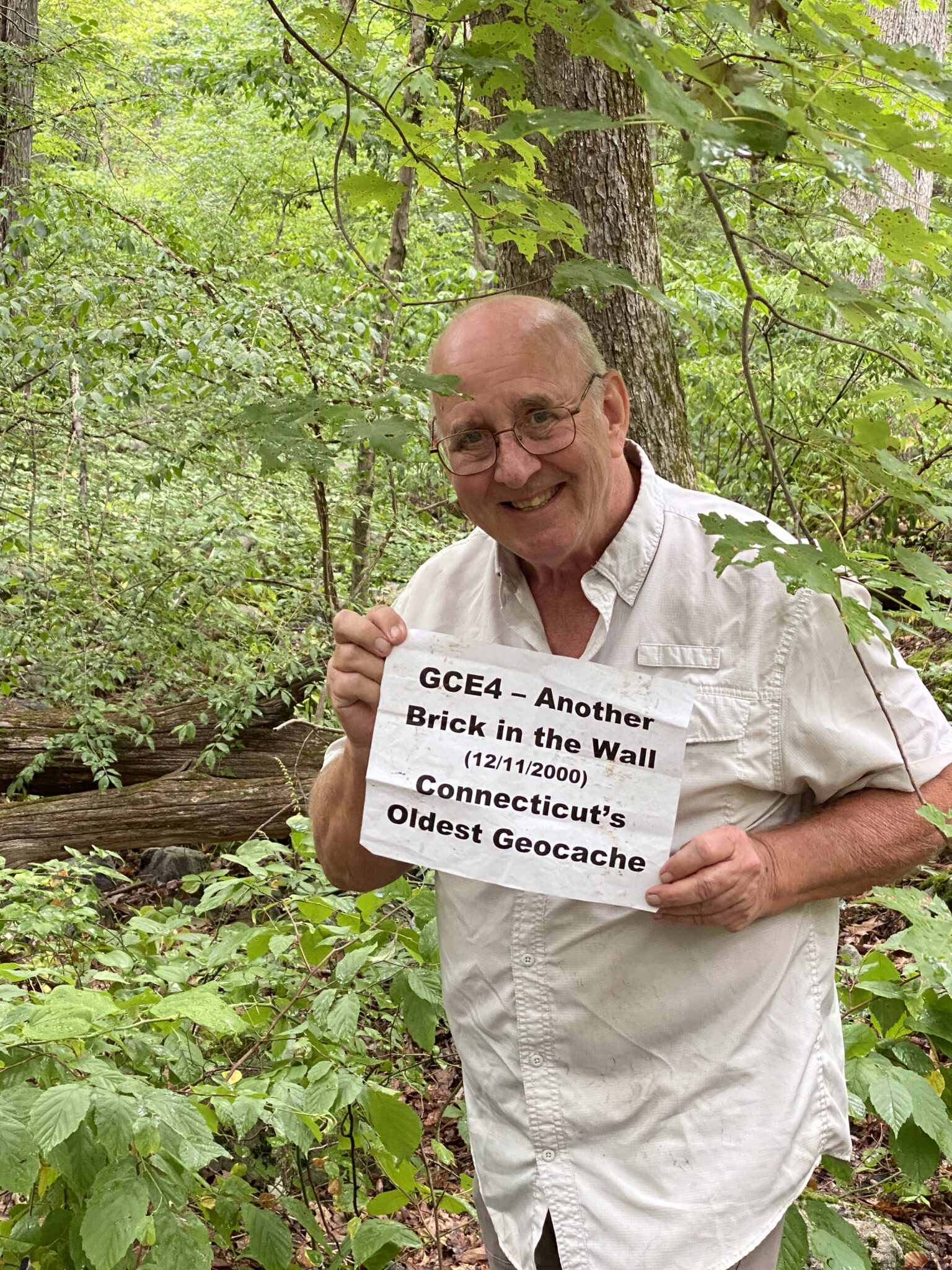 New Jersey's Volcano
Yes, New Jersey has a volcano. It's the Beemerville Volcano, known locally as Rutan Hill near Colesville. The volcano dates to about the time the Appalachian mountains were starting to form 440 million years ago.