July 11, 2022
Letterboxing began in 1854 and requires that the finder follow written instructions to discover a container that contains a logbook with a rubber stamp in it. The finder signs or stamps the log and can use the letterbox's rubber stamp in a souvenir book. Letterbox hybrid geocaches combine the use of GPS, the stamps of letterboxing and, sometimes, written instructions. The National Park Seminary letterbox cache had all three. The posted GPS coordinates took us to a development called National Park Seminary. The cache description explained that Jupiter had entrusted a sacred box to a geocacher but that Jupiter's daughter Silva had taken the box and hidden it. If the box is not recovered, Jupiter will destroy all mortals. Of course we had to look for the box.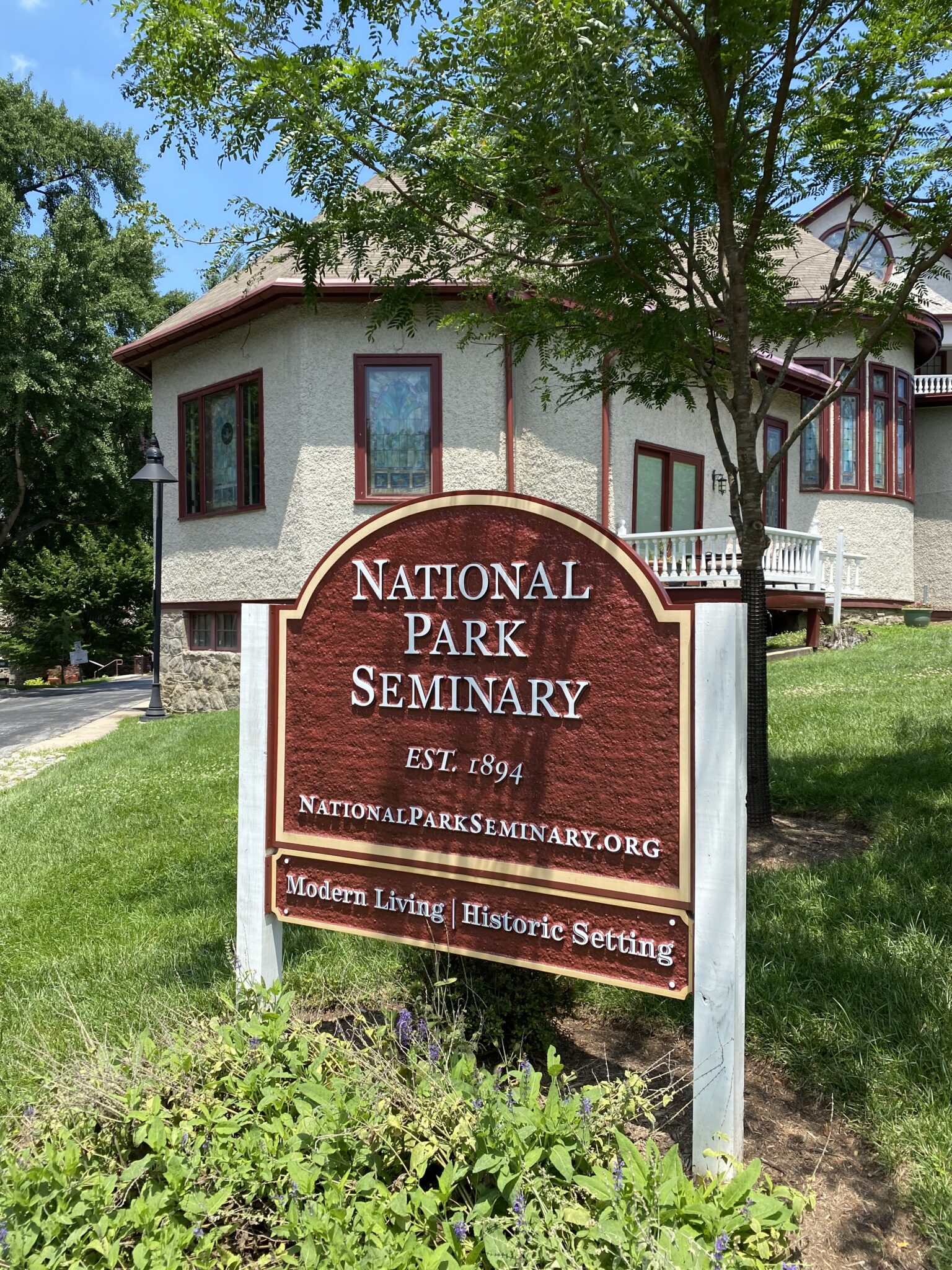 National Park Seminary was an amazing setting for this cache. The property was operated as a resort hotel from 1887-93 and then became a school for young women until 1942. While it was a school sororities built fanciful houses including a Japanese pagoda, Dutch windmill, Greek temple, English garden castle, and an Italian villa. Most of these buildings were designed by architect Emily Elizabeth Holmes.
The property became a U.S. Army medical facility from 1942-2004 and then deteriorated. In 2003 a development team began implementing a plan to preserve the campus as the core of a new residential neighborhood that would include townhomes, condominiums, and apartments in a variety of architectural styles. We loved the finished product! Besides being aesthetically pleasing (to us, anyway), the development was so well done it was hard to tell new from old.
Our quest to save all mortals by finding Jupiter's special box took us first to the developed sections of the neighborhood, then into a wooded area past neglected sculptures and ruins of buildings, and finally to a vine-covered hiding place. This post contains our favorite pictures.