July 19, 2022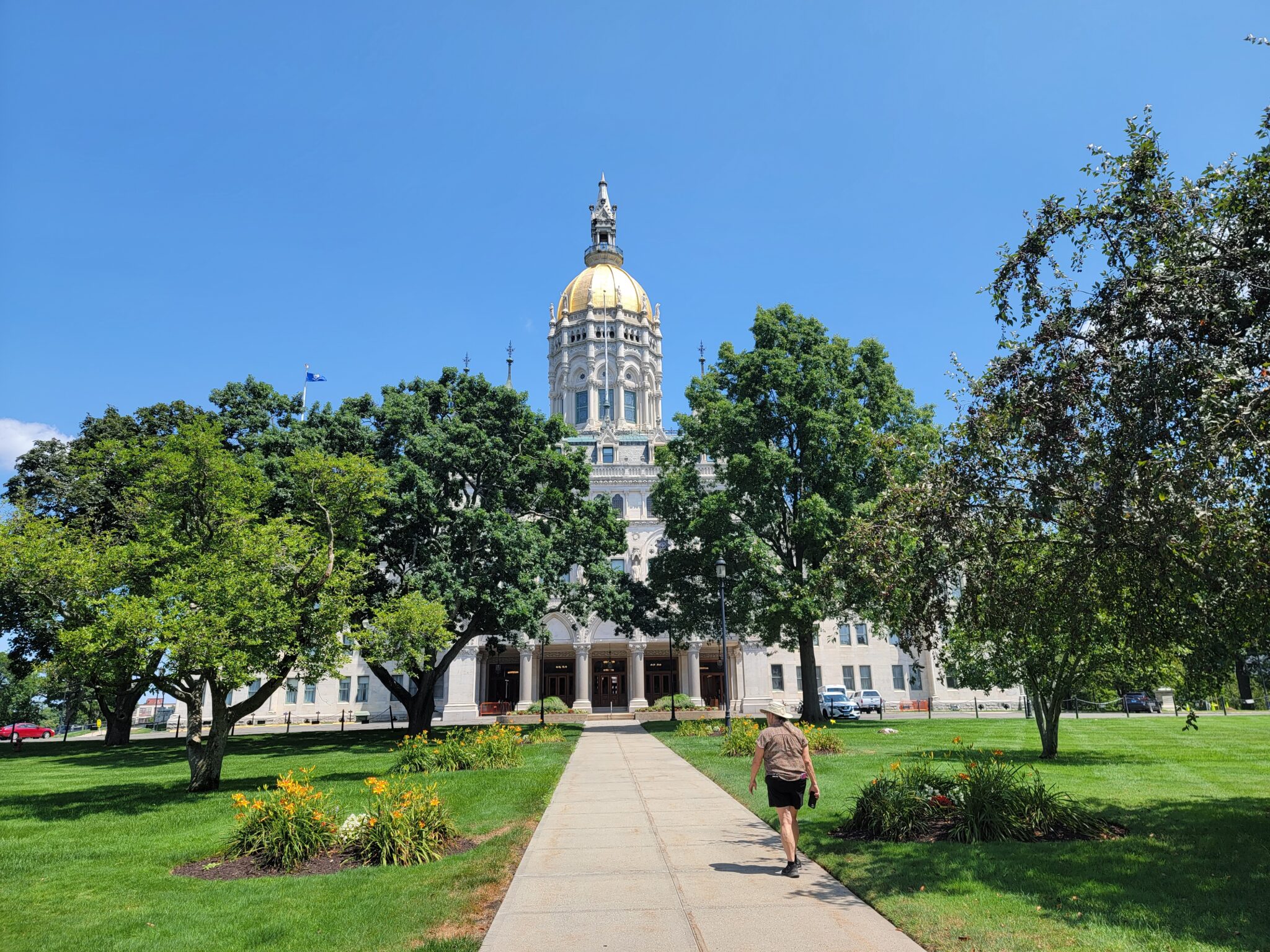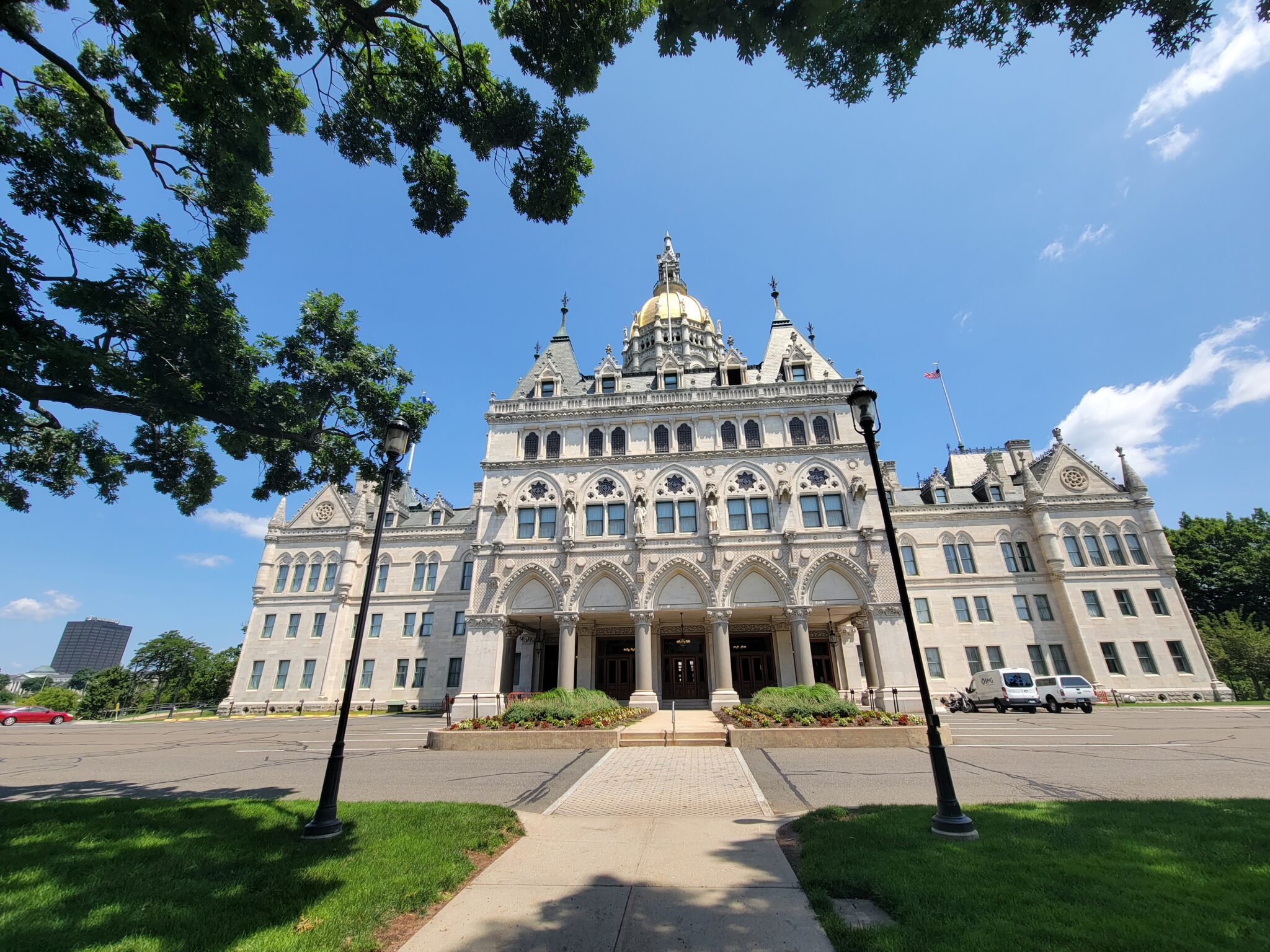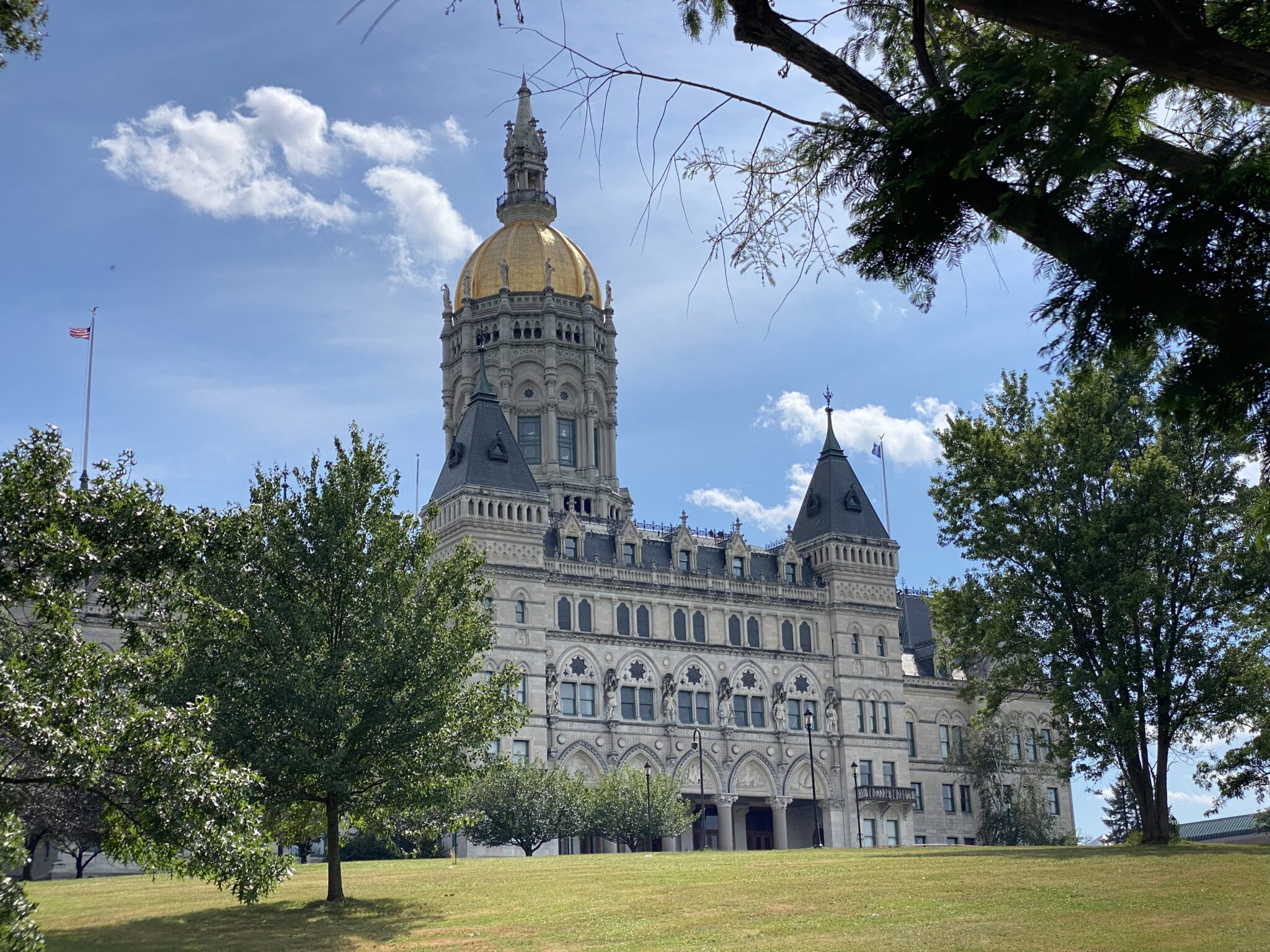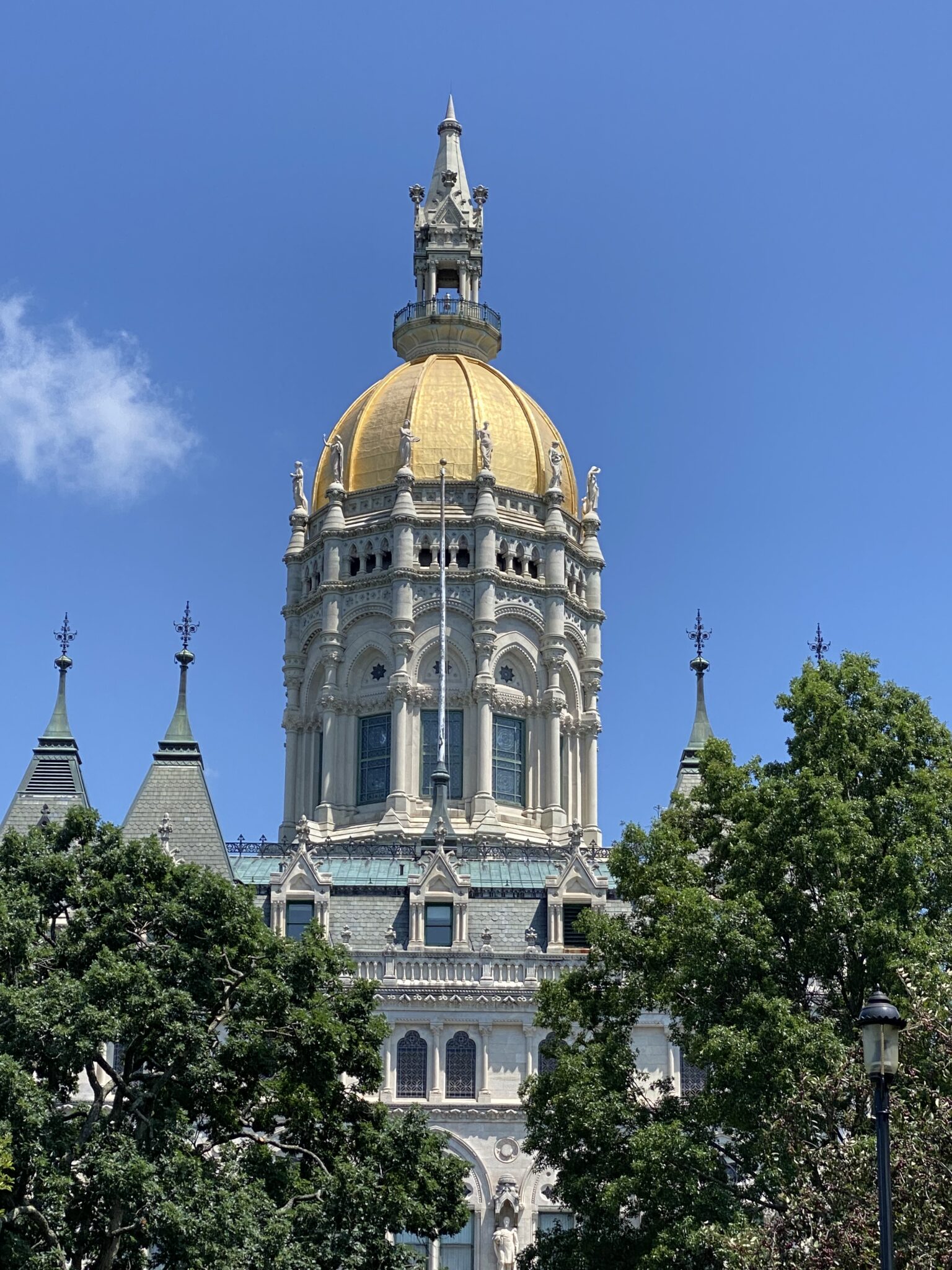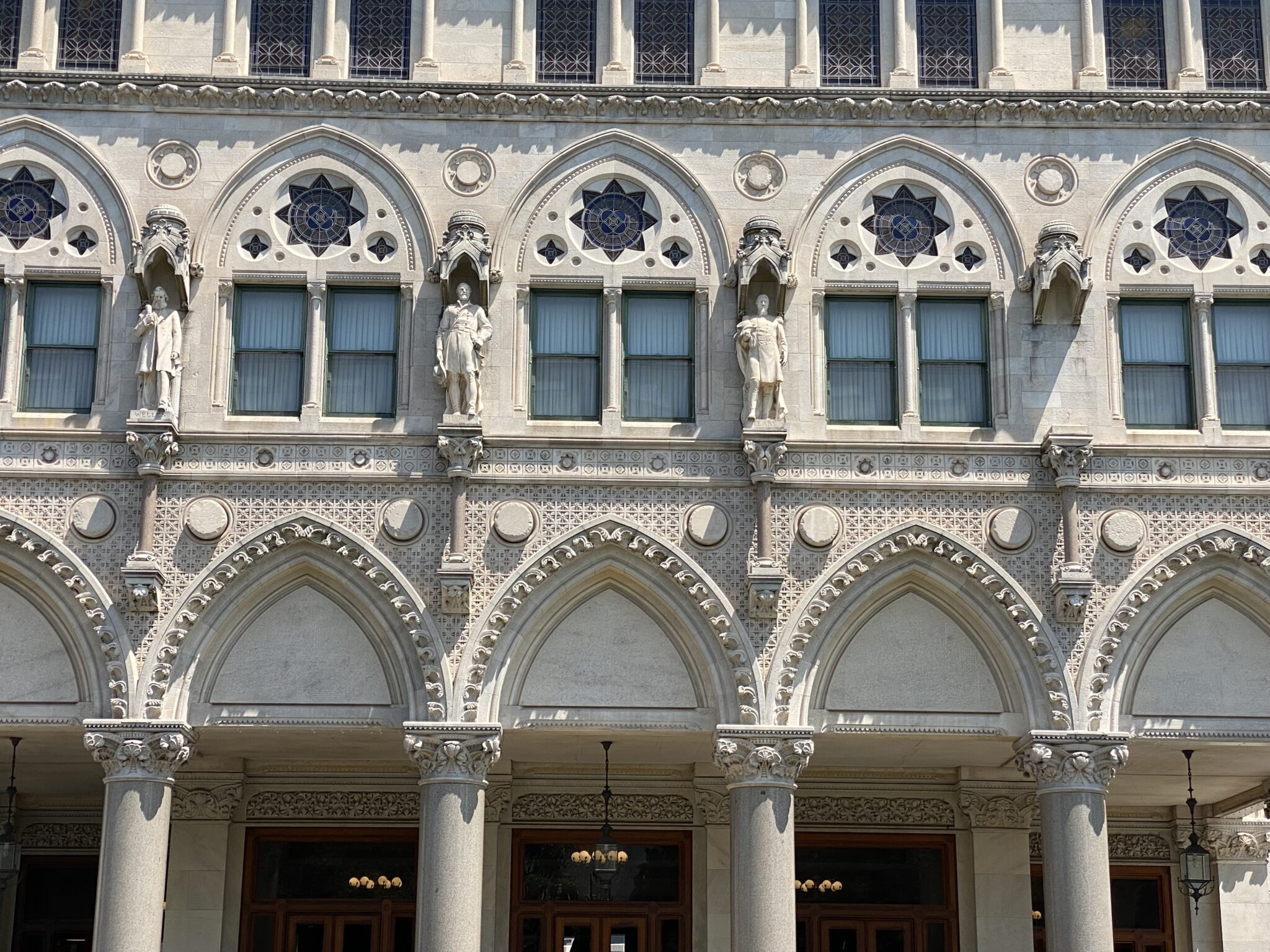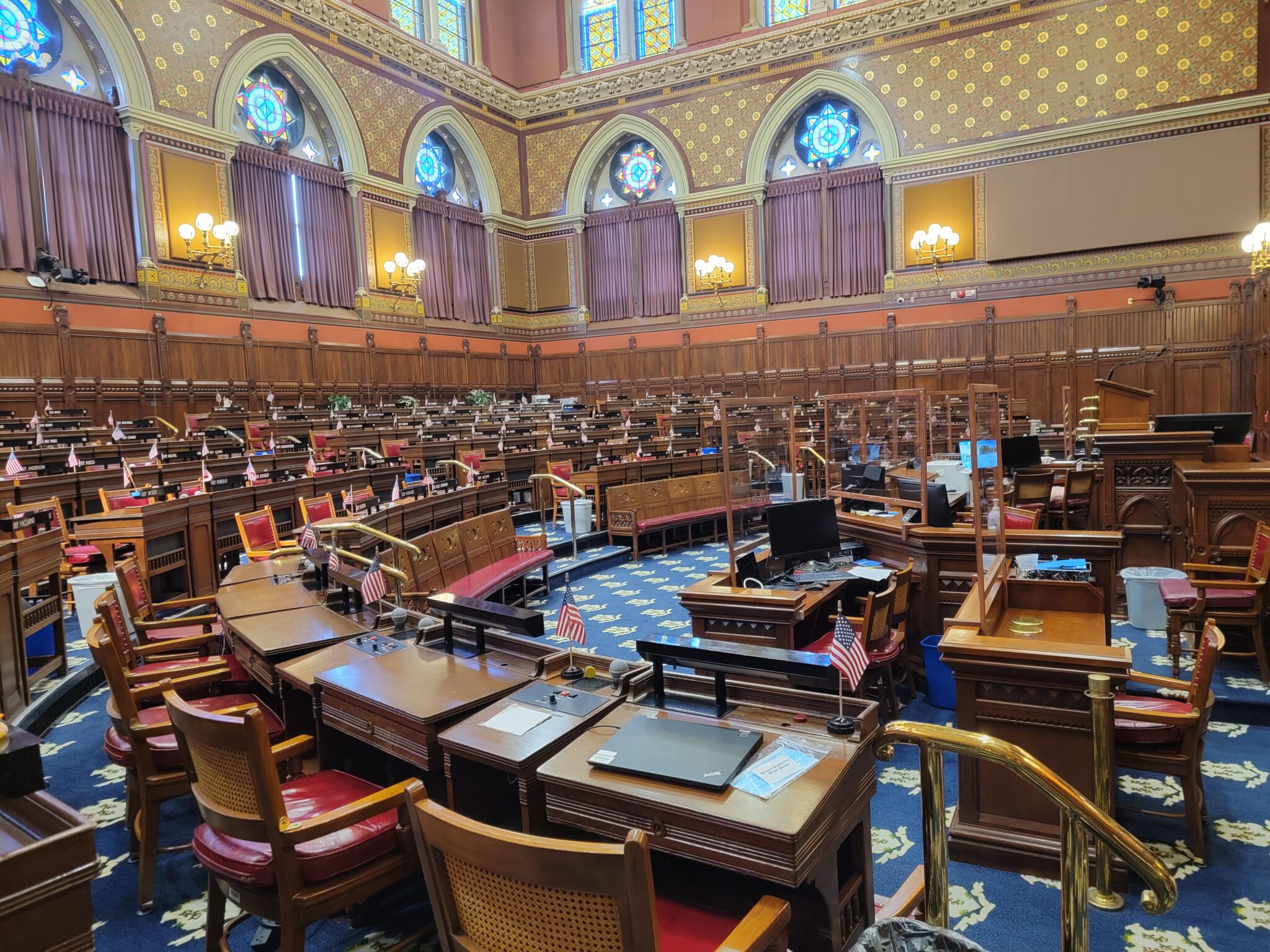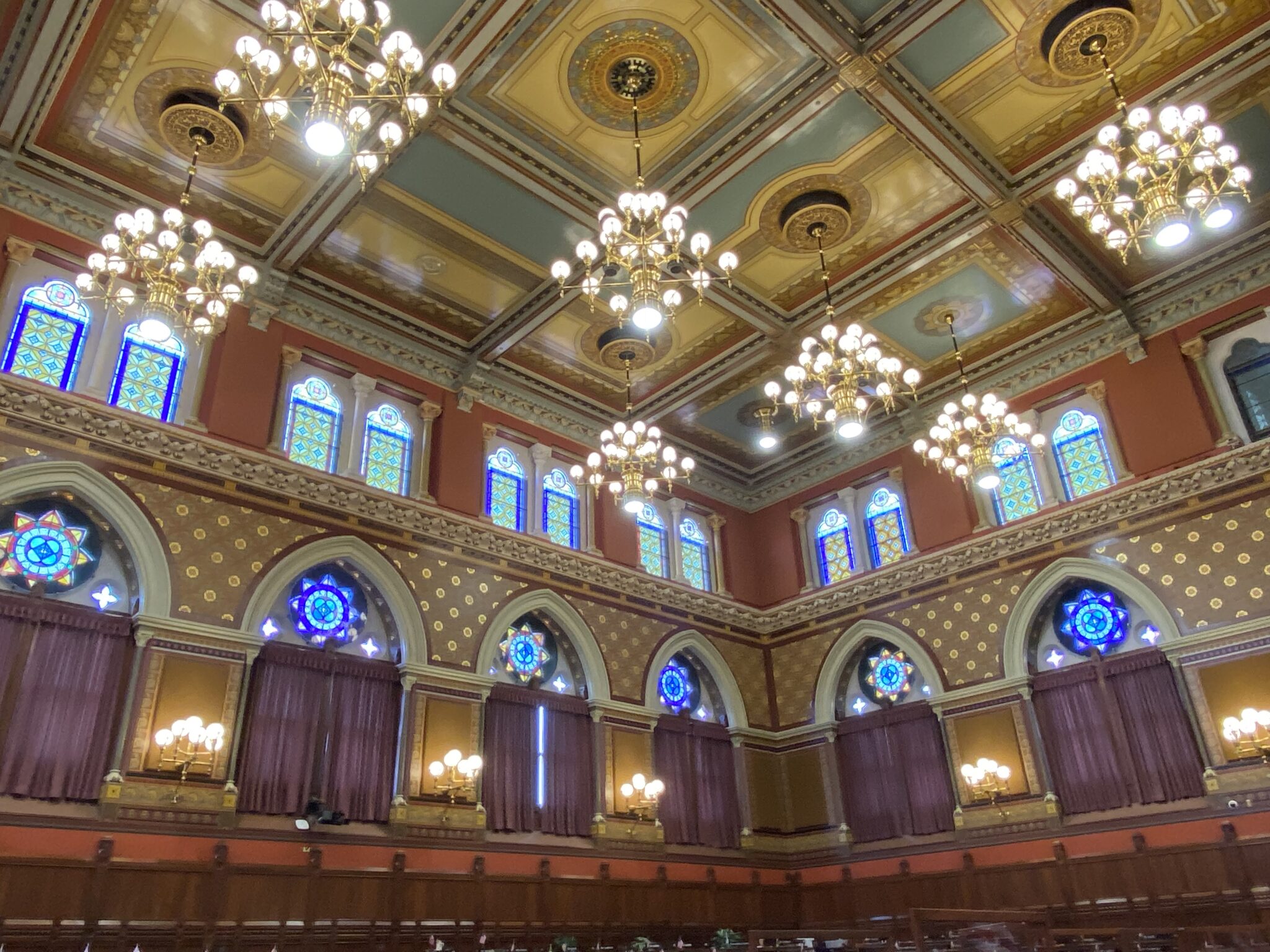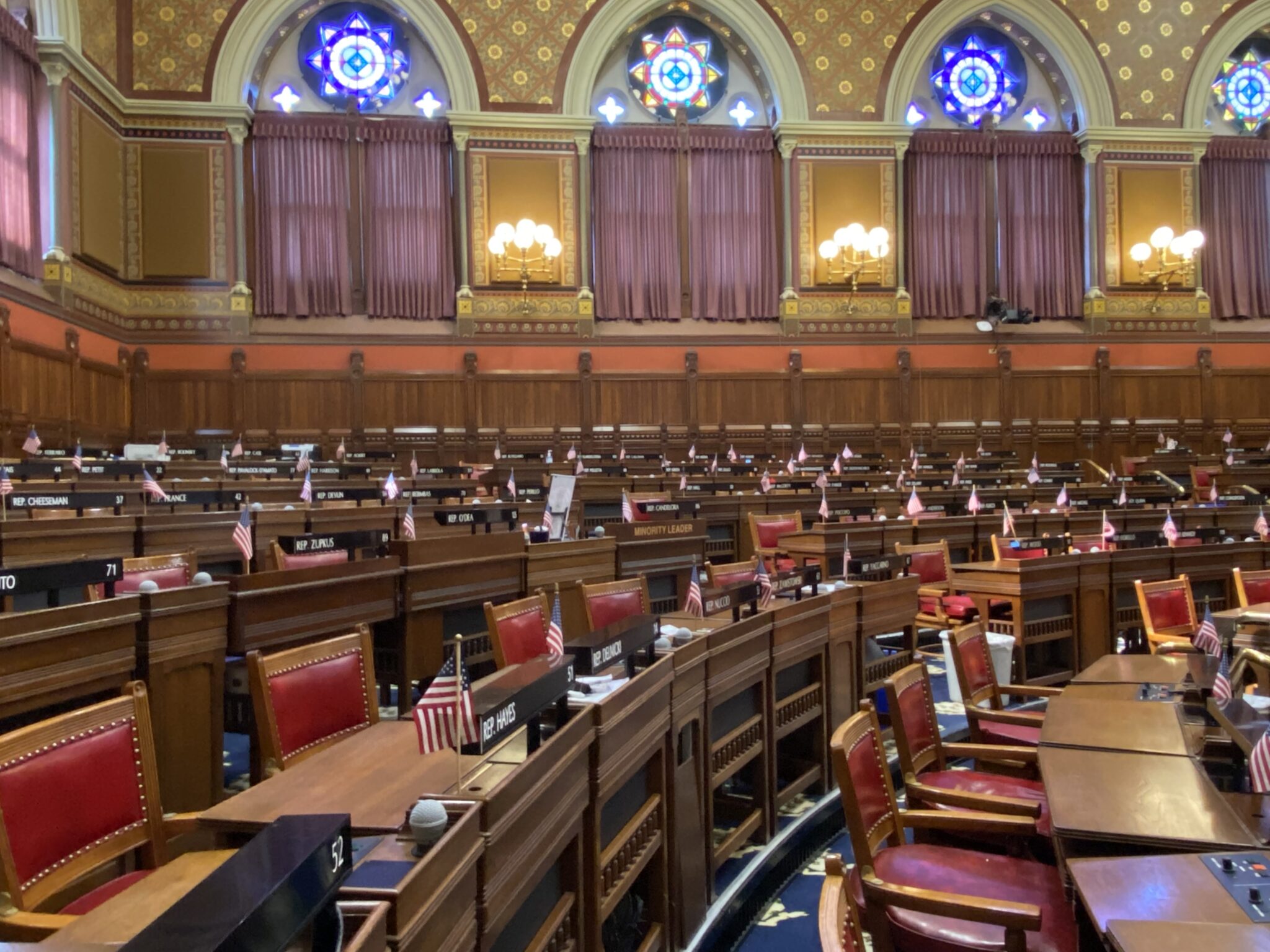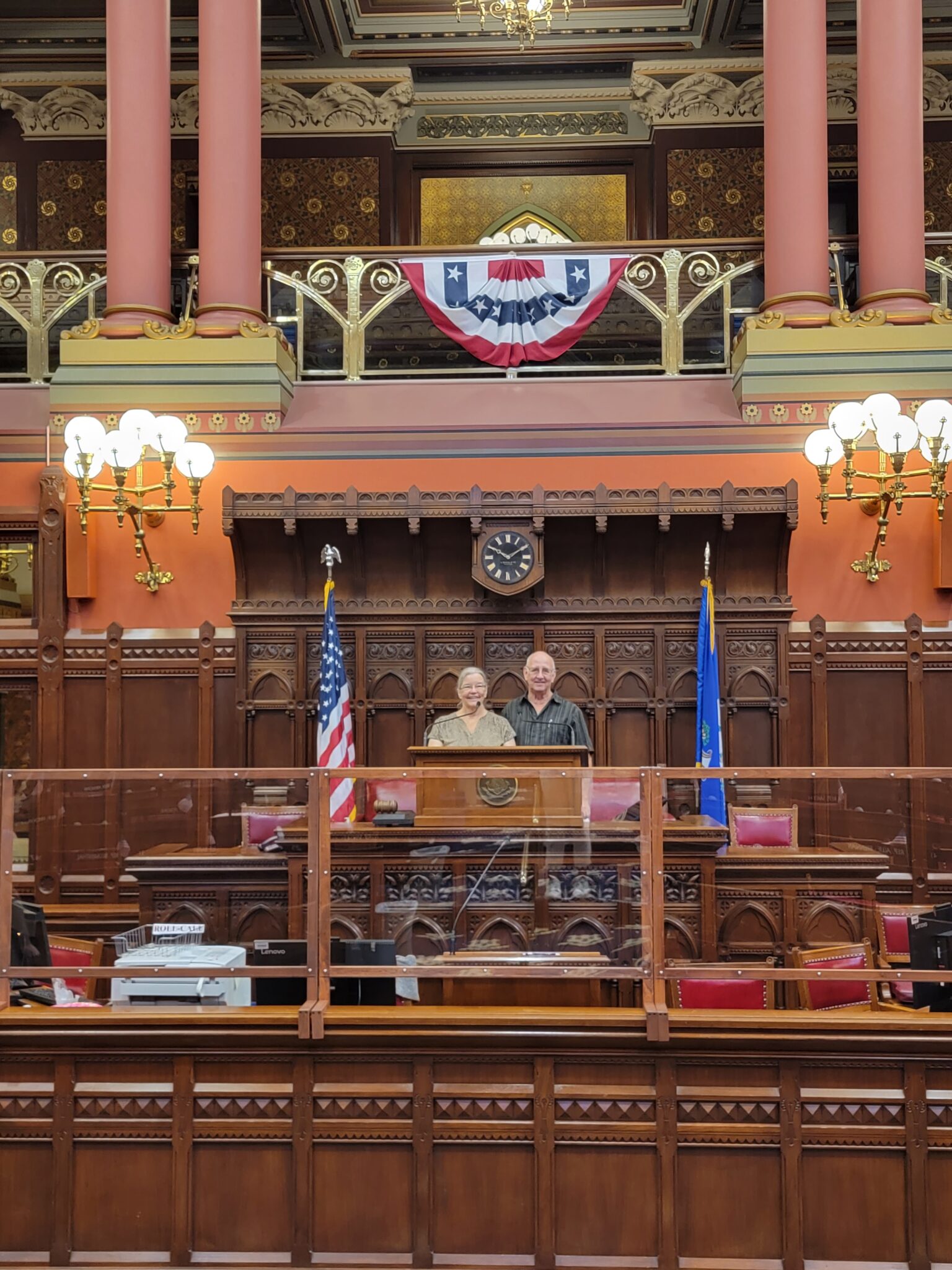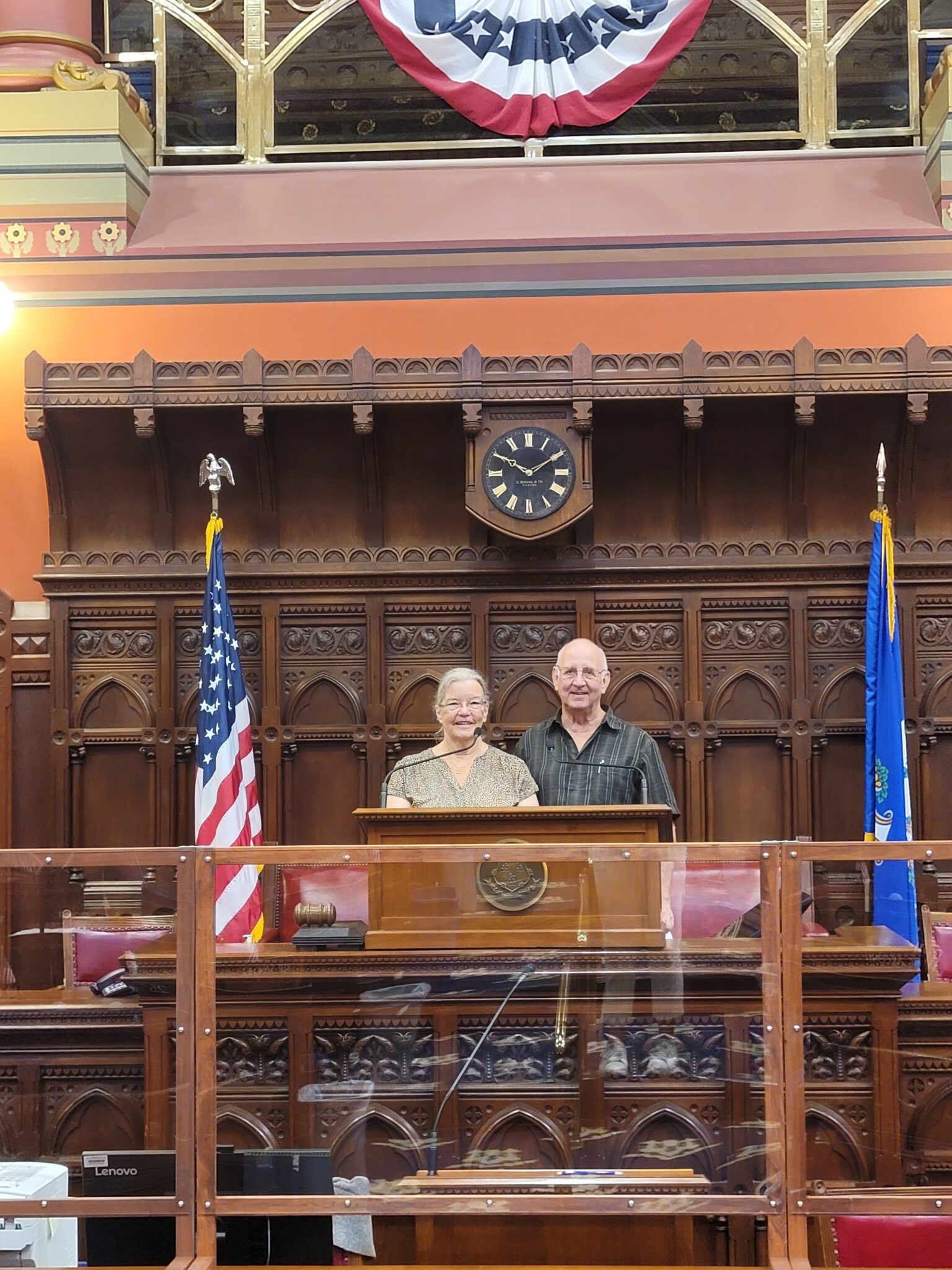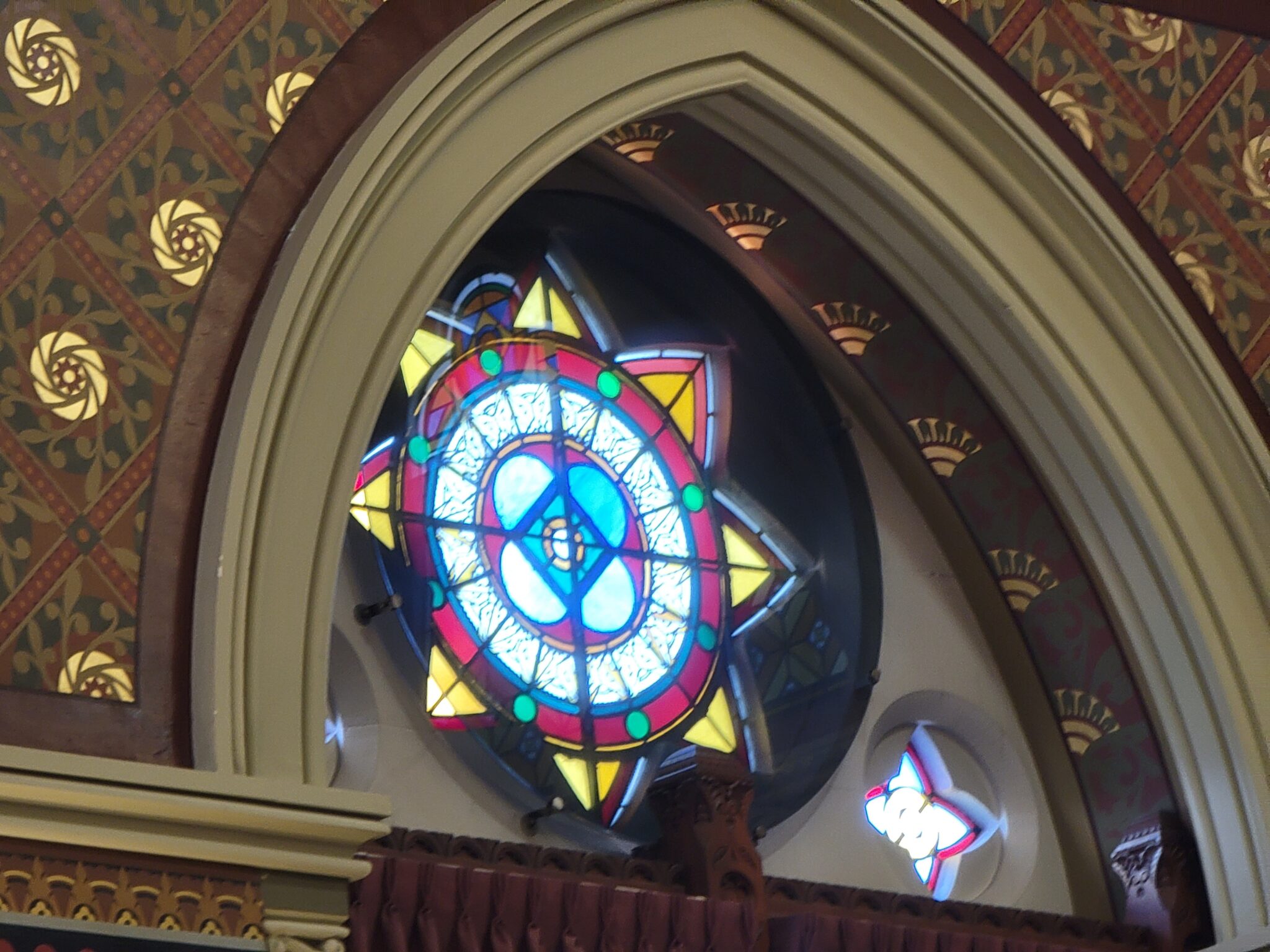 Imagine if you will, a Chamber on the third floor of the Connecticut Capitol known as the Senate Chambers. It rests inside the gold dome of the Capitol. One of Seth Thomas's first electric clocks is in the room. The Lieutenant Governor presides over 36 State Senators from the Charter Oak Chair. Let's take a minute and direct our imaginations to that chair: Think about how Connecticut had been granted a charter that ensured its relative independence from King Charles II of England. When James II succeeded to the throne, his agents demanded the return of the charter. The charter was hidden for safekeeping in an oak tree on a nearby Hartford estate, thus keeping the charter in the possession of the men of Connecticut. When the oak fell in 1856, its wood was used to build an elaborate chair, carved with oak leaves. It is this chair and this chamber that we have to imagine because one Senator has requested that visitors be prohibited from the third floor of the Capitol.
Due to the courtesy and consideration of a tour guide, we have a photo of a photo.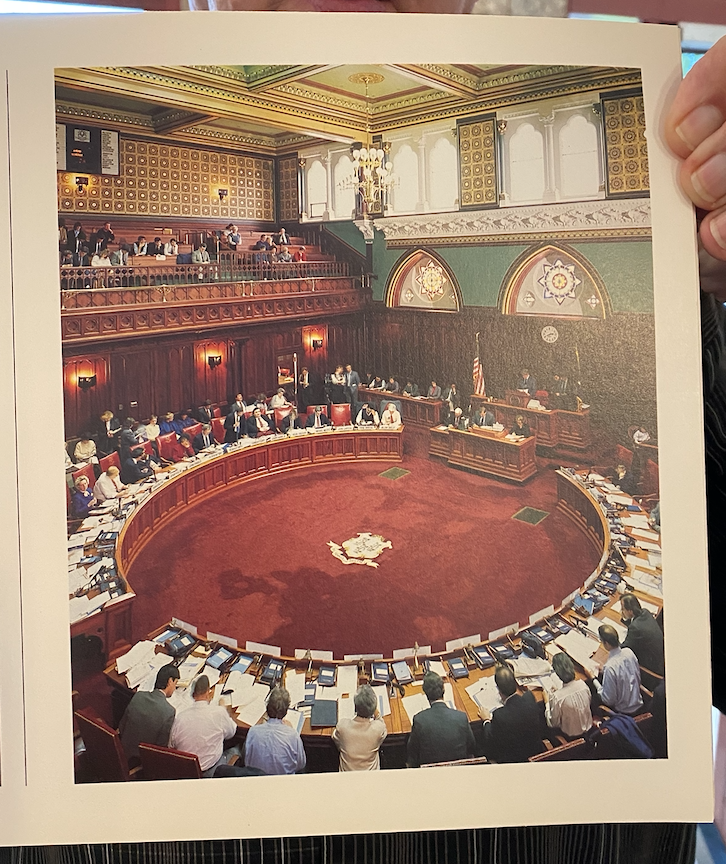 Interior details of the Connecticut Capitol include a rotunda, stenciling, arches, columns, sculptures, and historic items.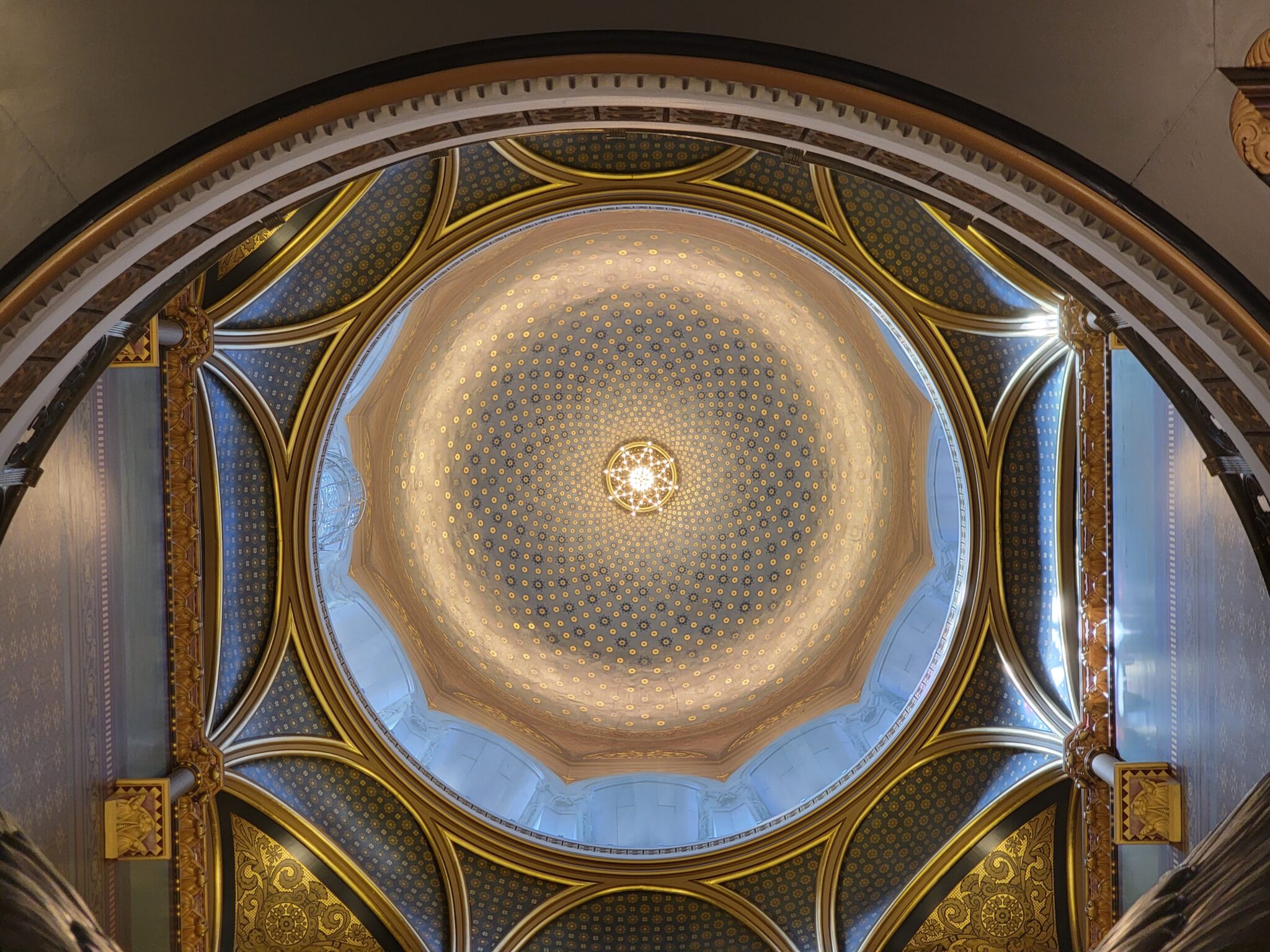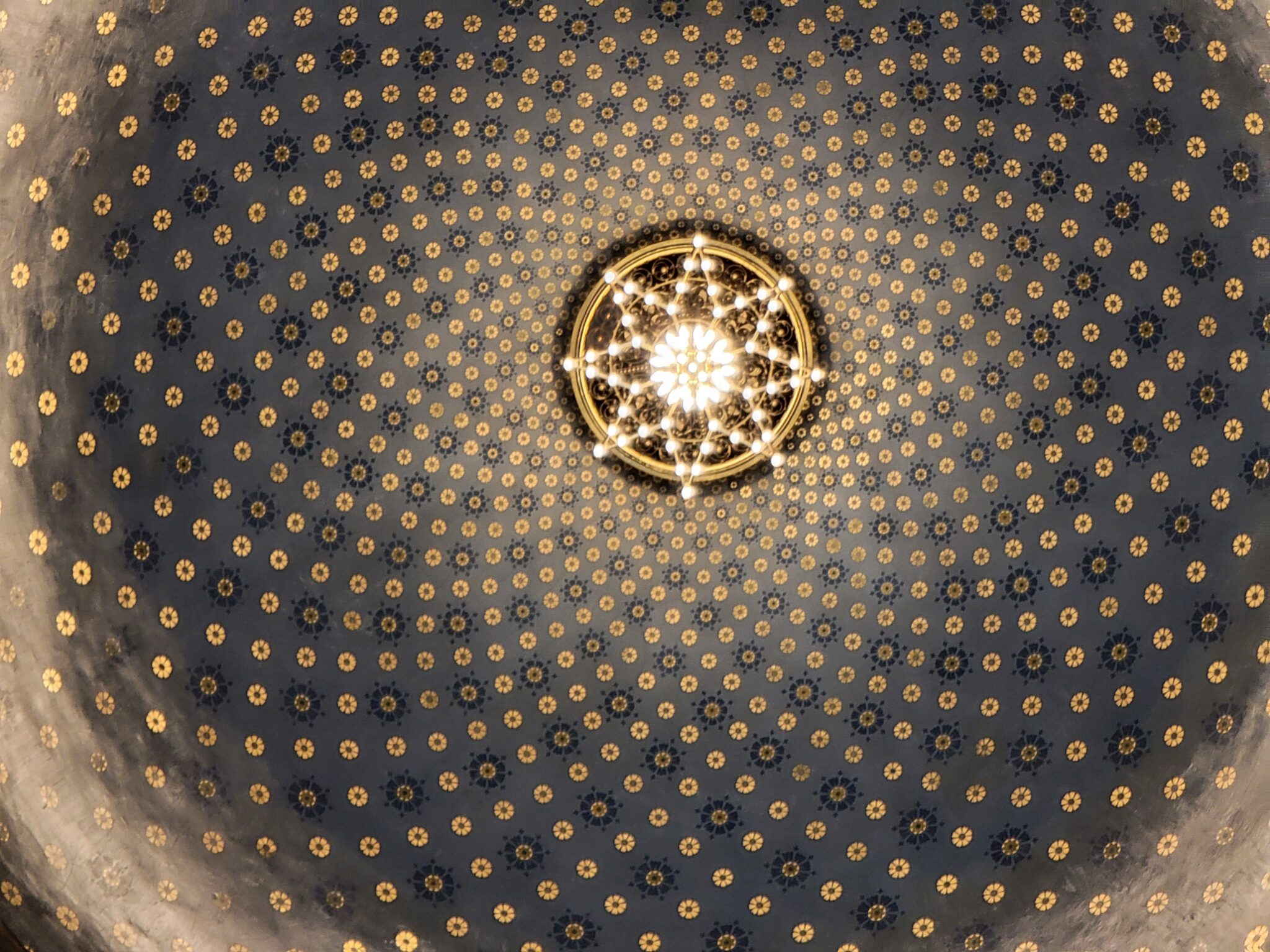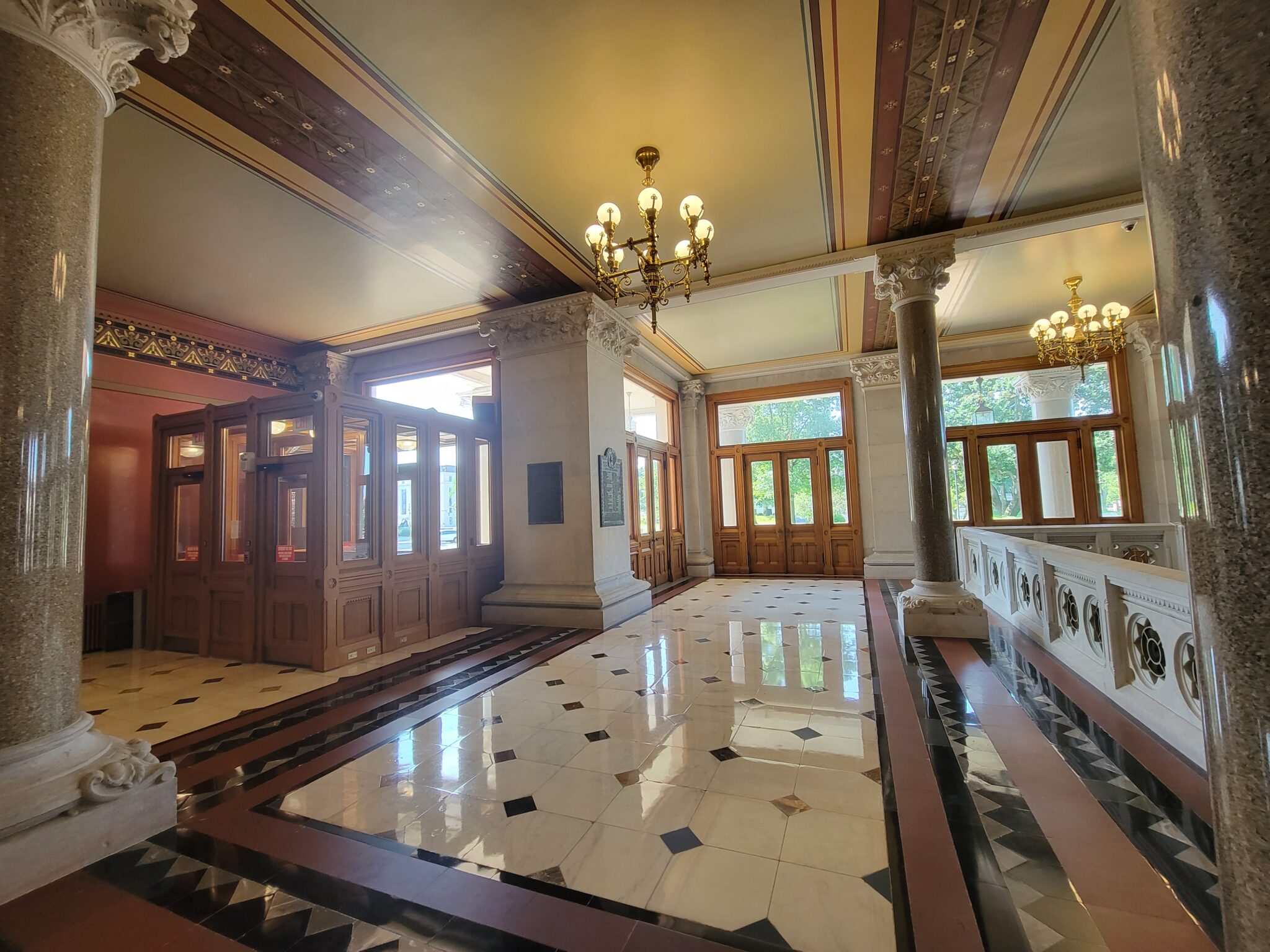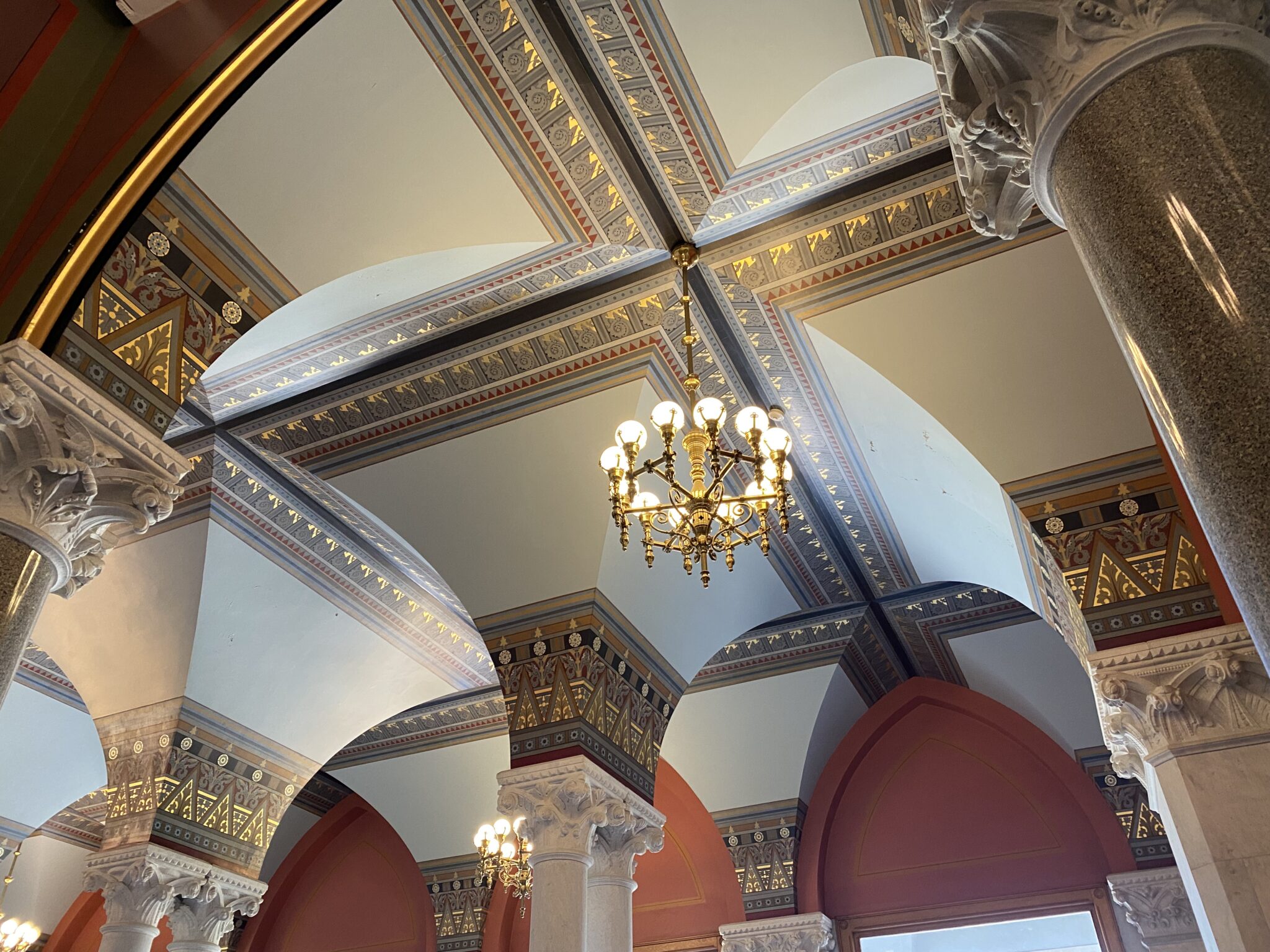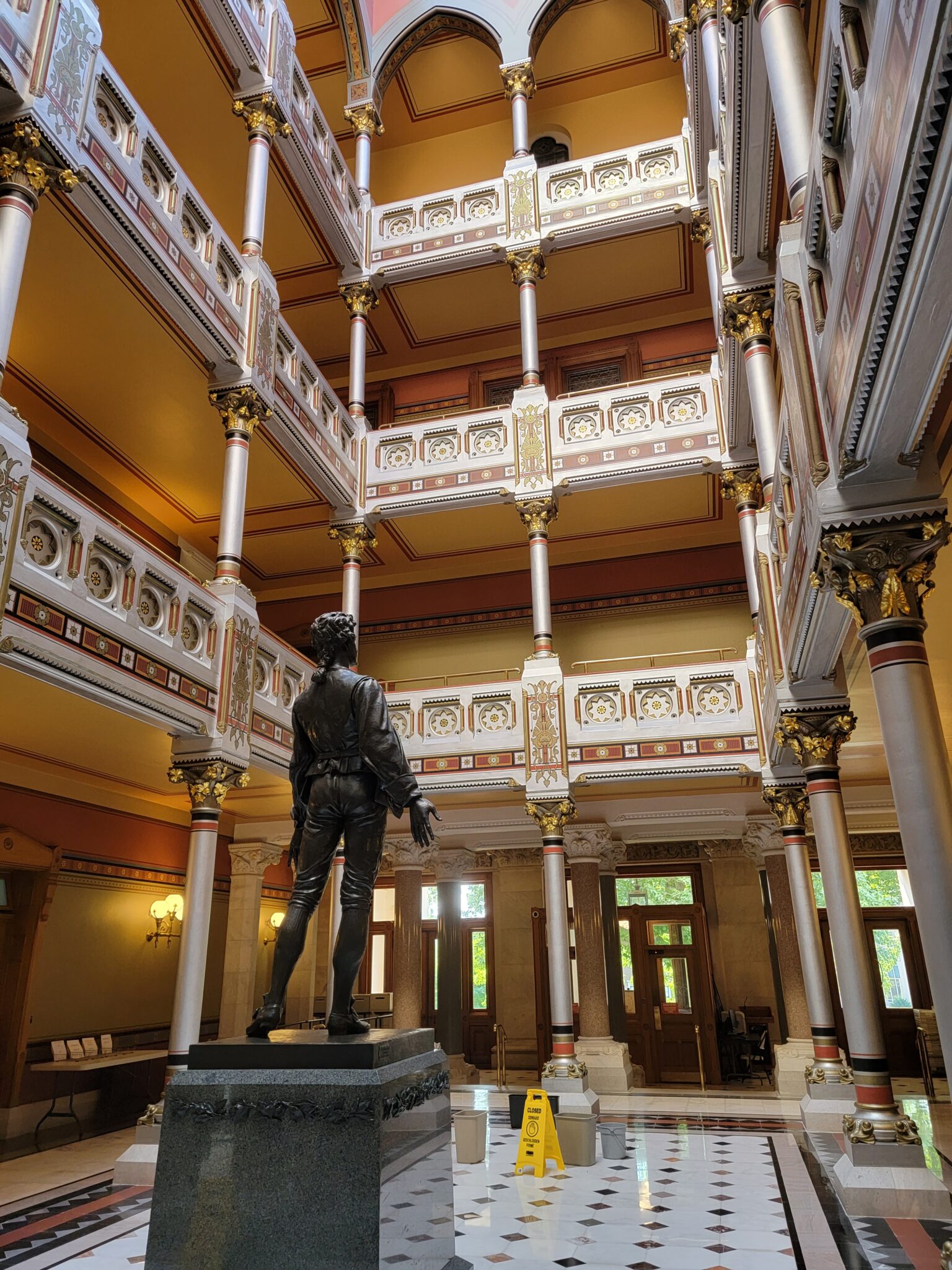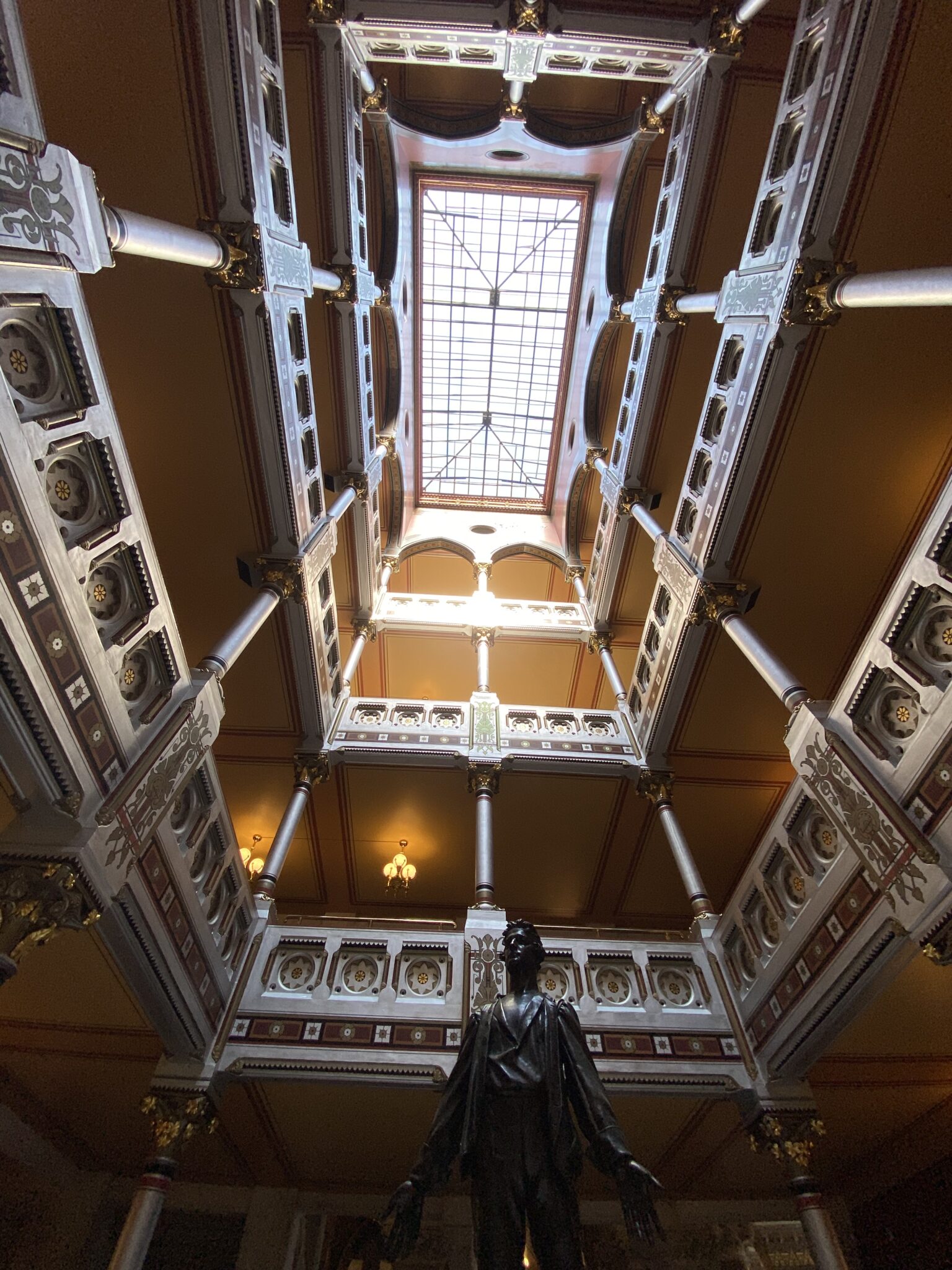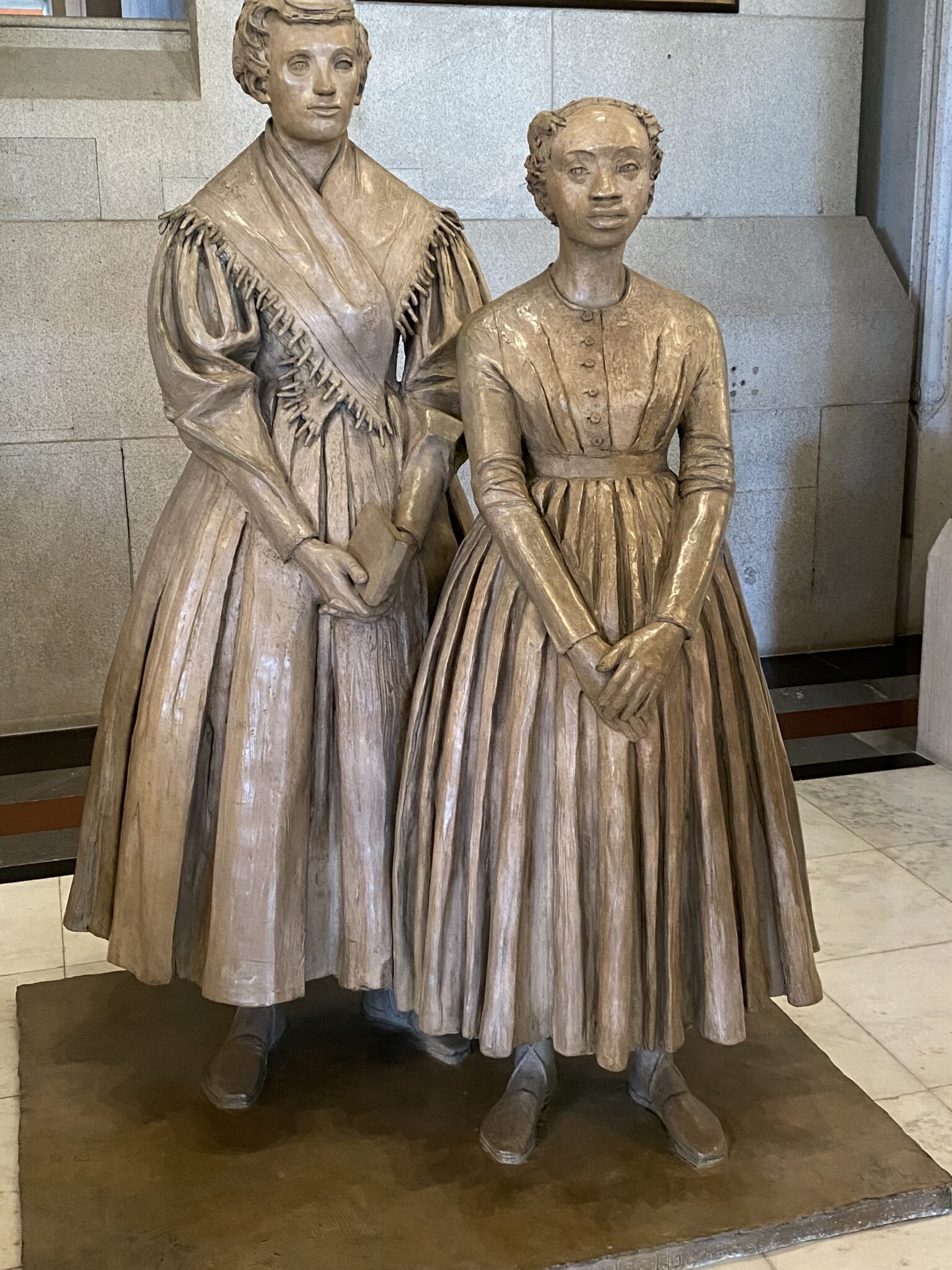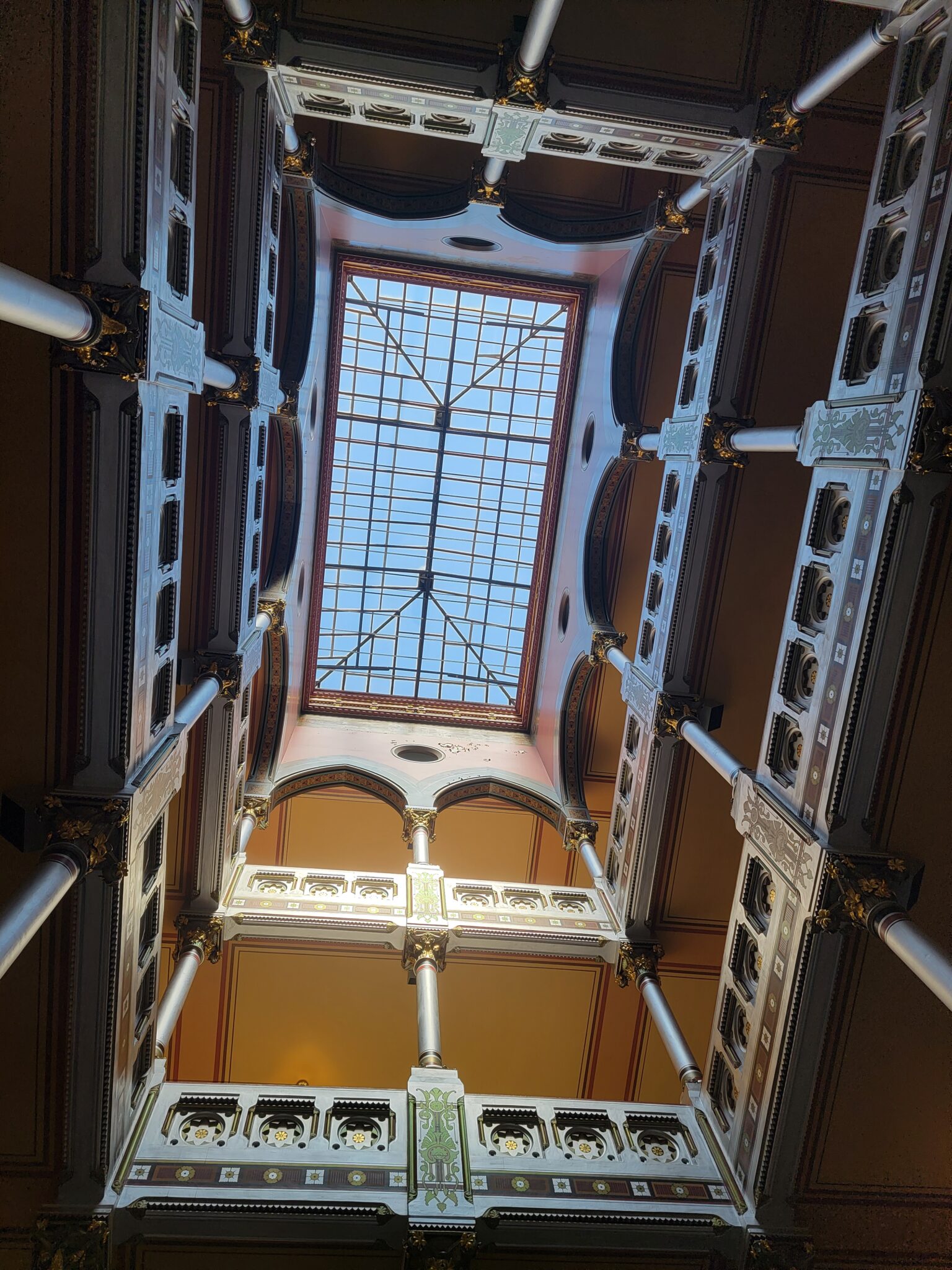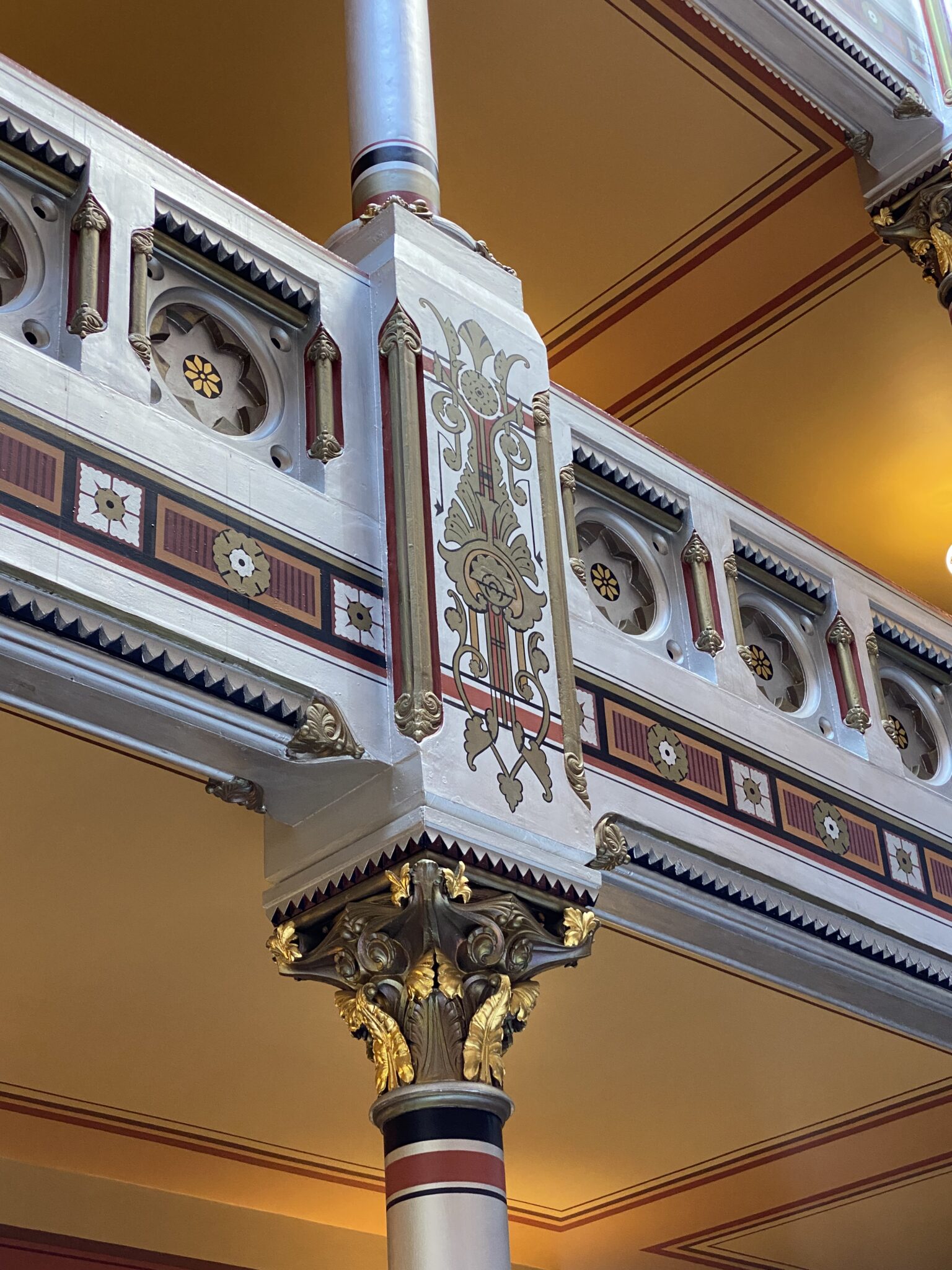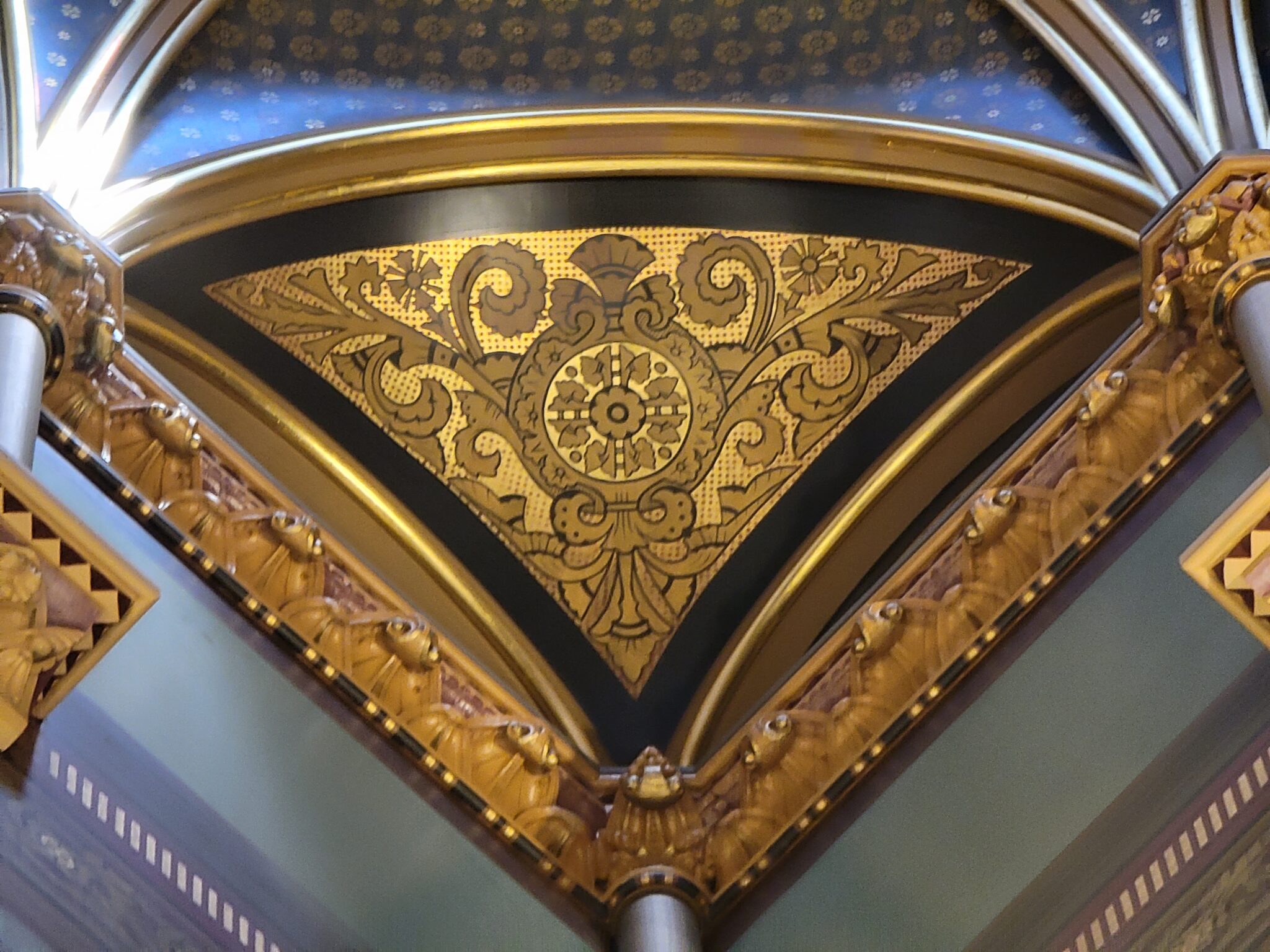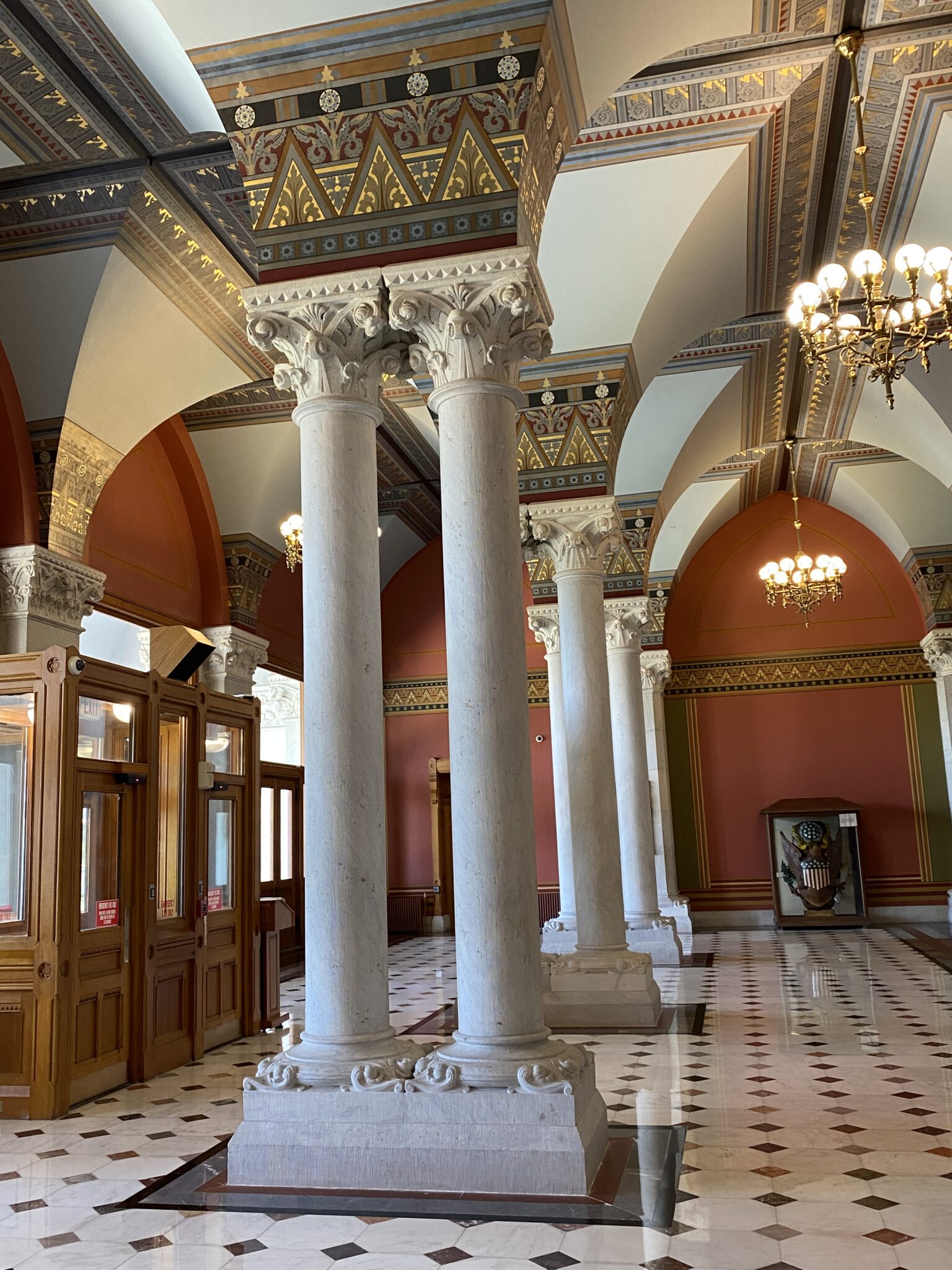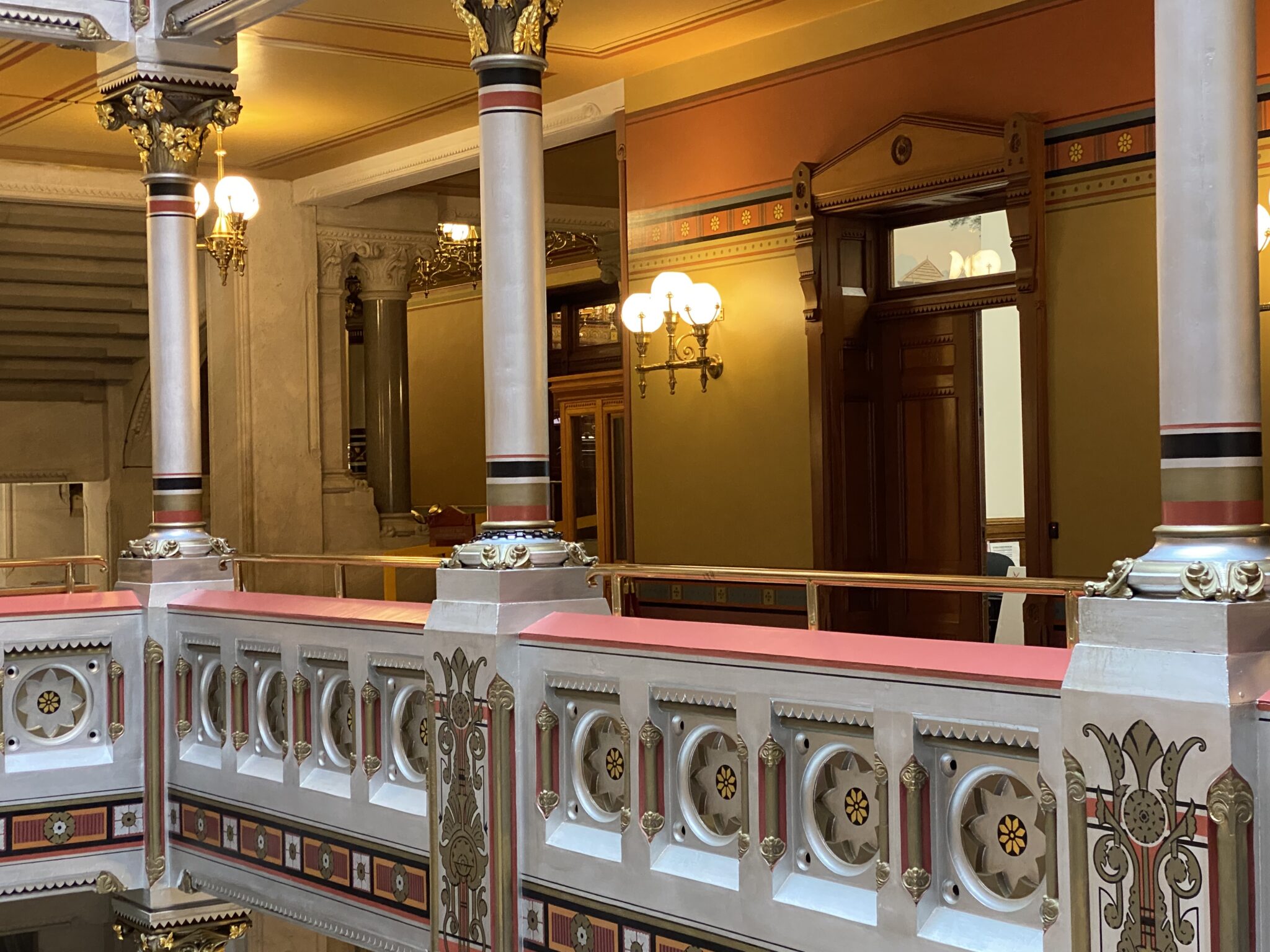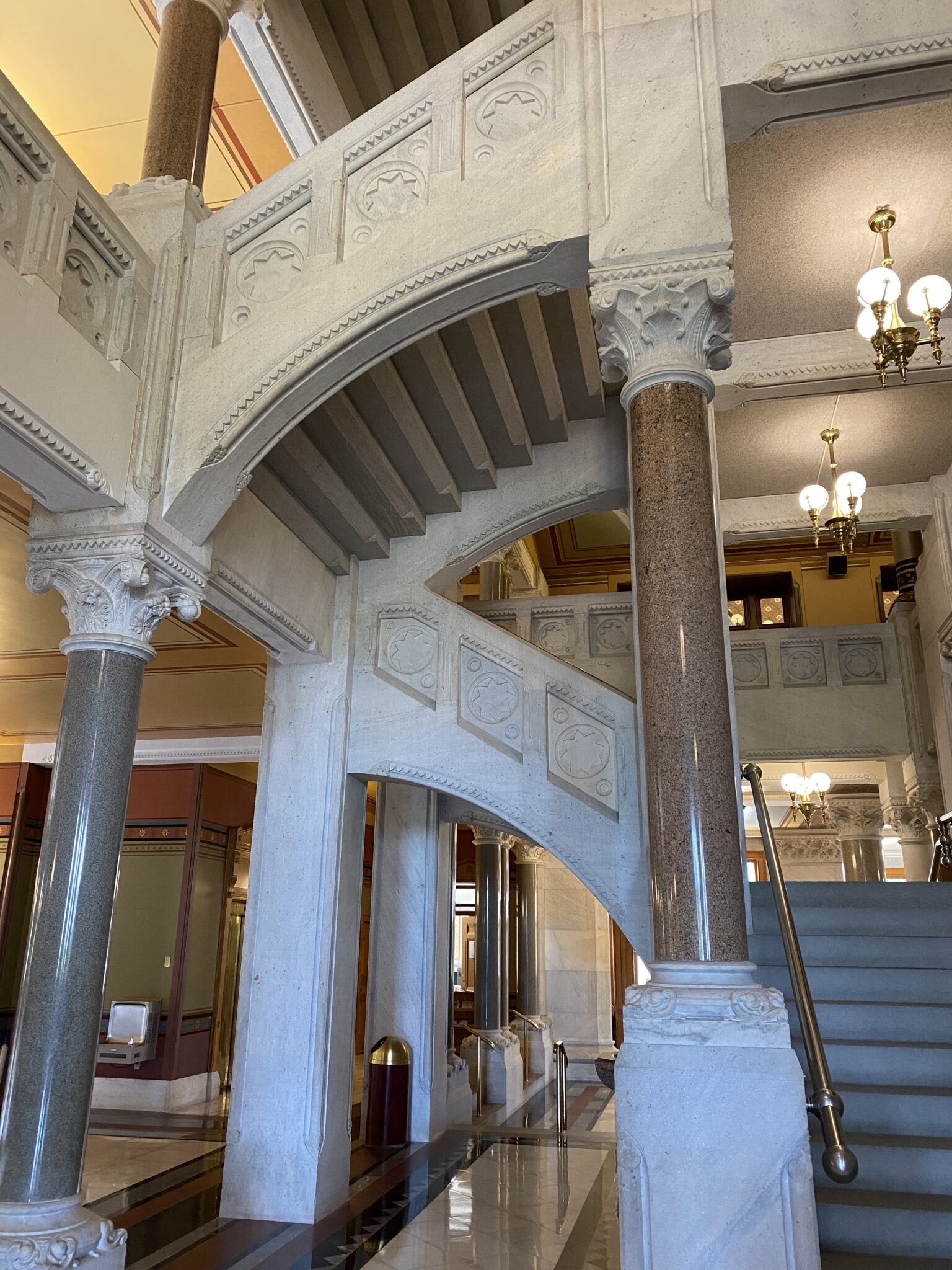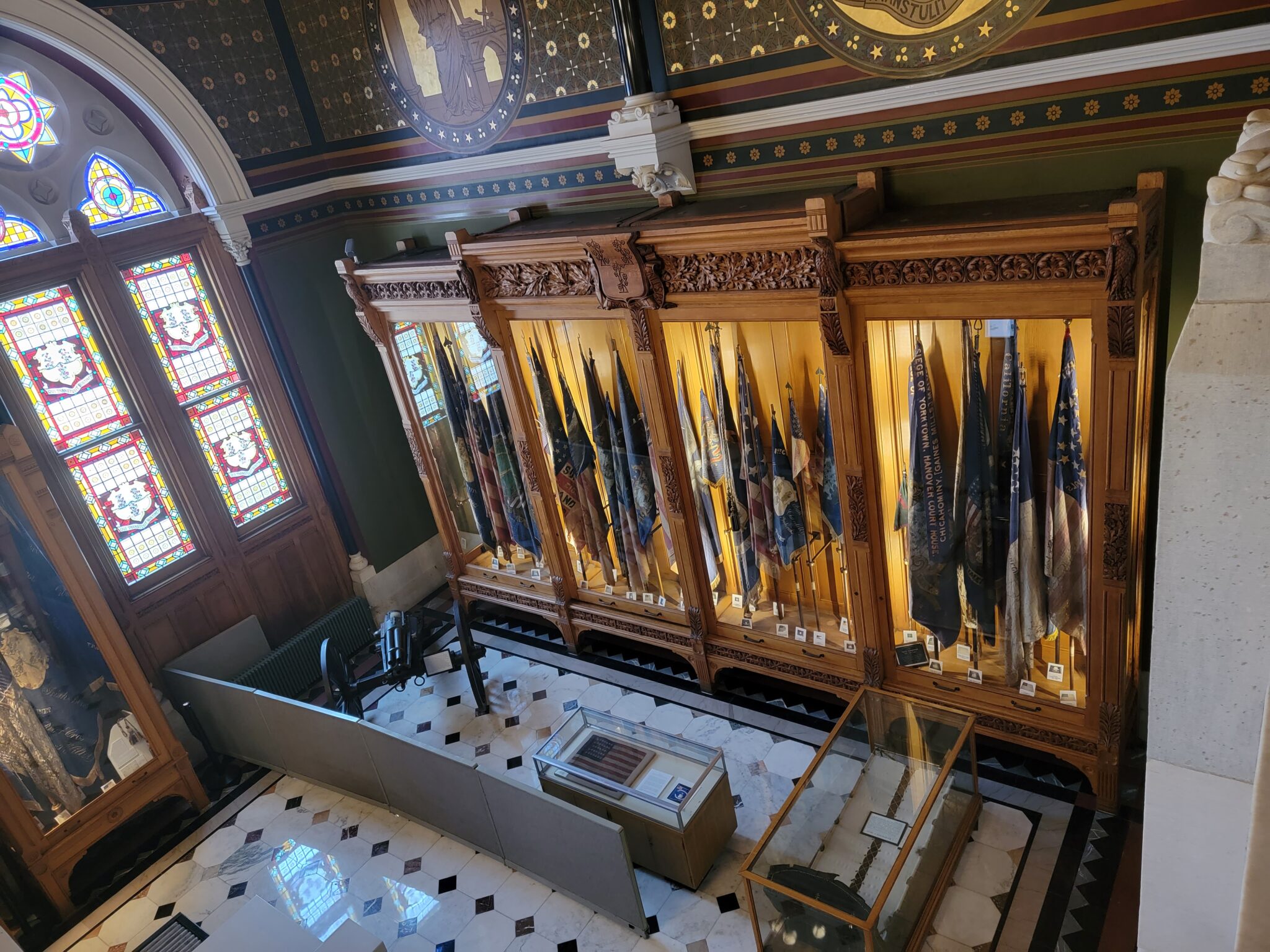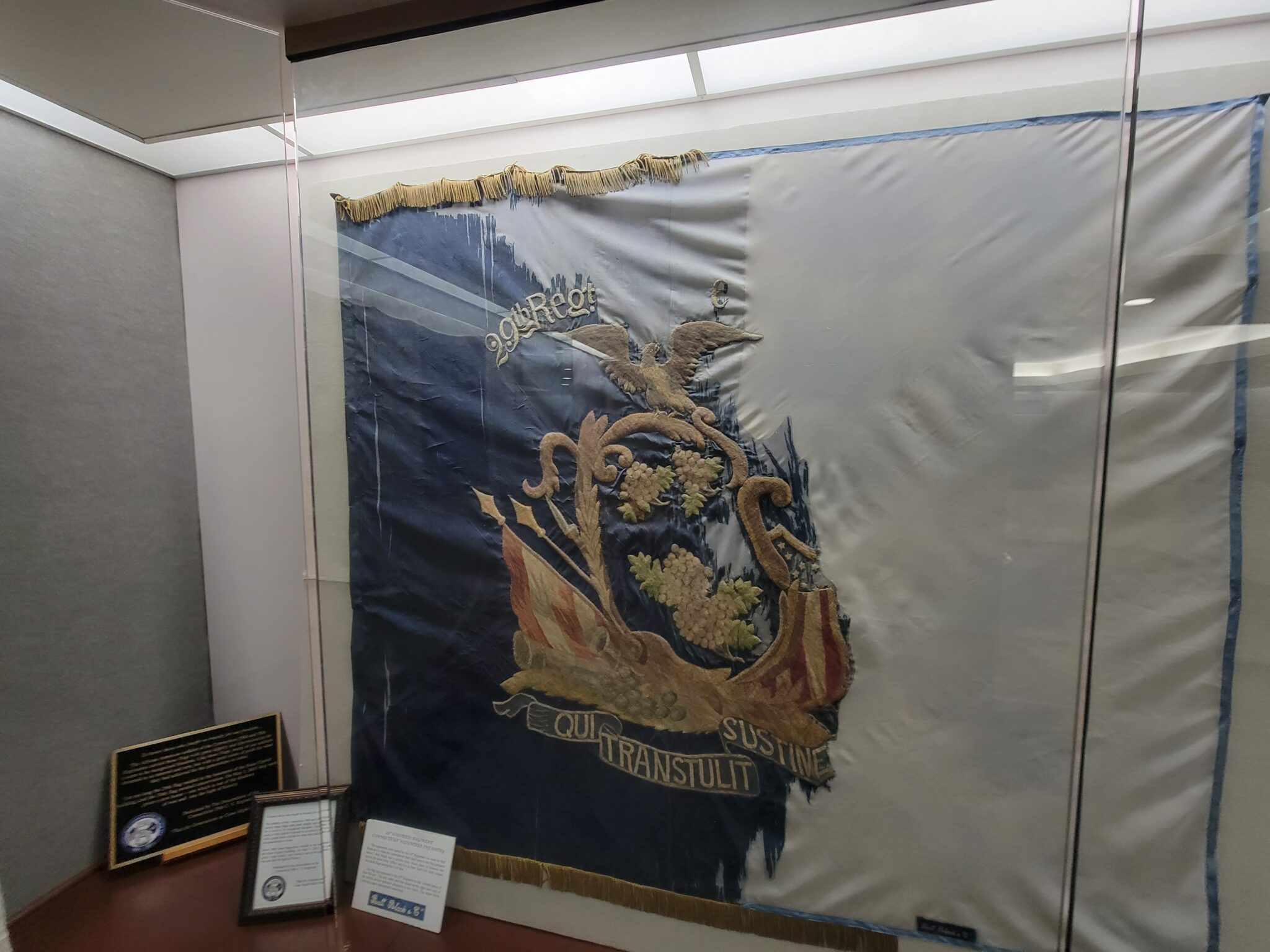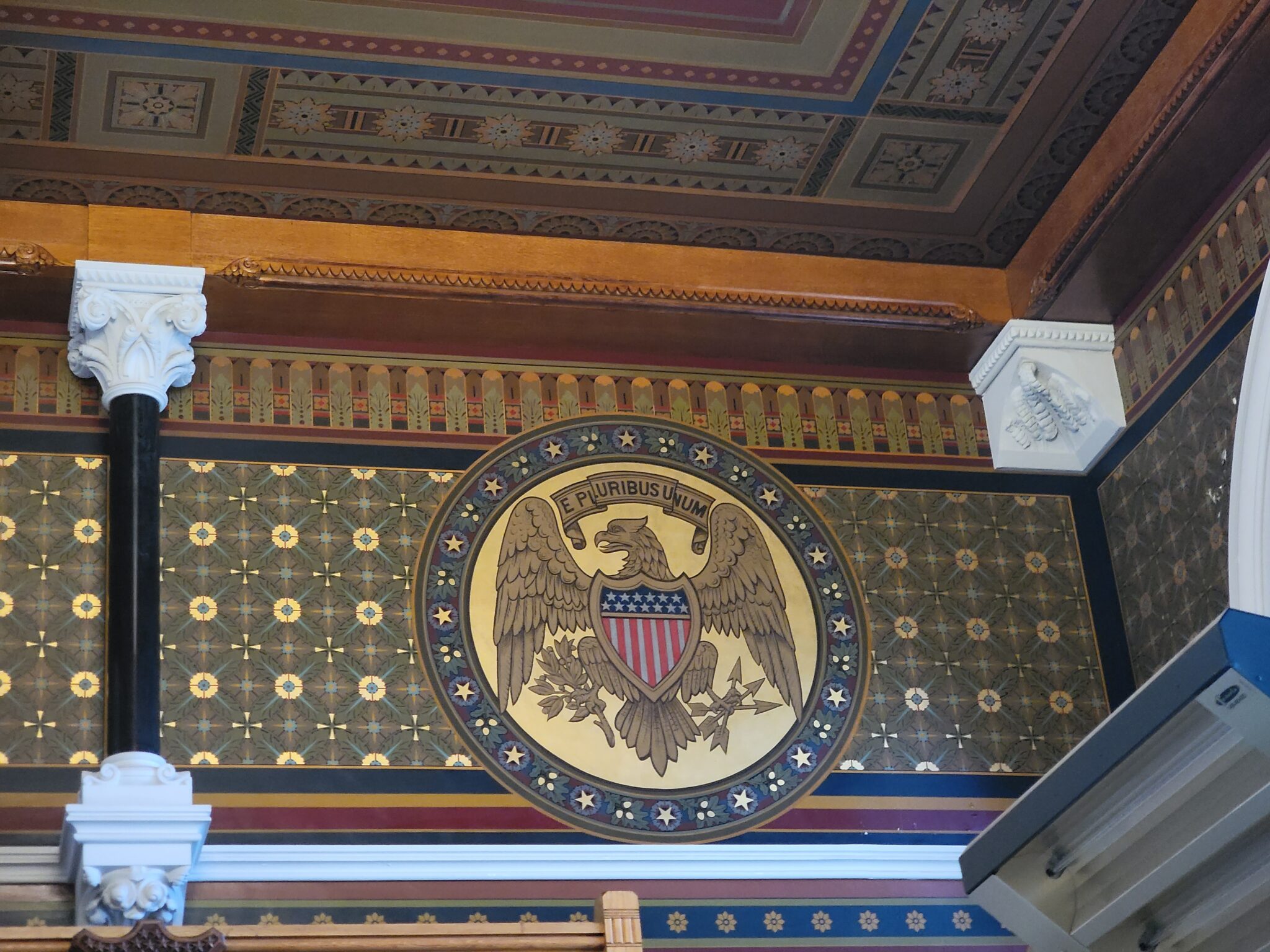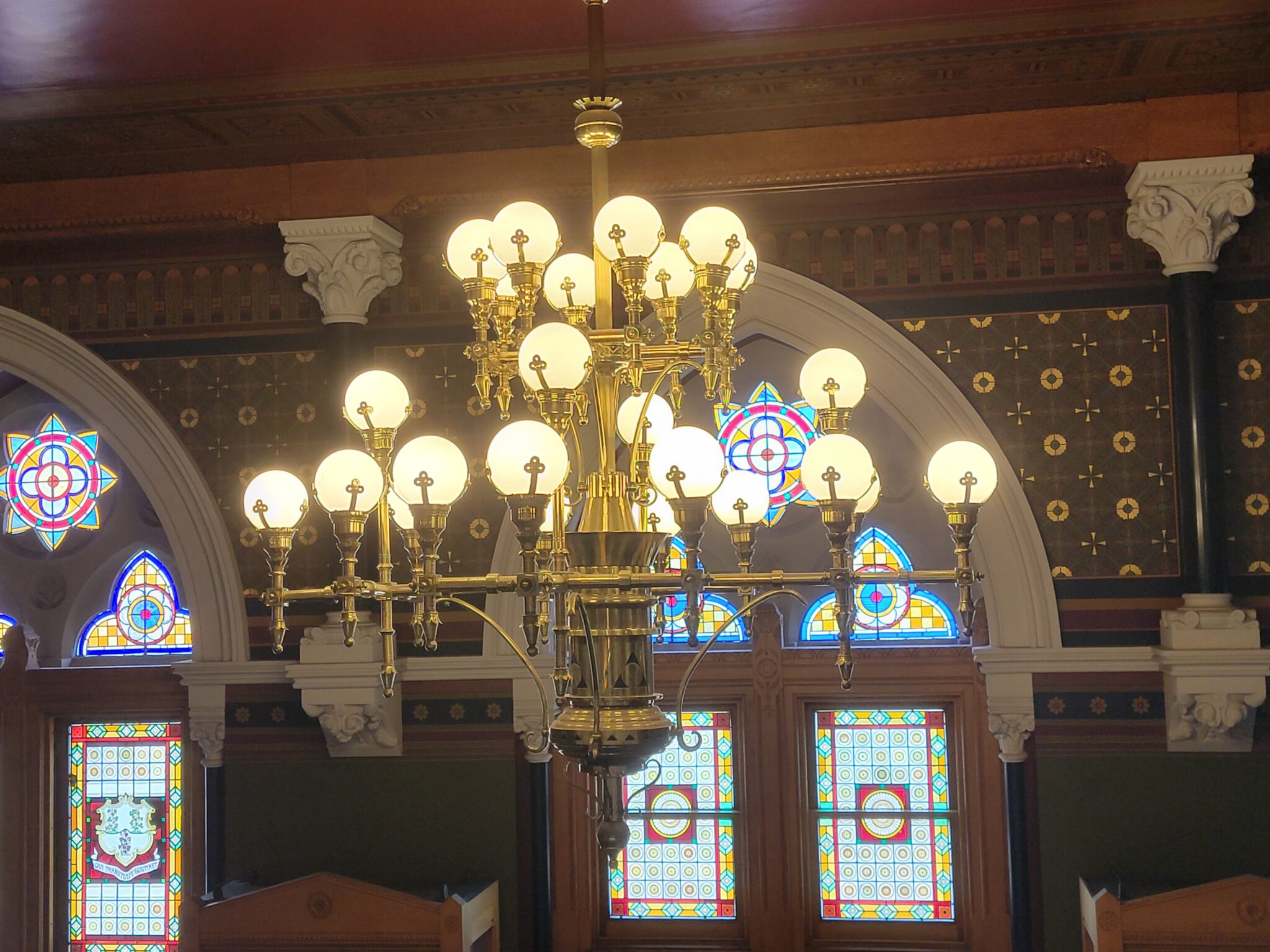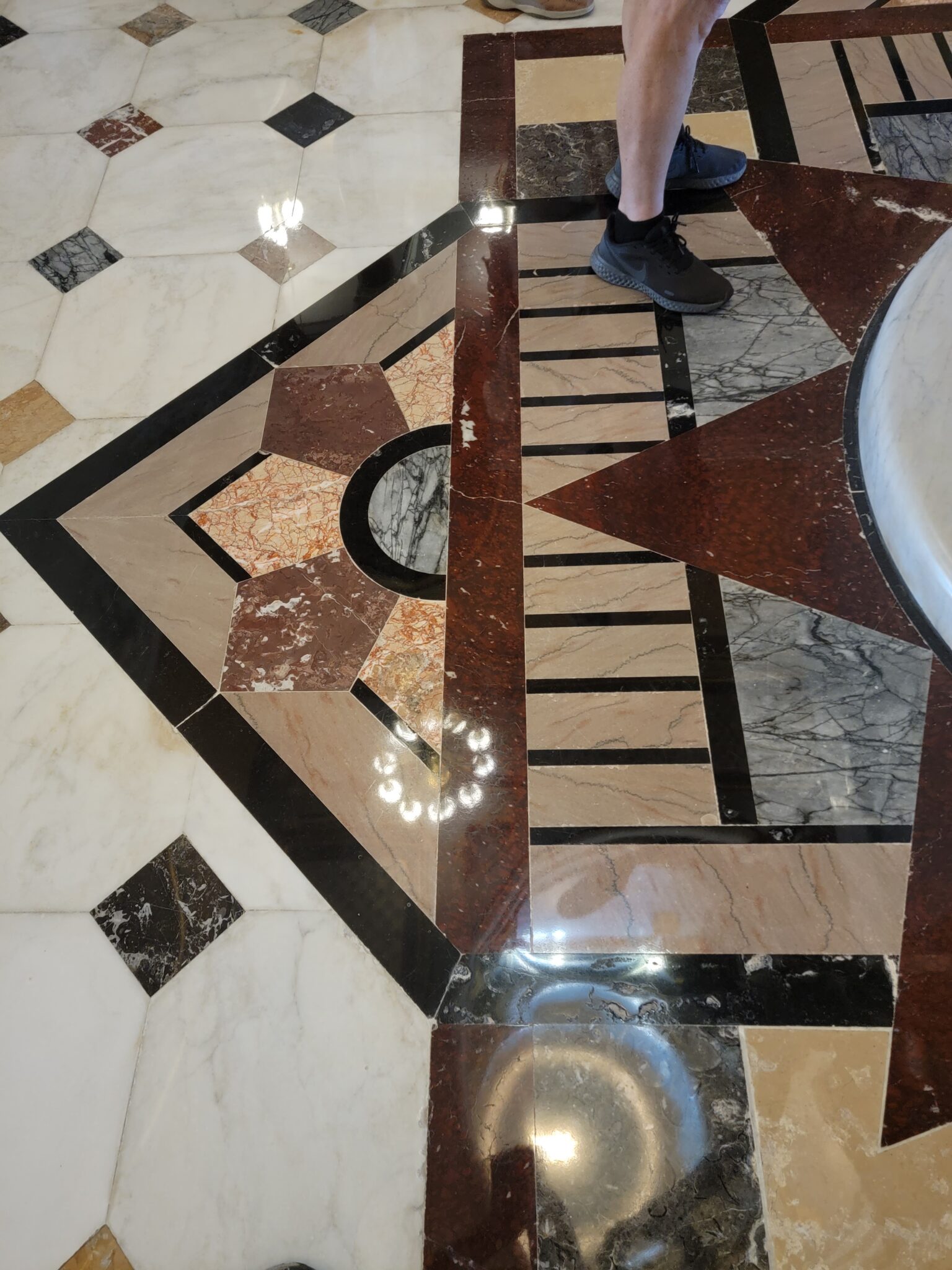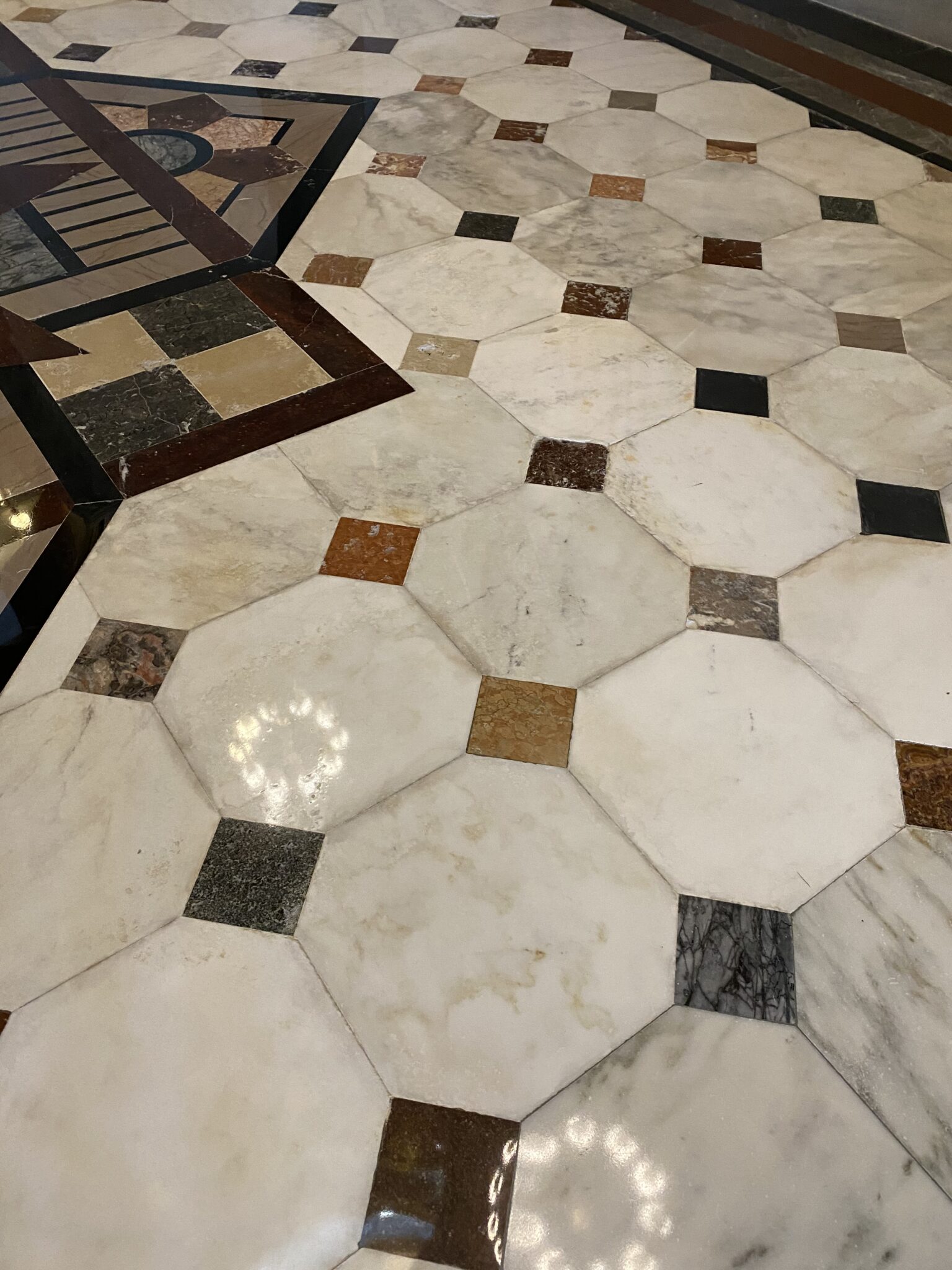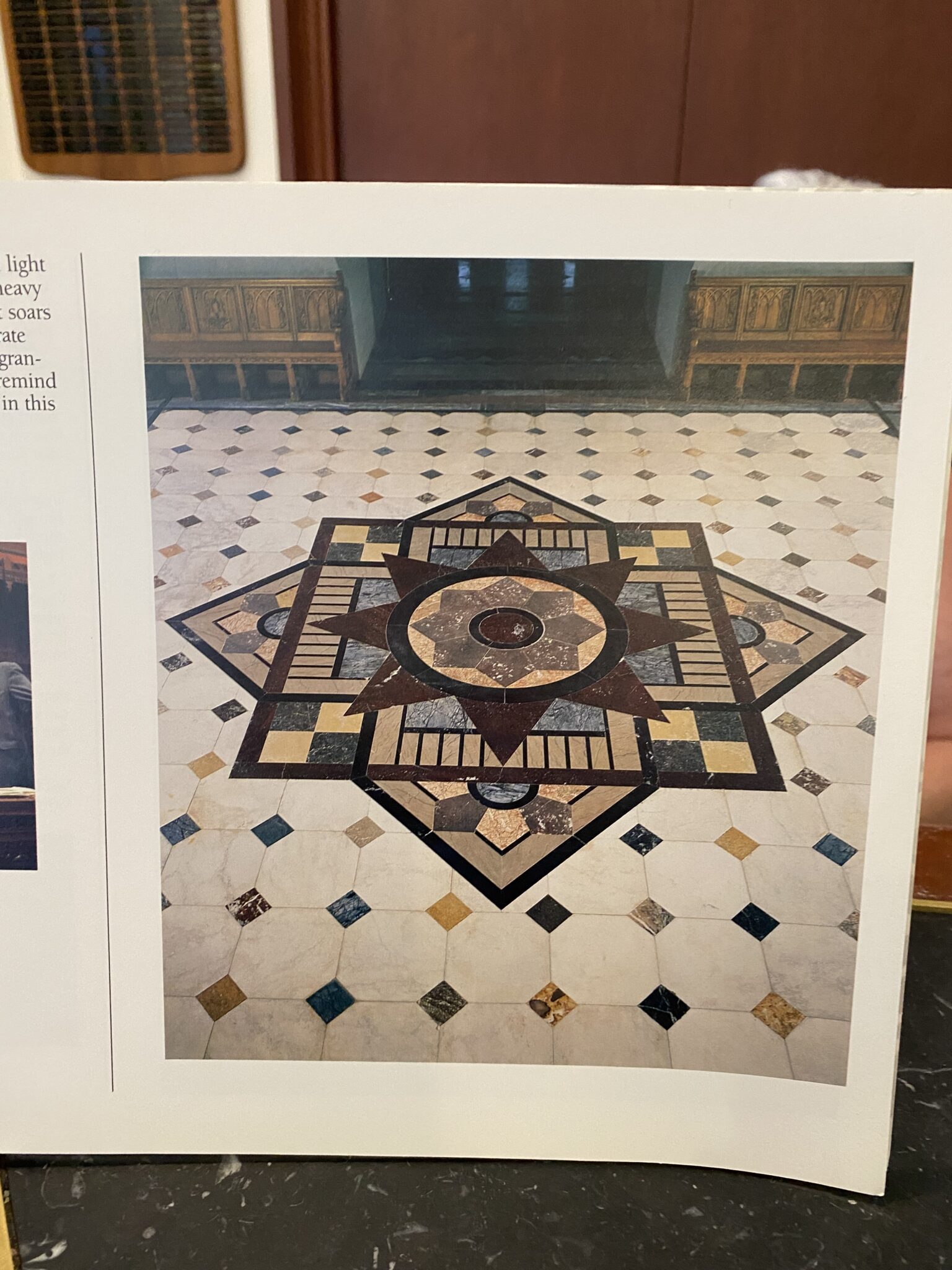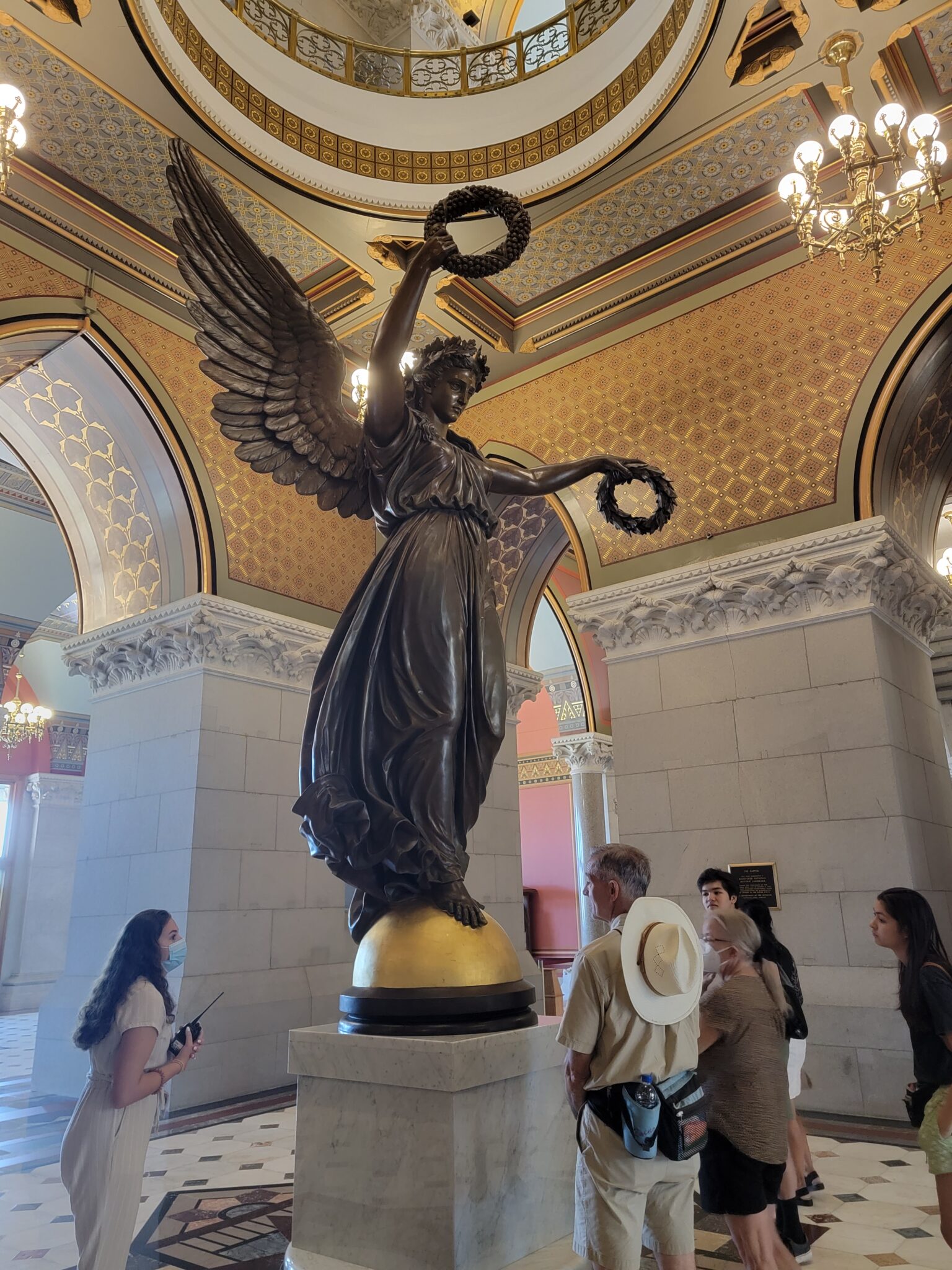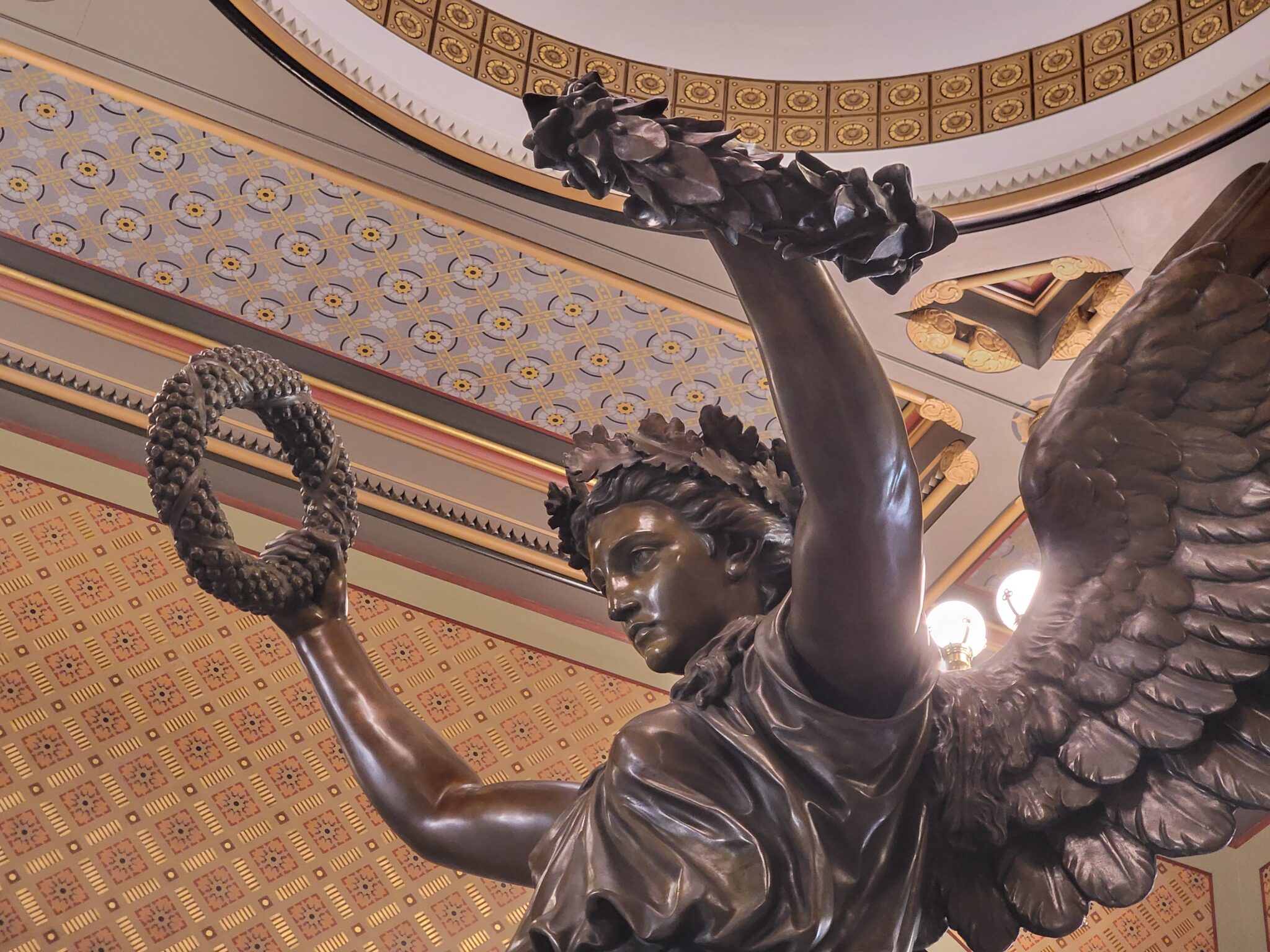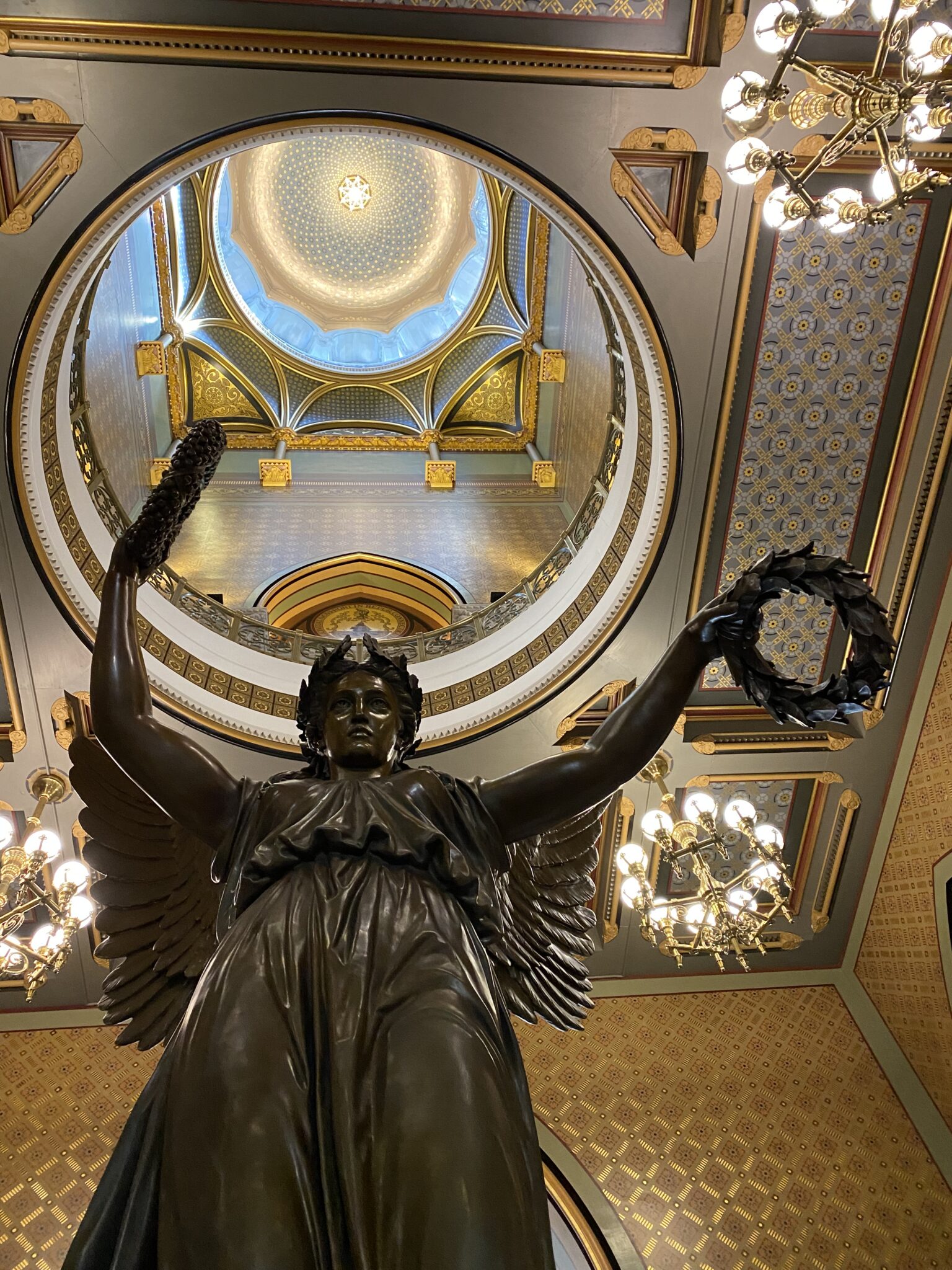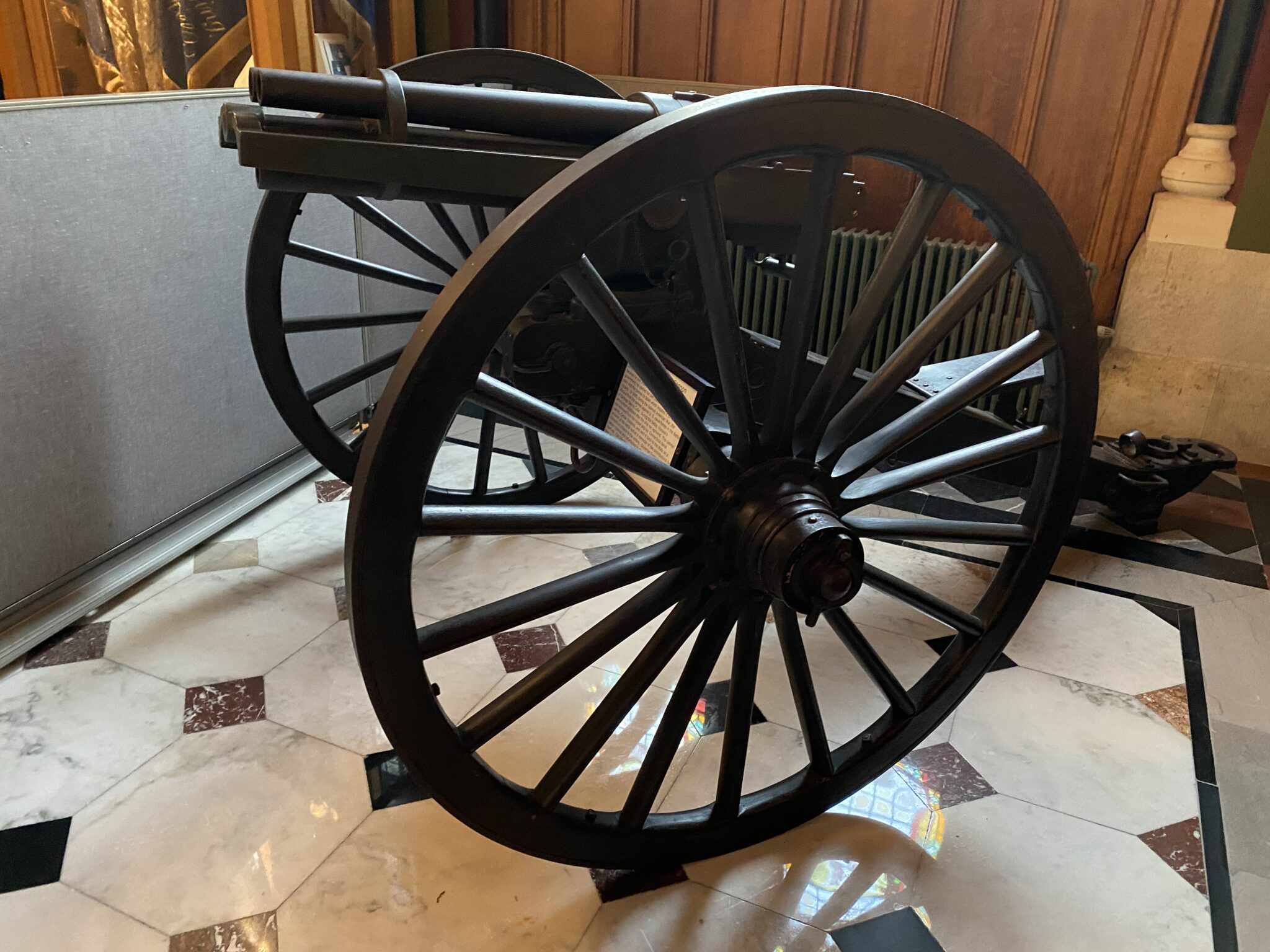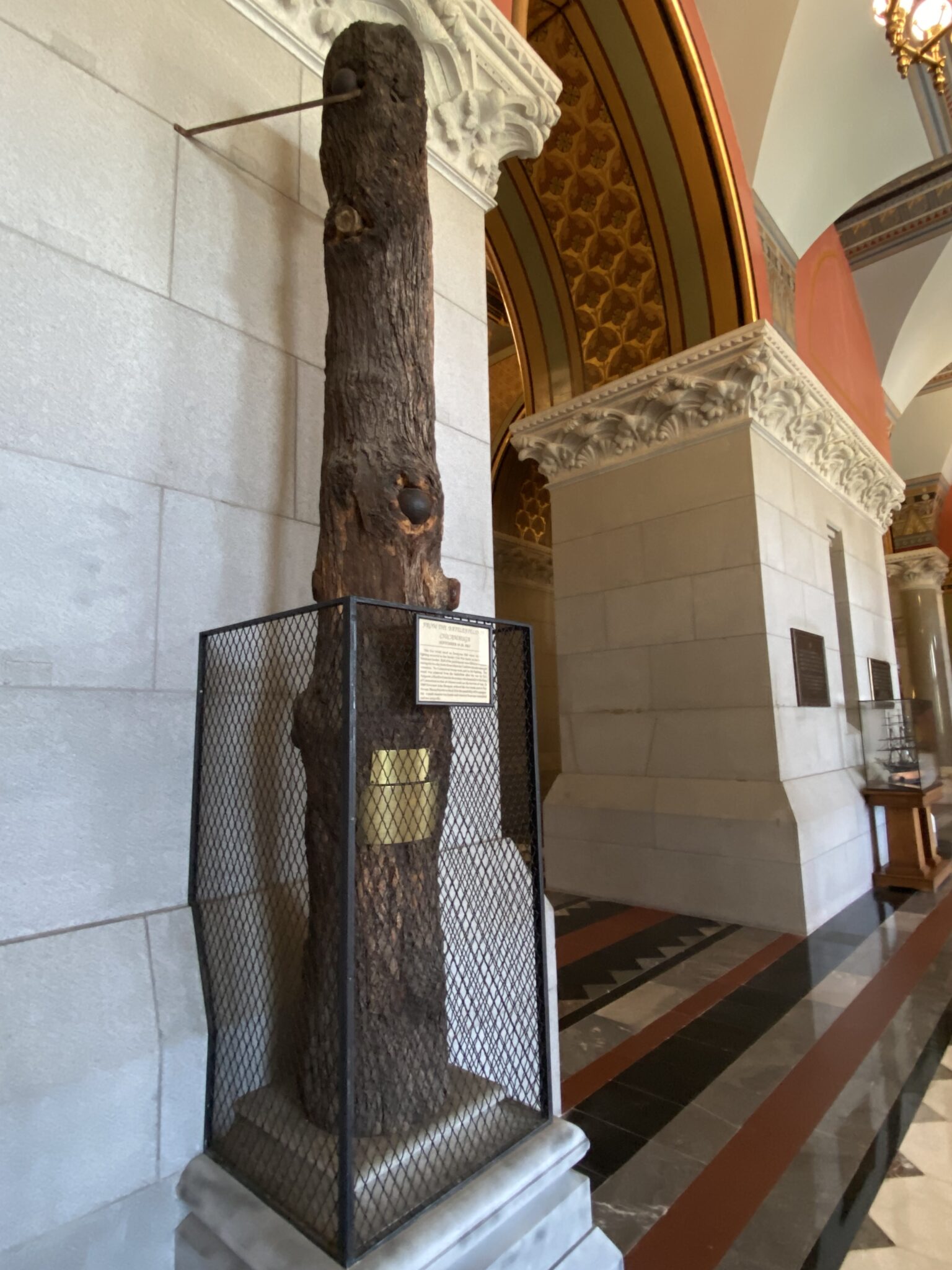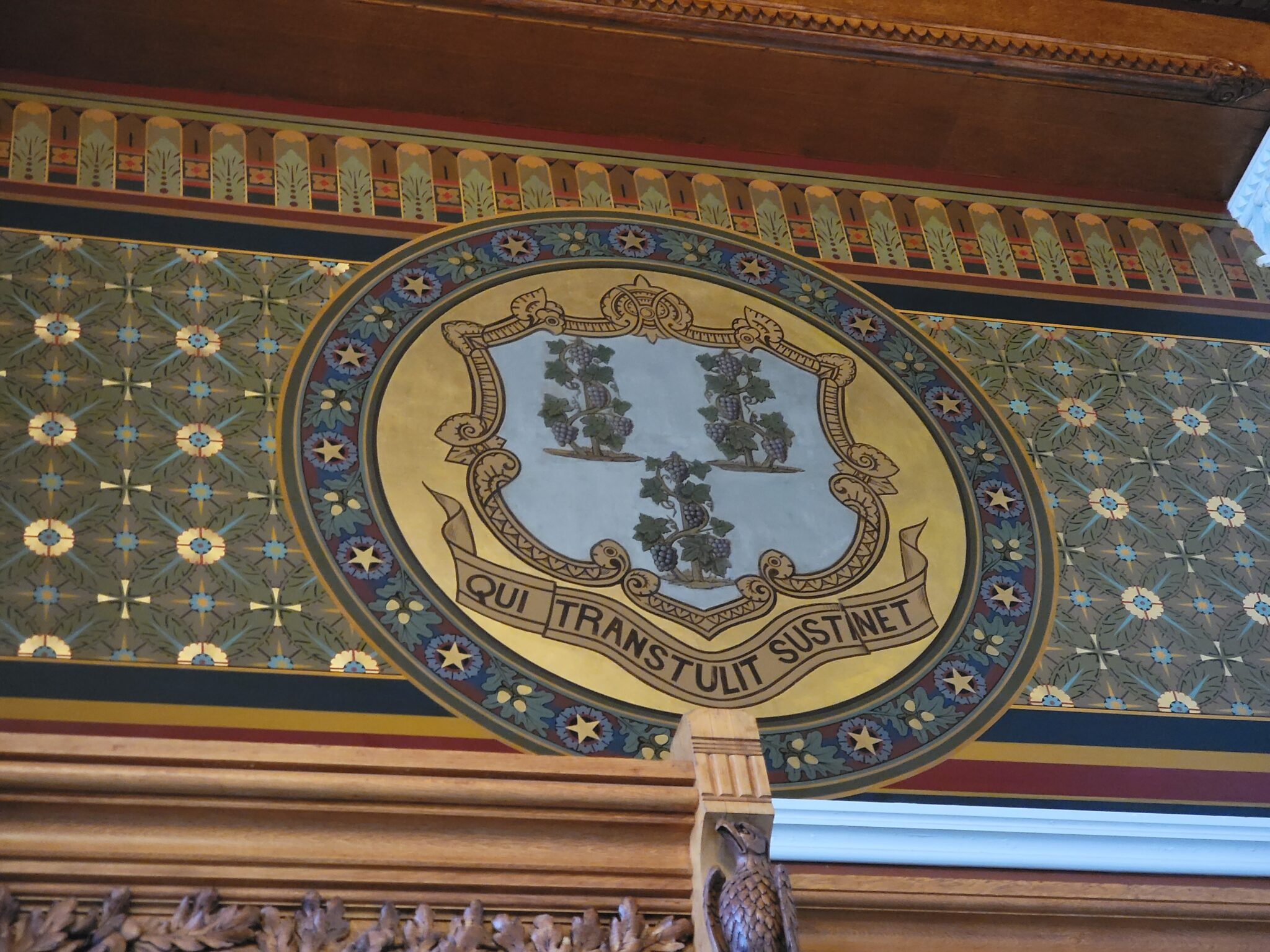 Legislative Office Building
Our tour of the Capitol began in the Legislative Office Building which was opened in 1988 and is connected to the Capitol via an underground concourse. It was designed by the architectural firm of Russell Gibson von Dohlen.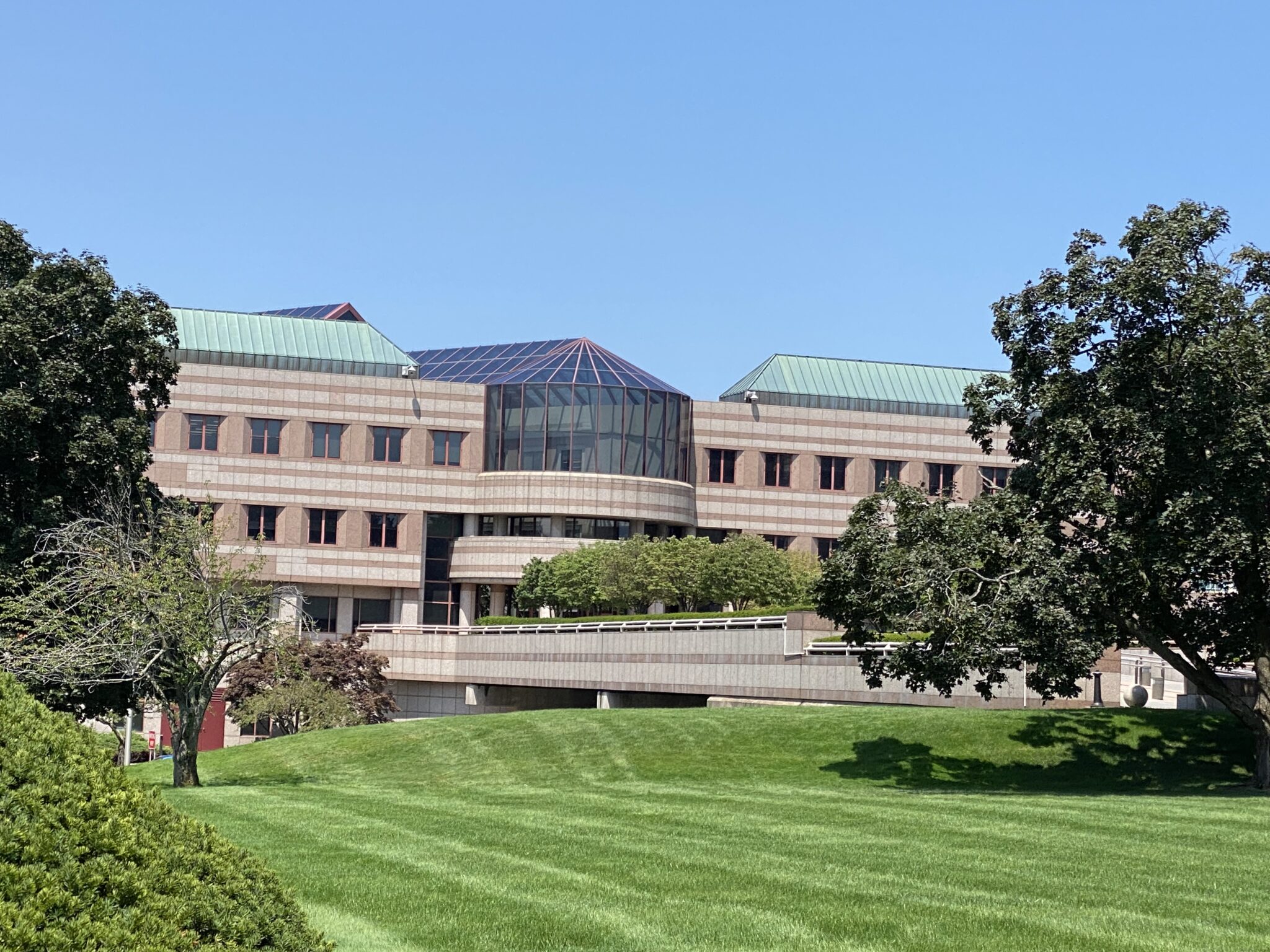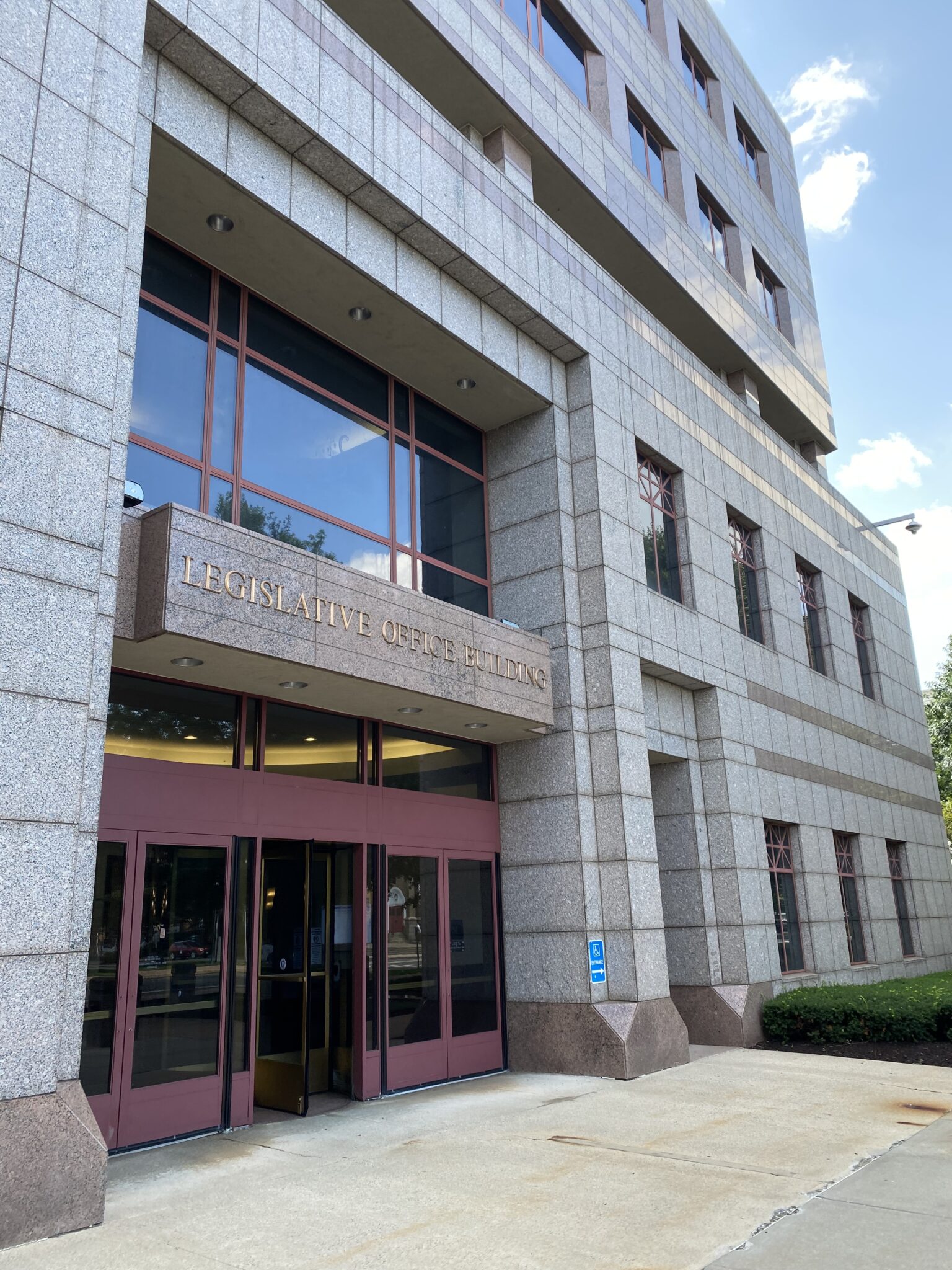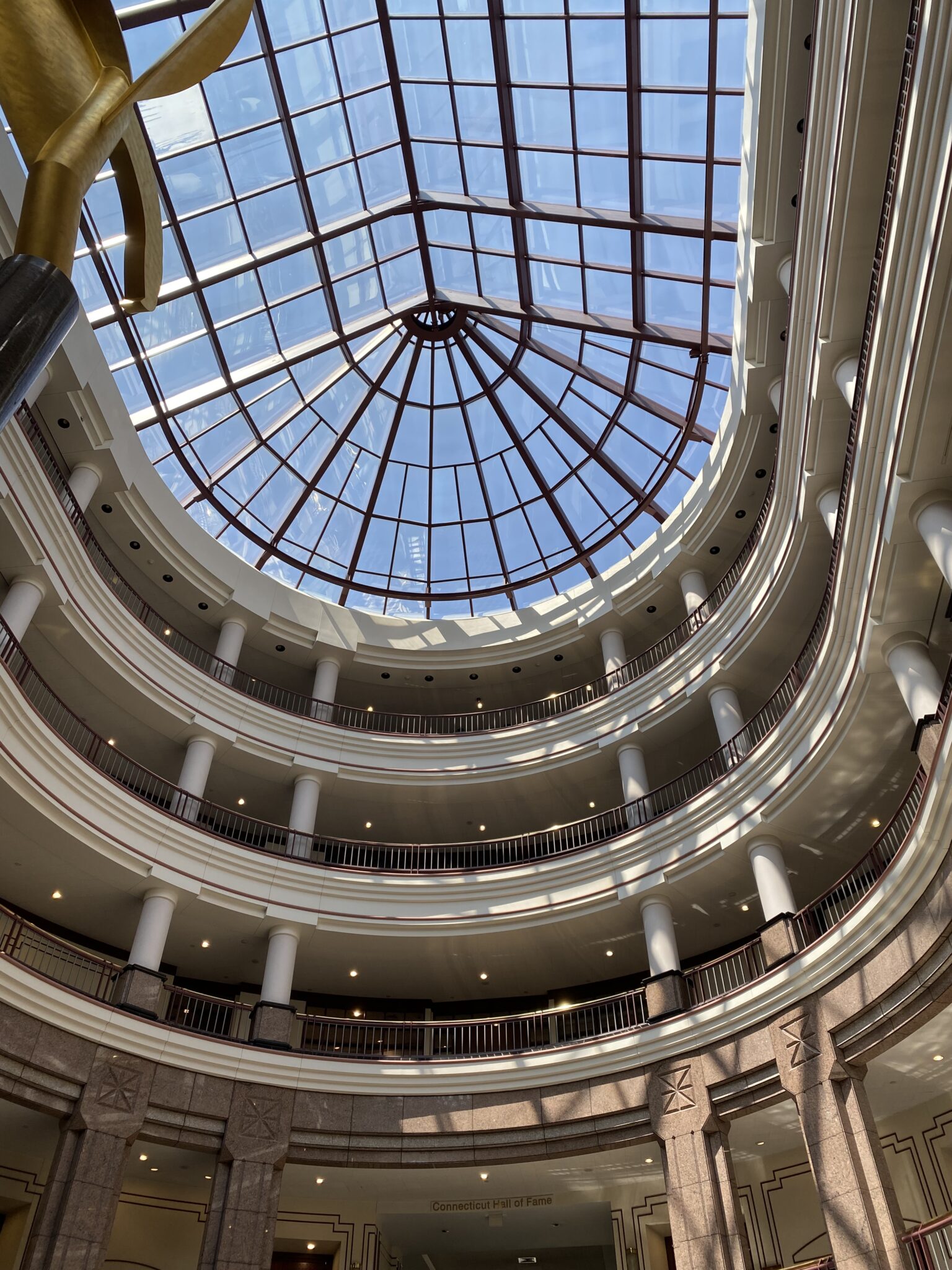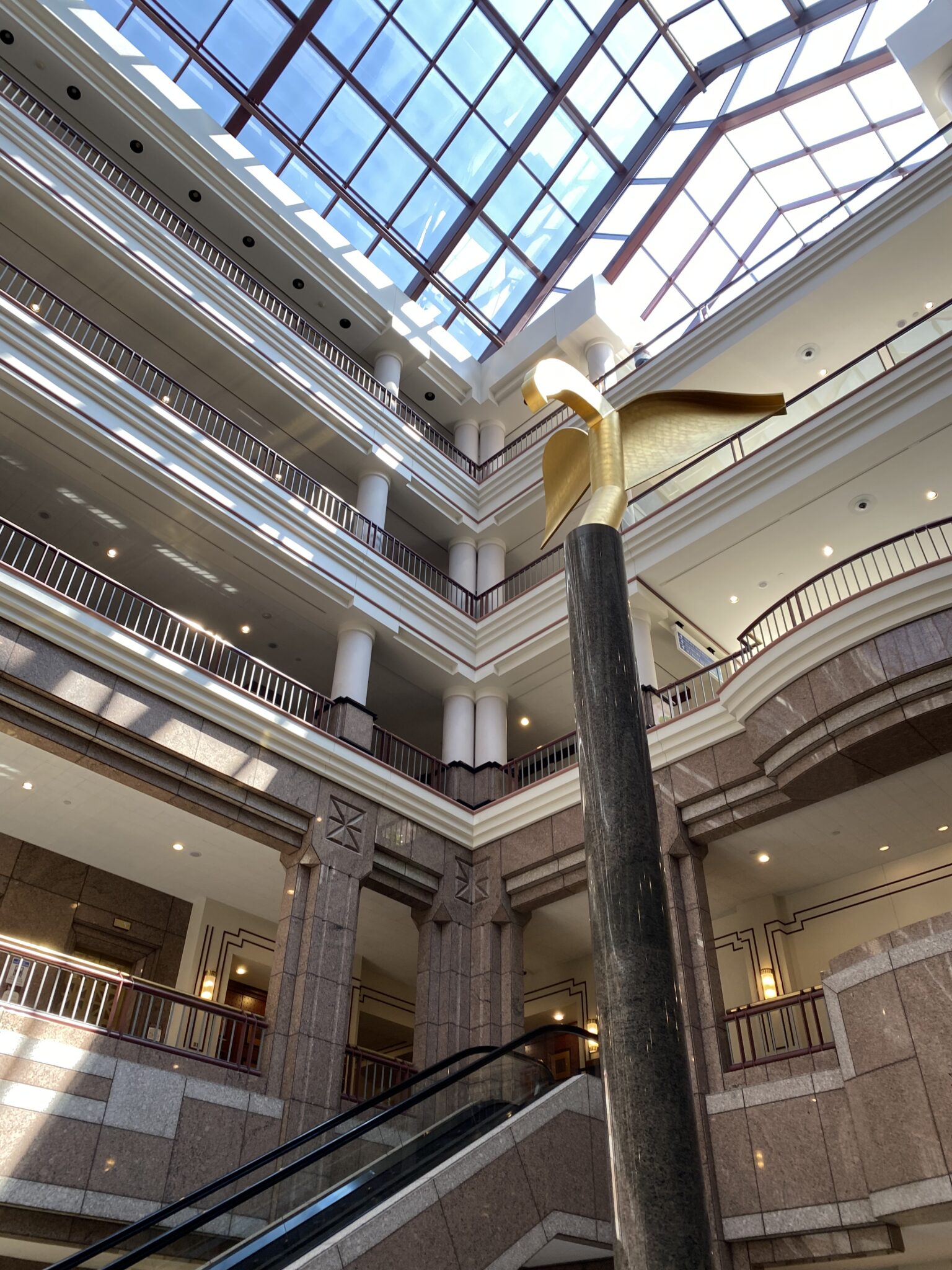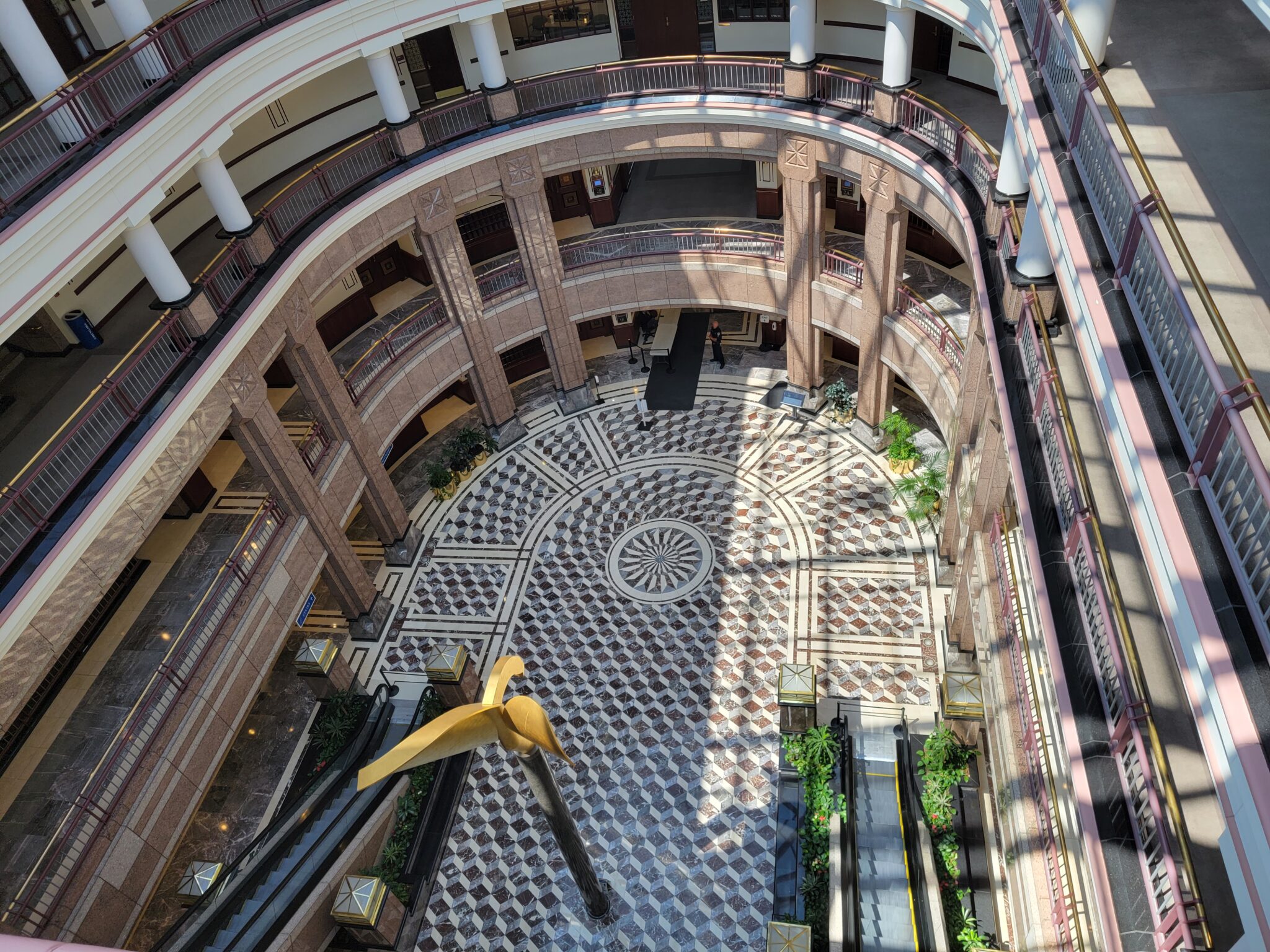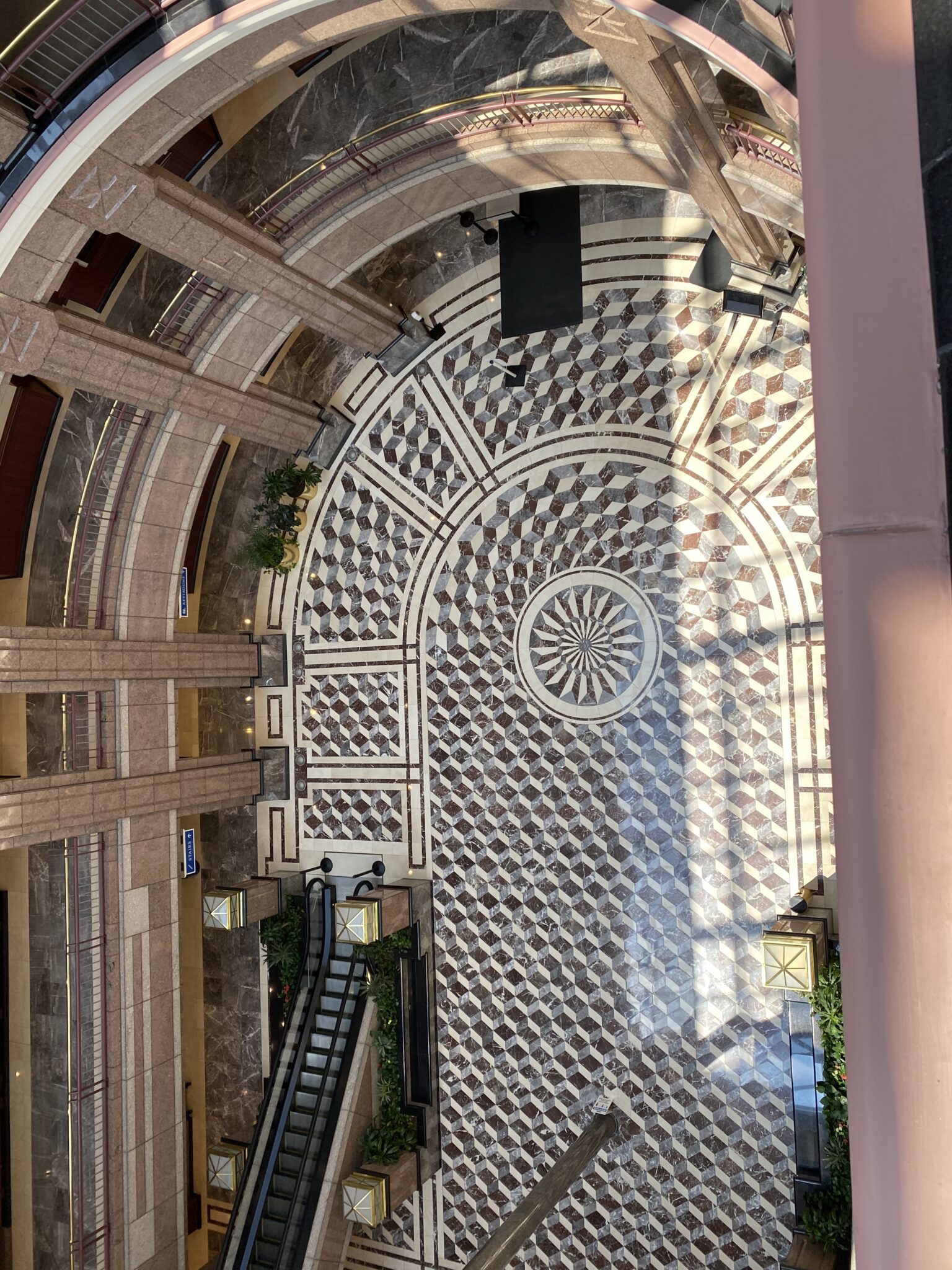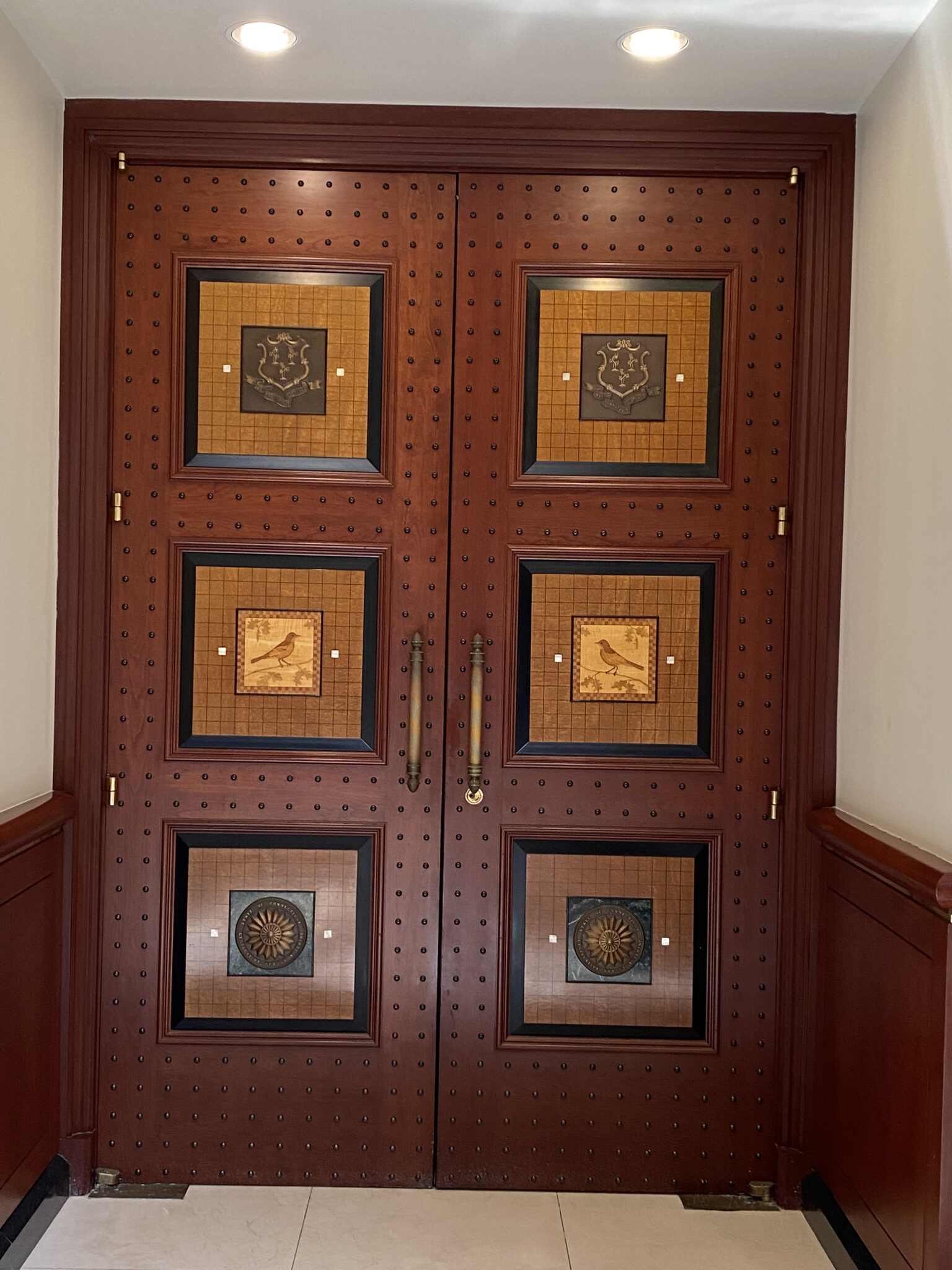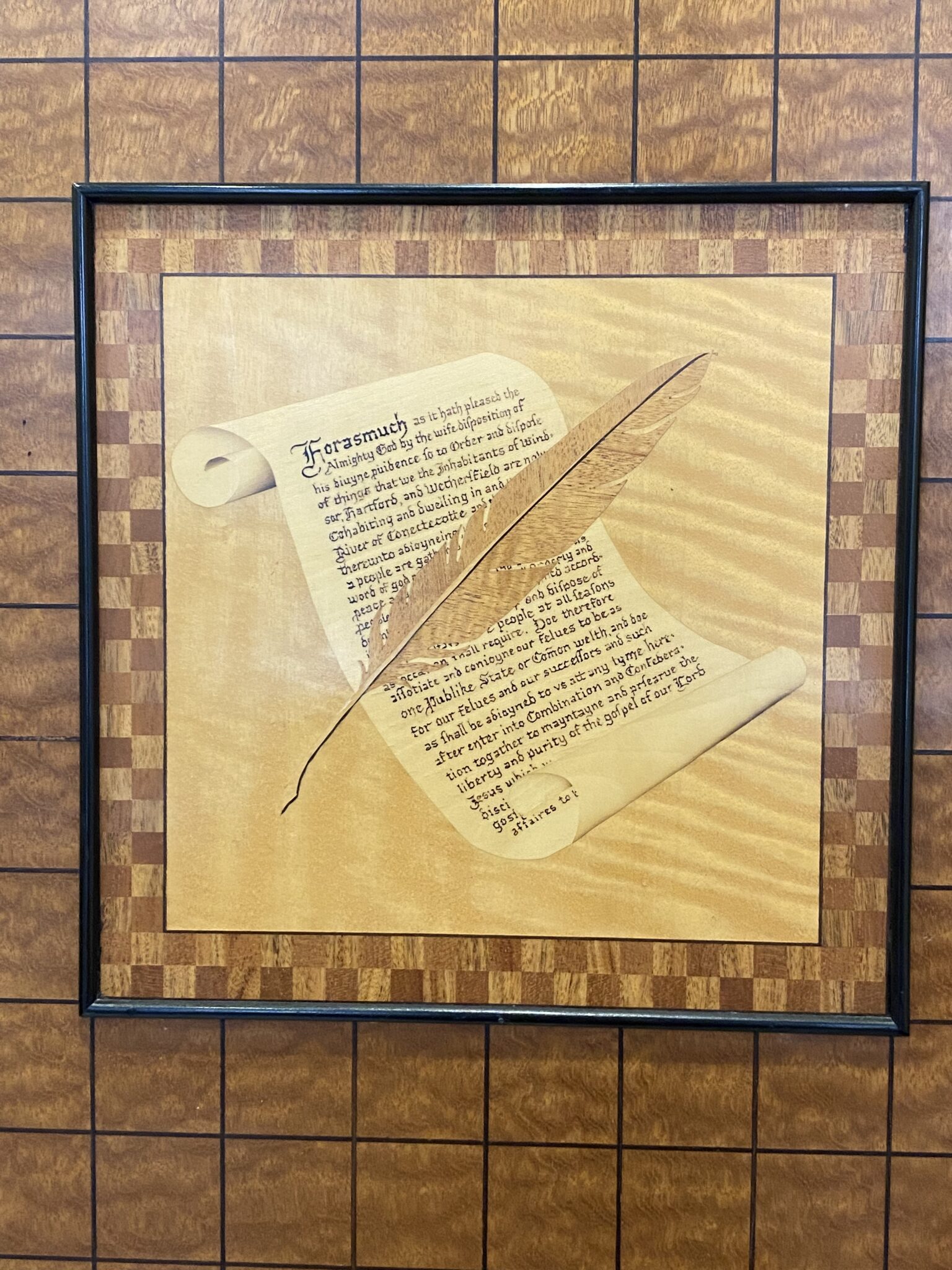 Other state symbols include the American robin as the state bird, the Mountain Laurel as the state flower, the European mantis as the state insect, the sperm whale as the state animal, and "Yankee Doodle" as the state song.
The Old State House
The "Old" State House was designed by Charles Bullfinch. It was his first public building. [His other works include the U.S. Capitol, the Maine State House, the Massachusetts State House, and Faneuil hall.] It was built in 1796 and used until 1878.