August 29 – September 7, 2018
We left Vancouver and crossed back into the continental US two and a half months after departing Helena, Montana. The border crossing was uneventful and the drive to Seattle relatively short compared to the six thousand seven hundred miles we had traveled in the RV since leaving the US (and that doesn't include travel in the Jeep).
Jane's cousin Donna lives in Tacoma so we met up with Donna and her husband Marty for lunch and a train ride a few days later on the Mt. Ranier Railroad.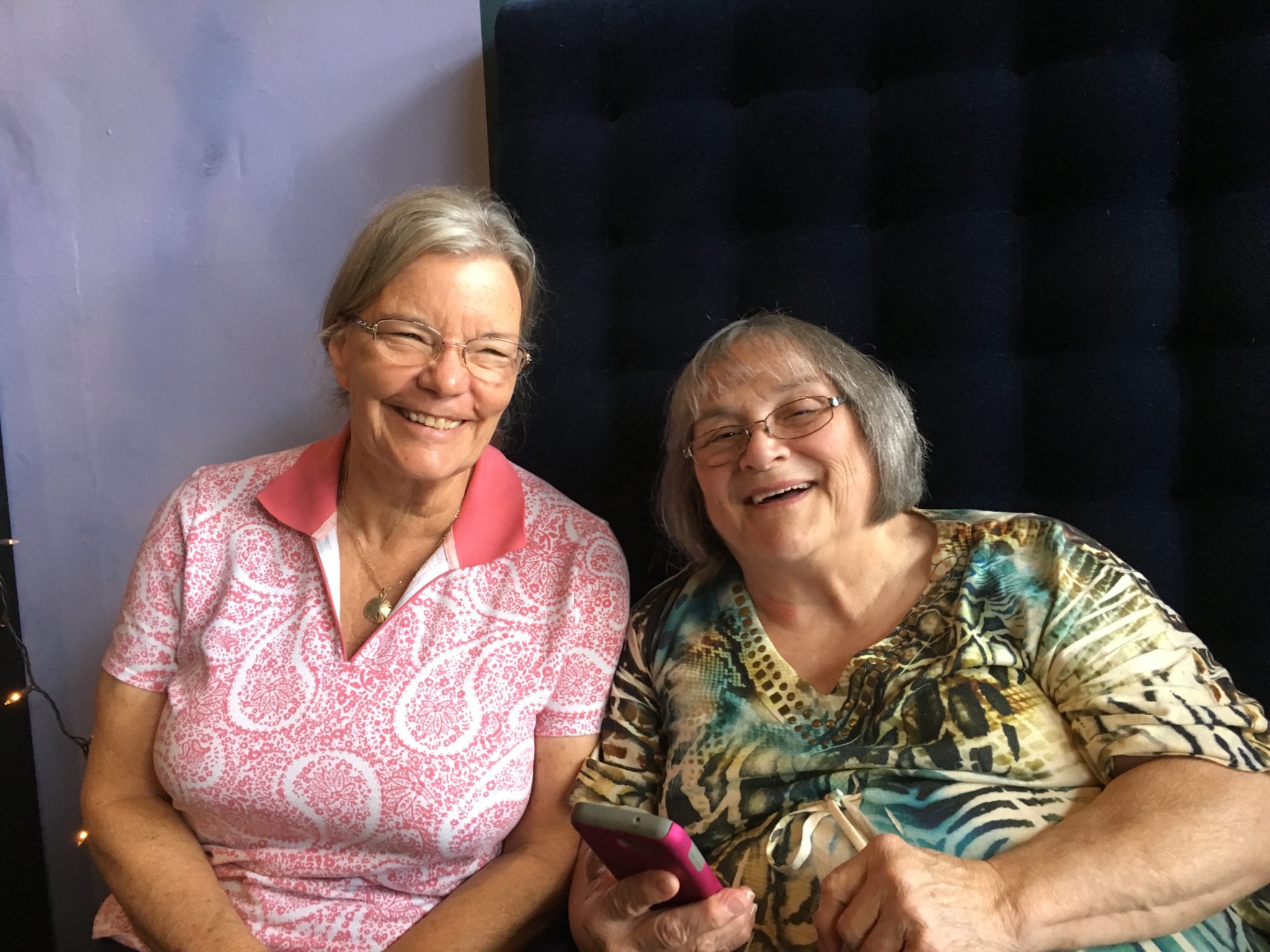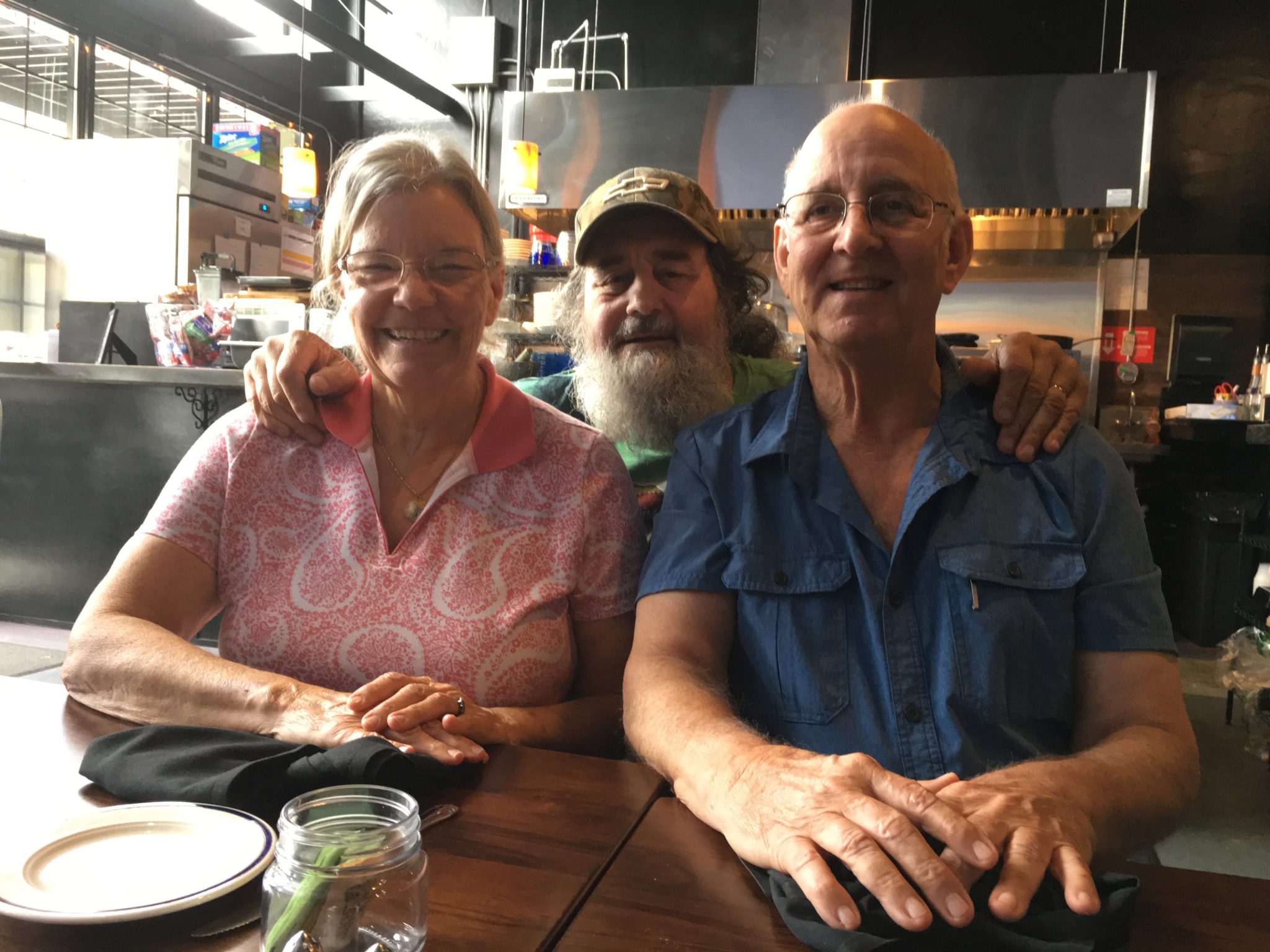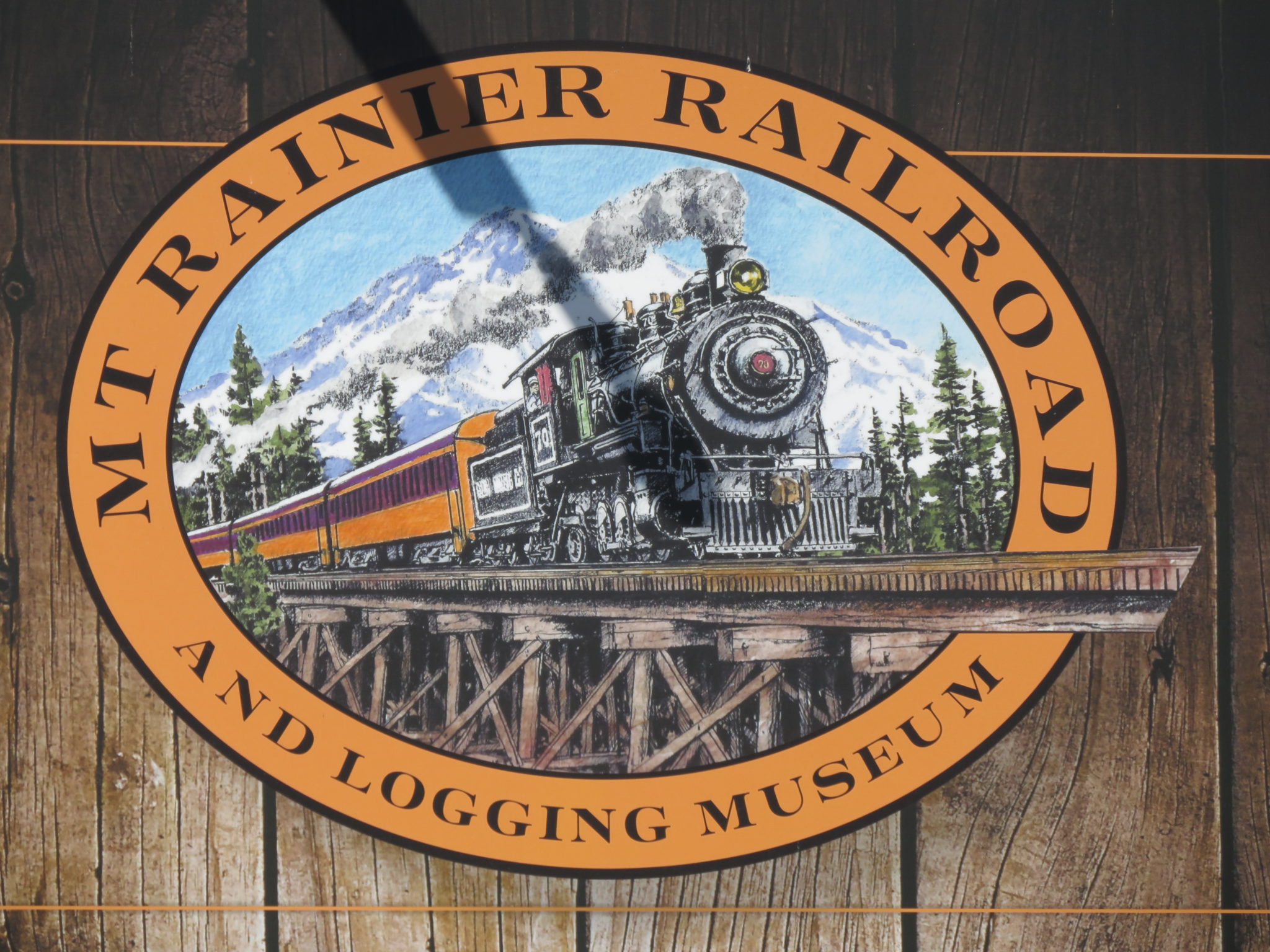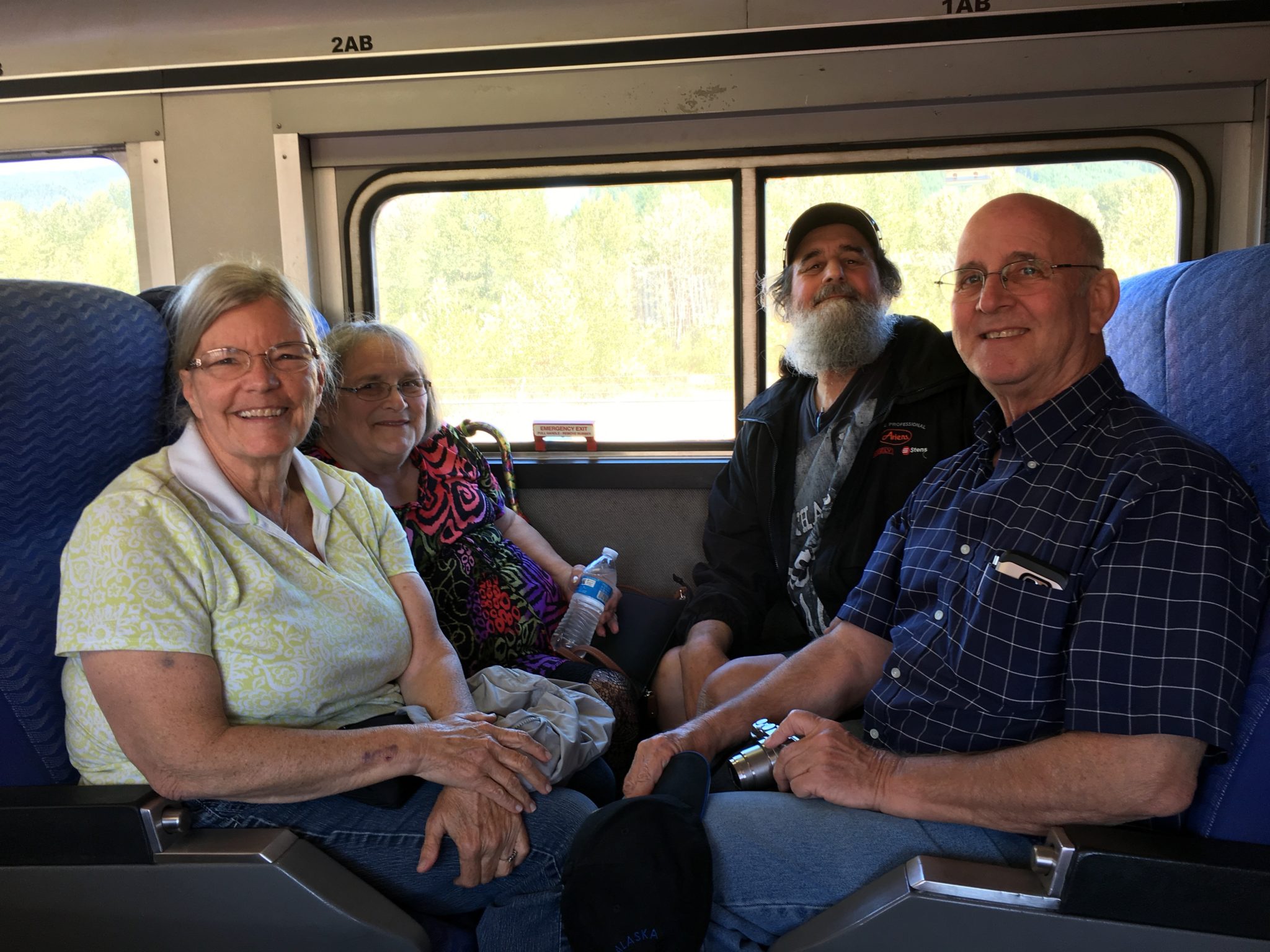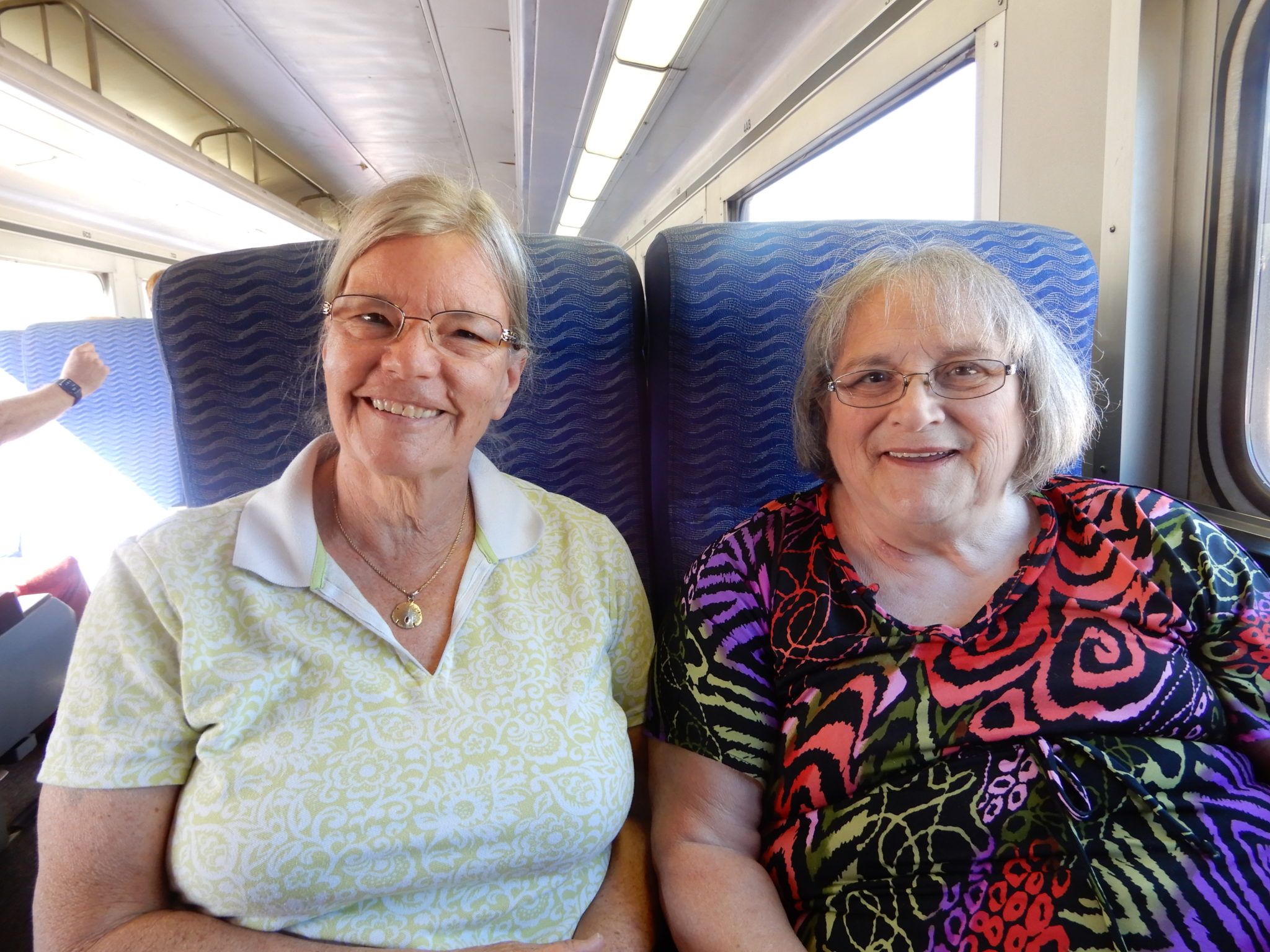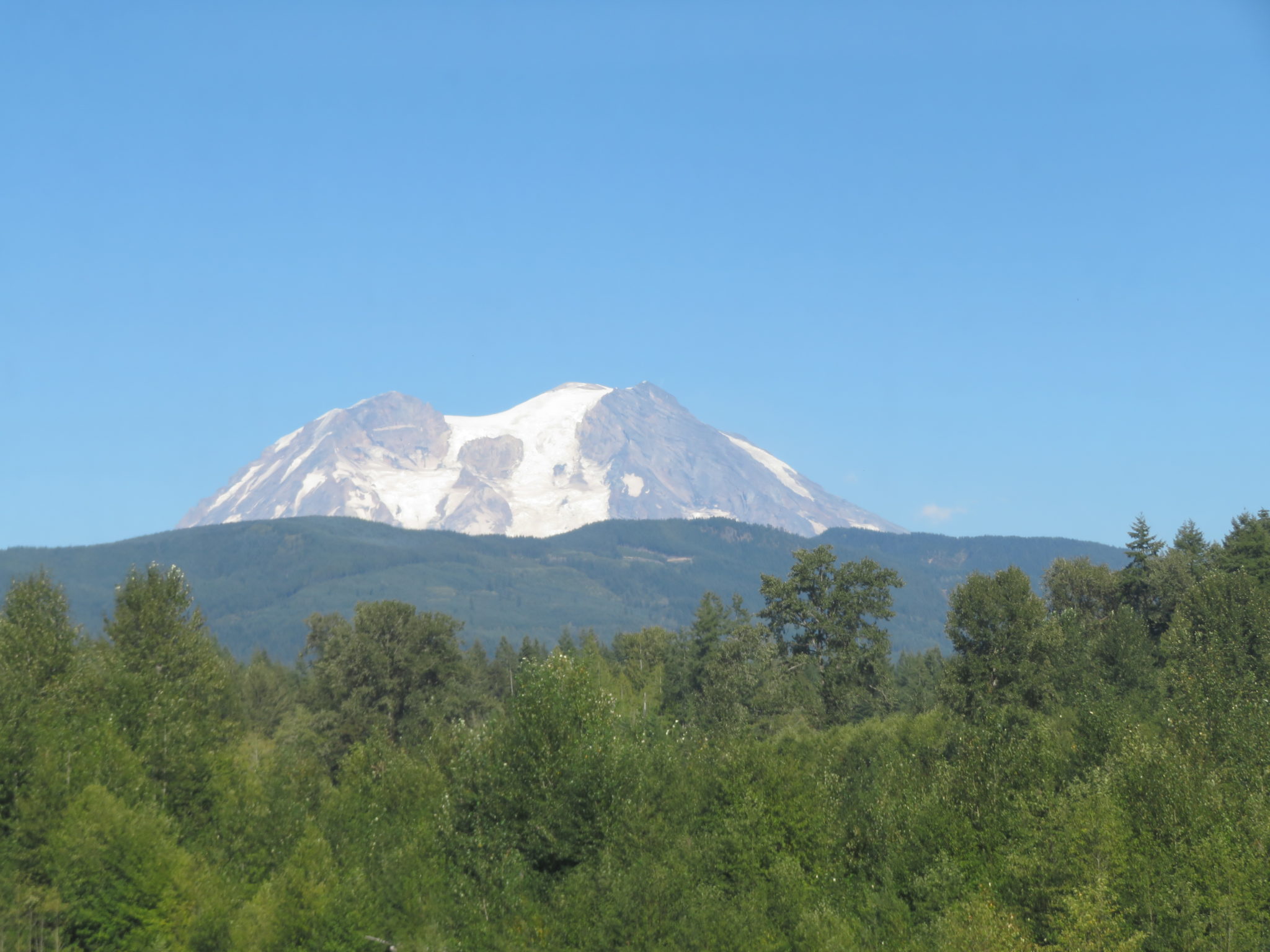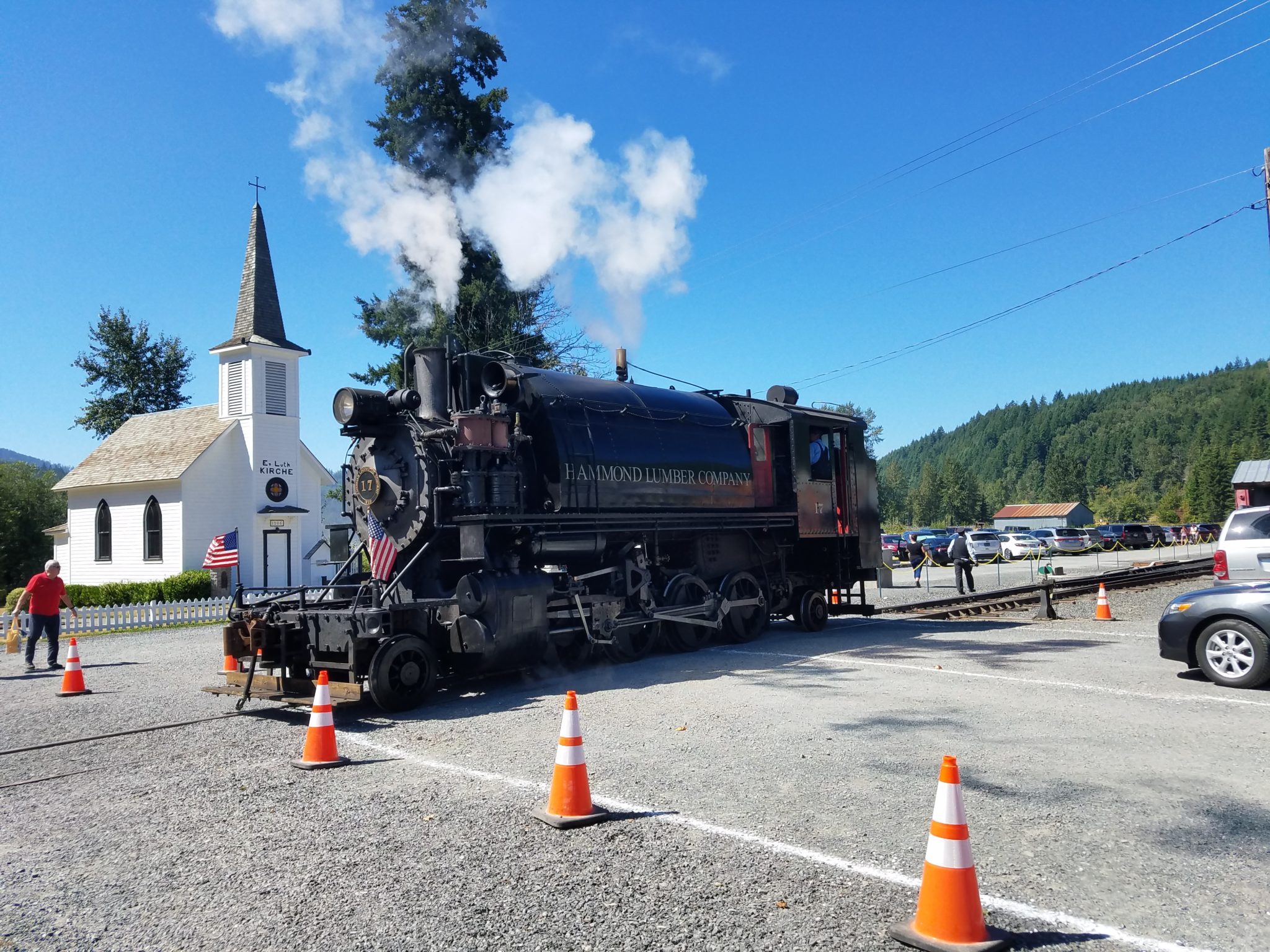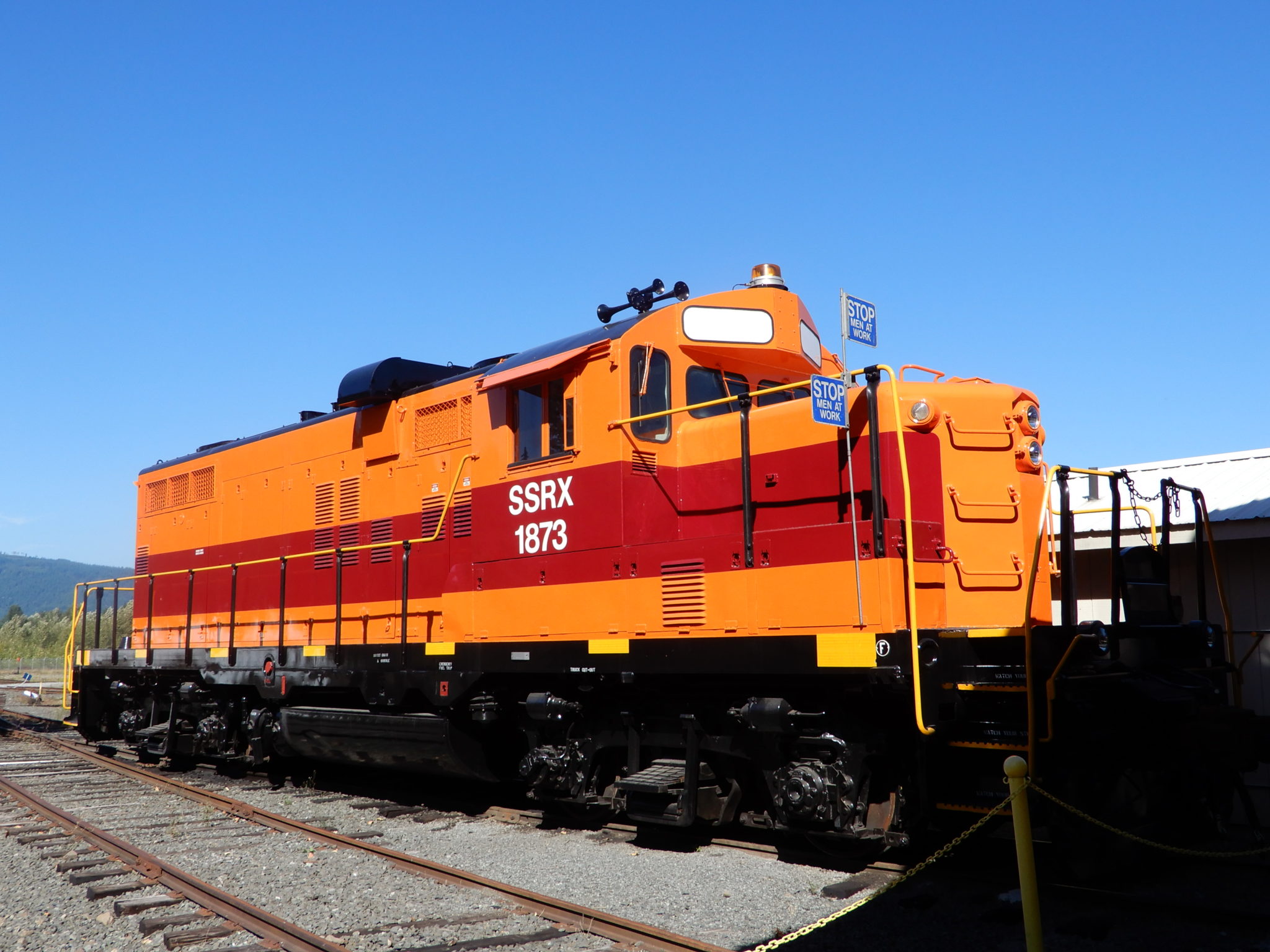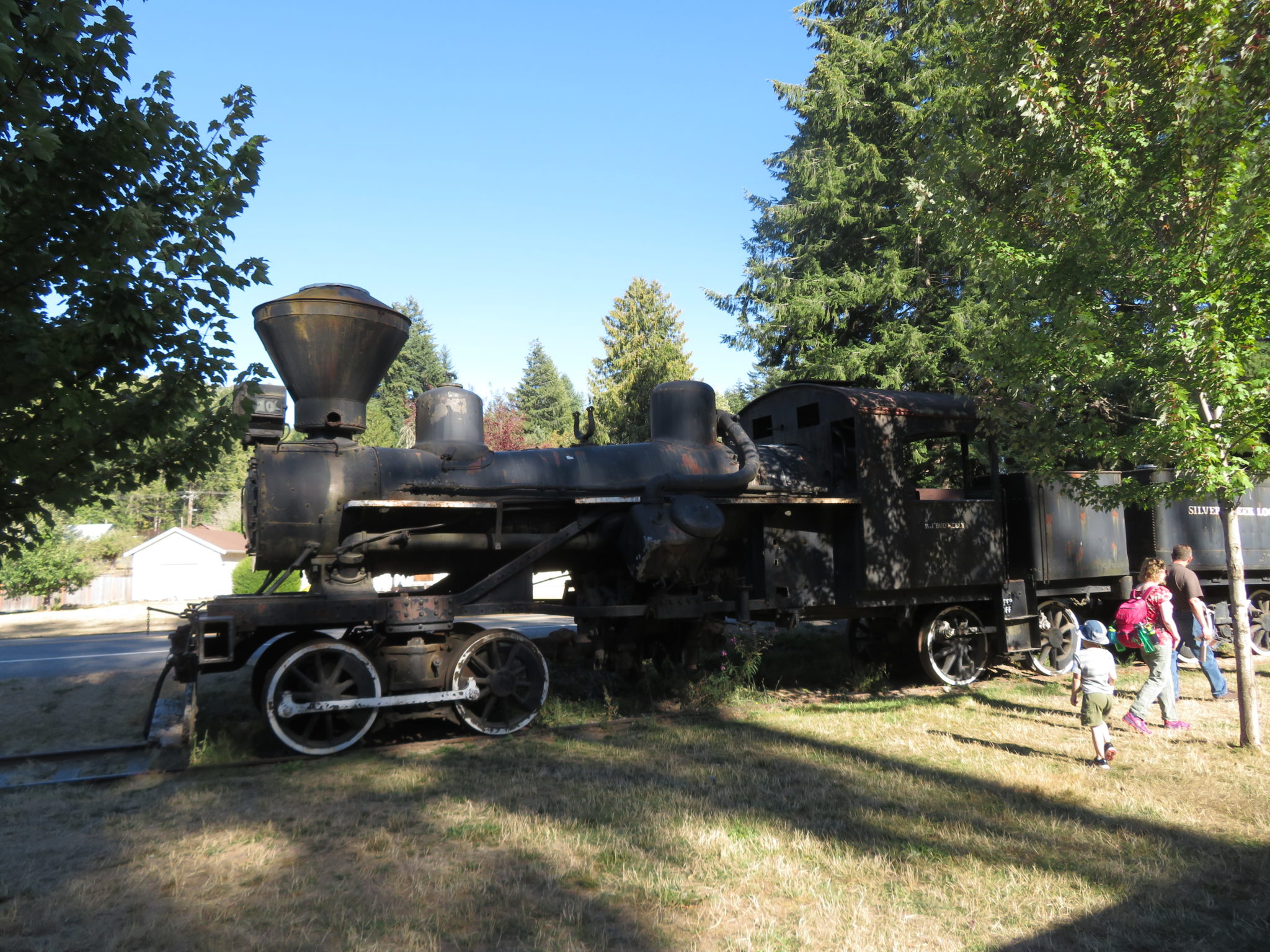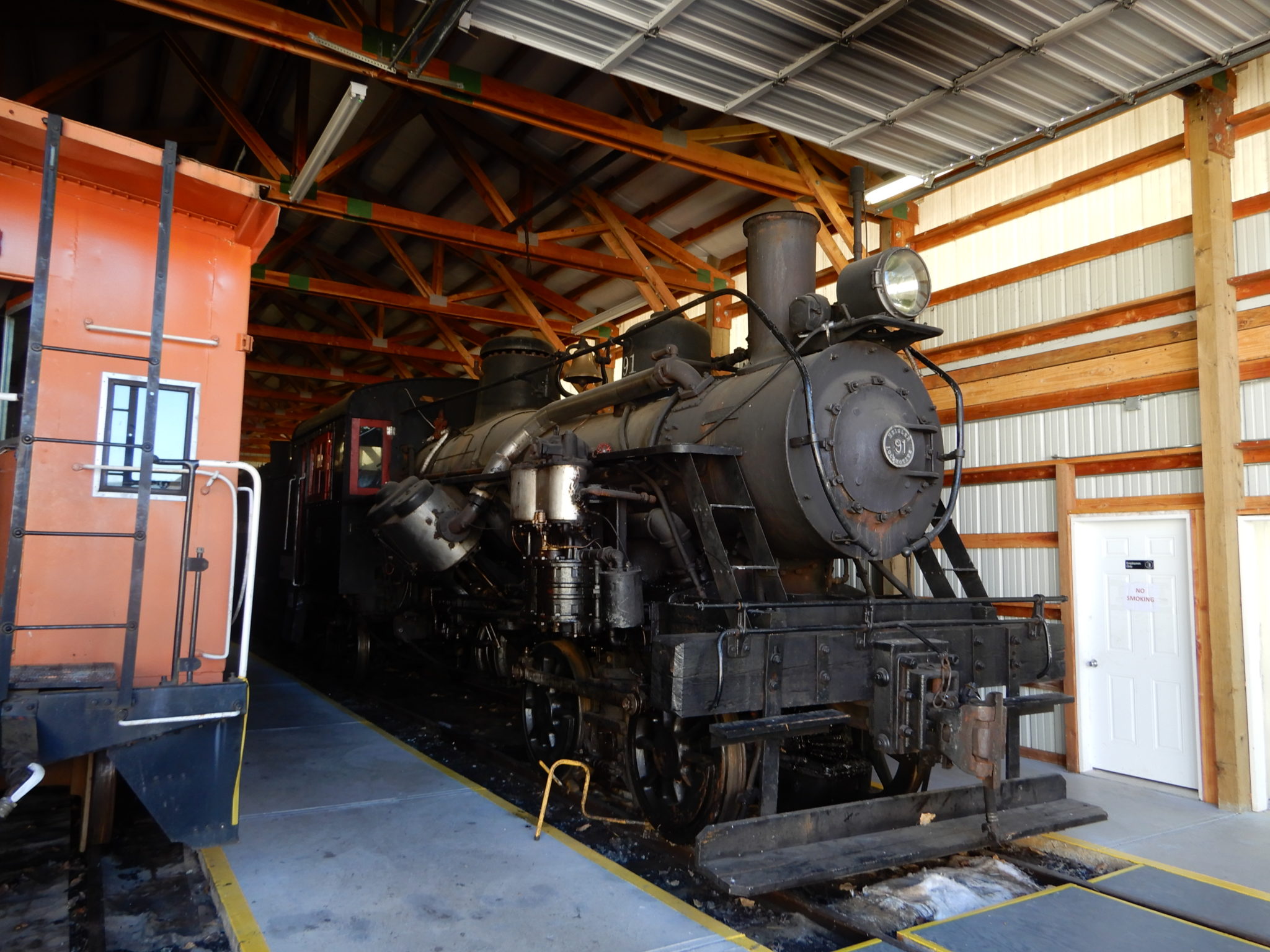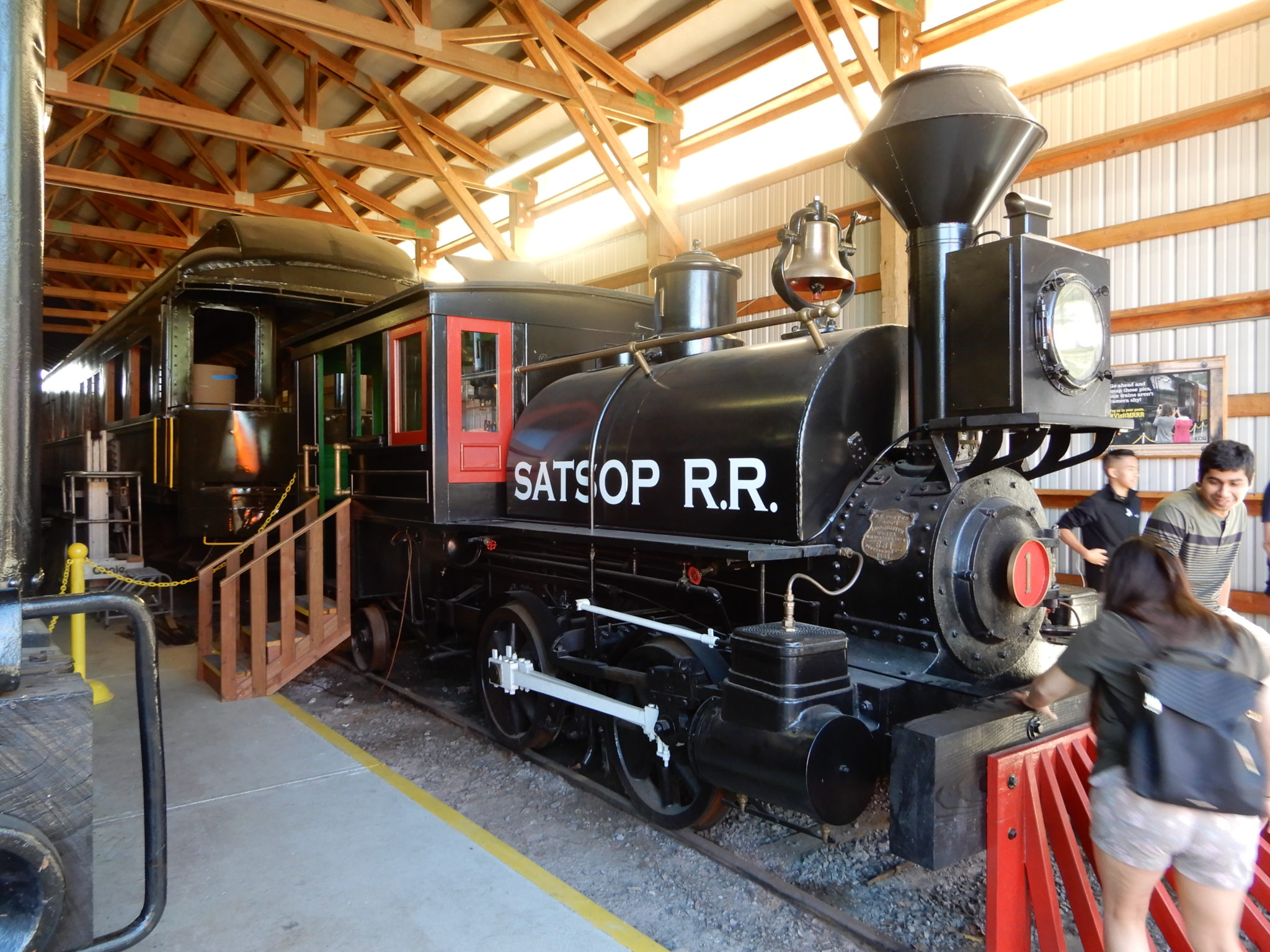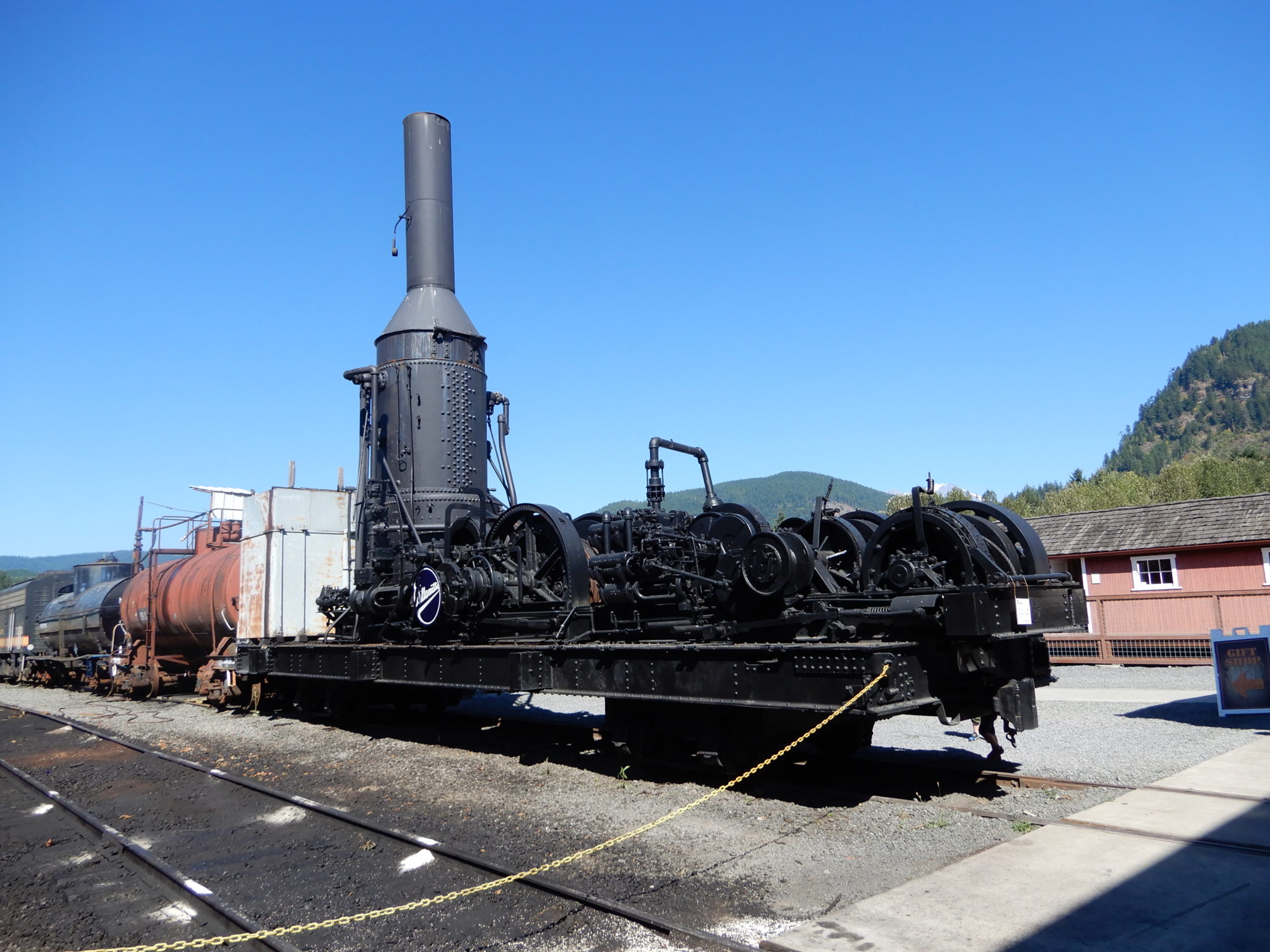 Geocaching Headquarters, Seattle, Washington
Seattle is Washington State's largest city. It is located on Puget Sound and is home to a large tech industry (Microsoft and Amazon are two companies headquartered there) and a 1962 World's Fair legacy, the futuristic Space Needle. The attraction that Dave most wanted to see was Geocaching Headquarters in the Fremont neighborhood. We were cordially greeted and invited to explore the exhibits, given a trackable Headquarters Geocoin, and encouraged to take pictures. We left trackables that we had collected on our travels and completed a geotour of the surrounding neighborhood. Lots of fun!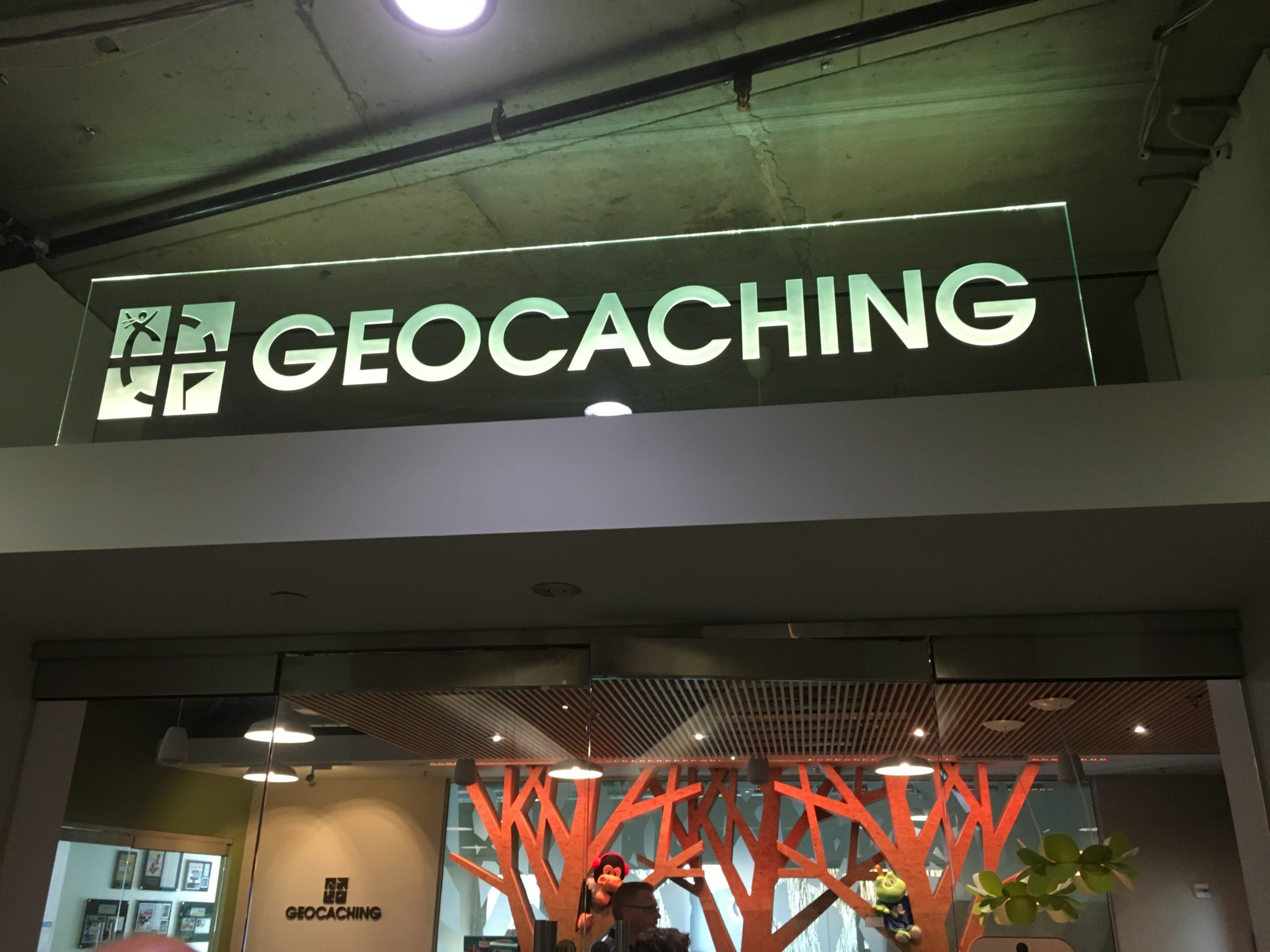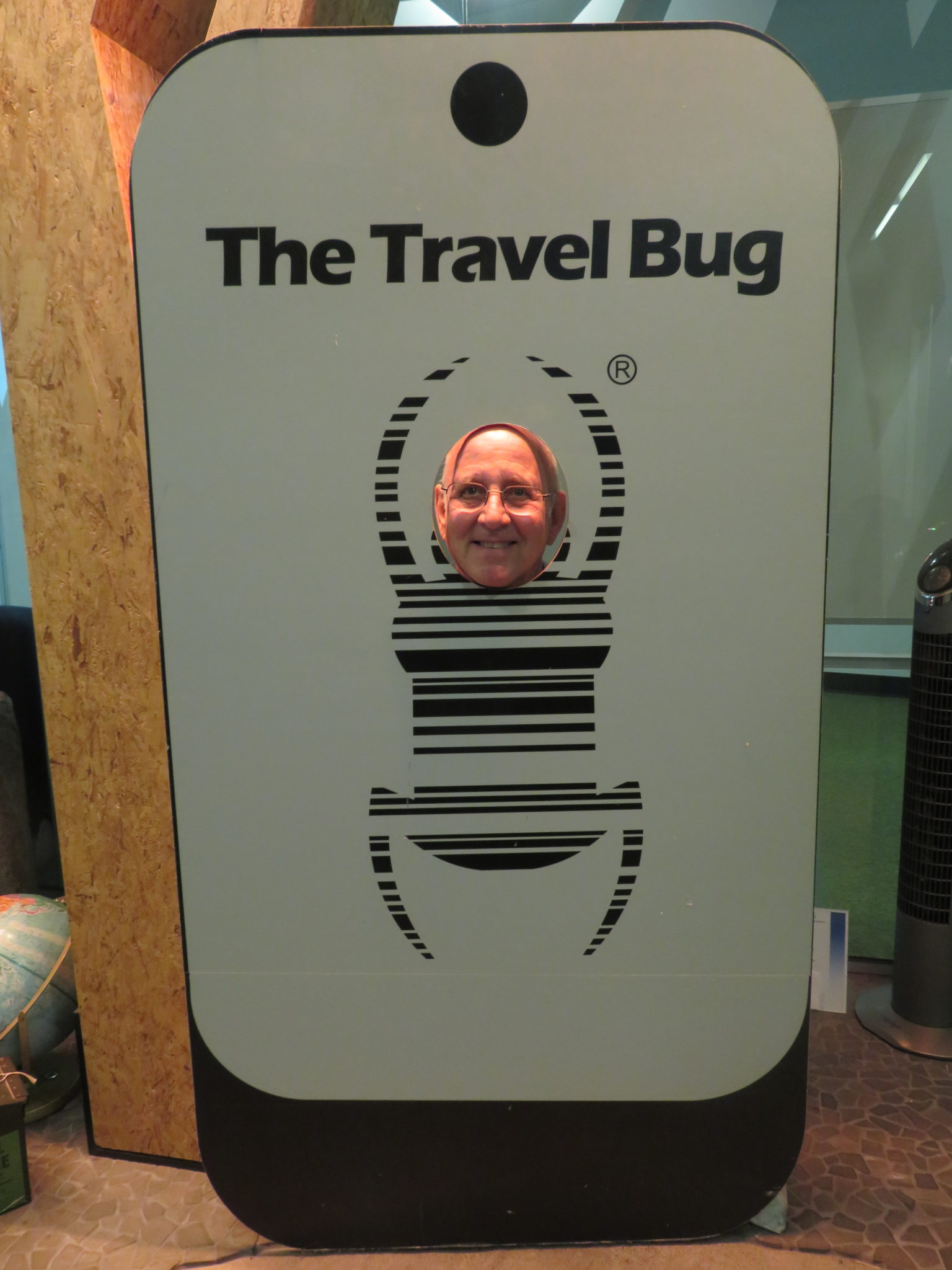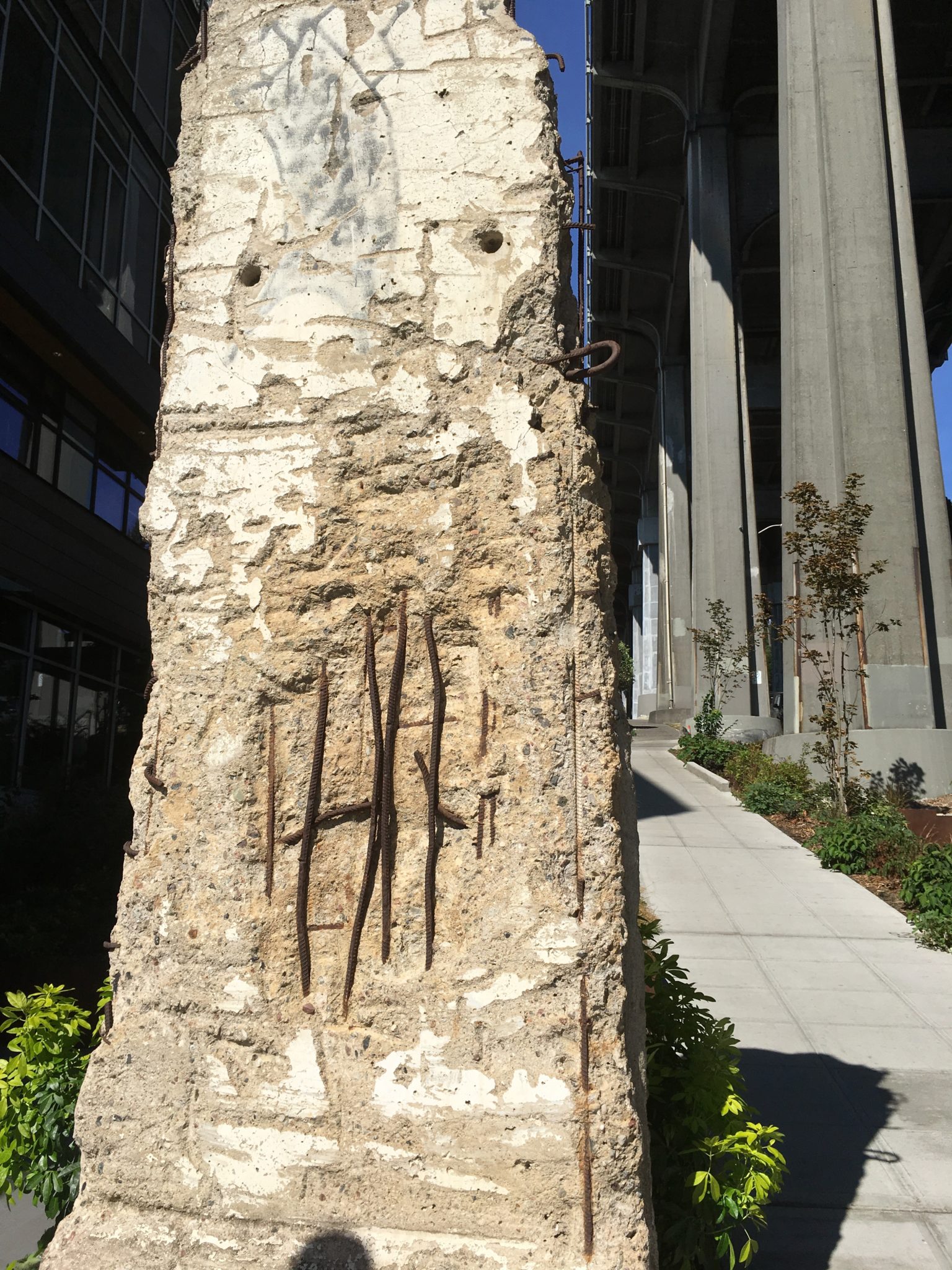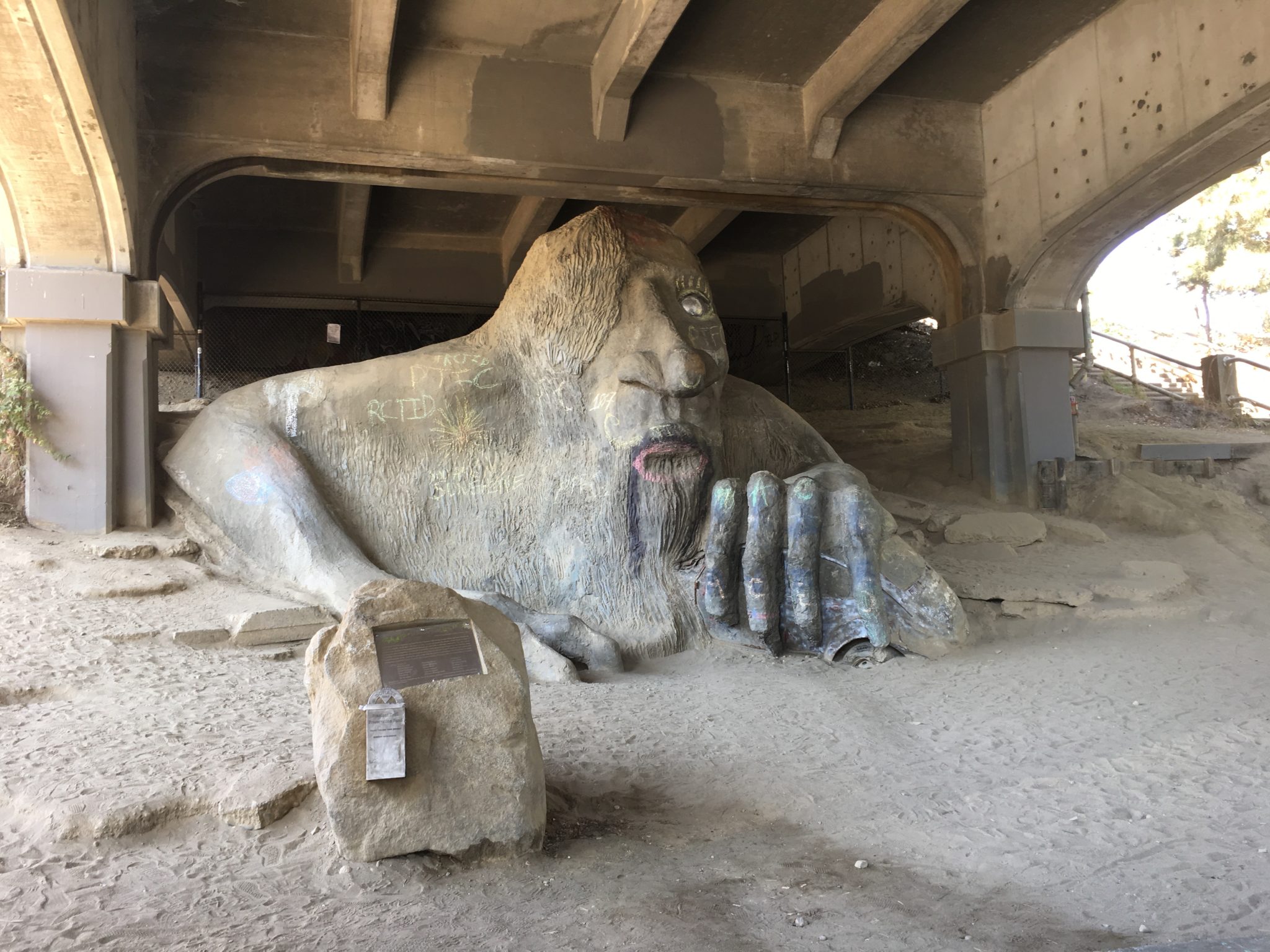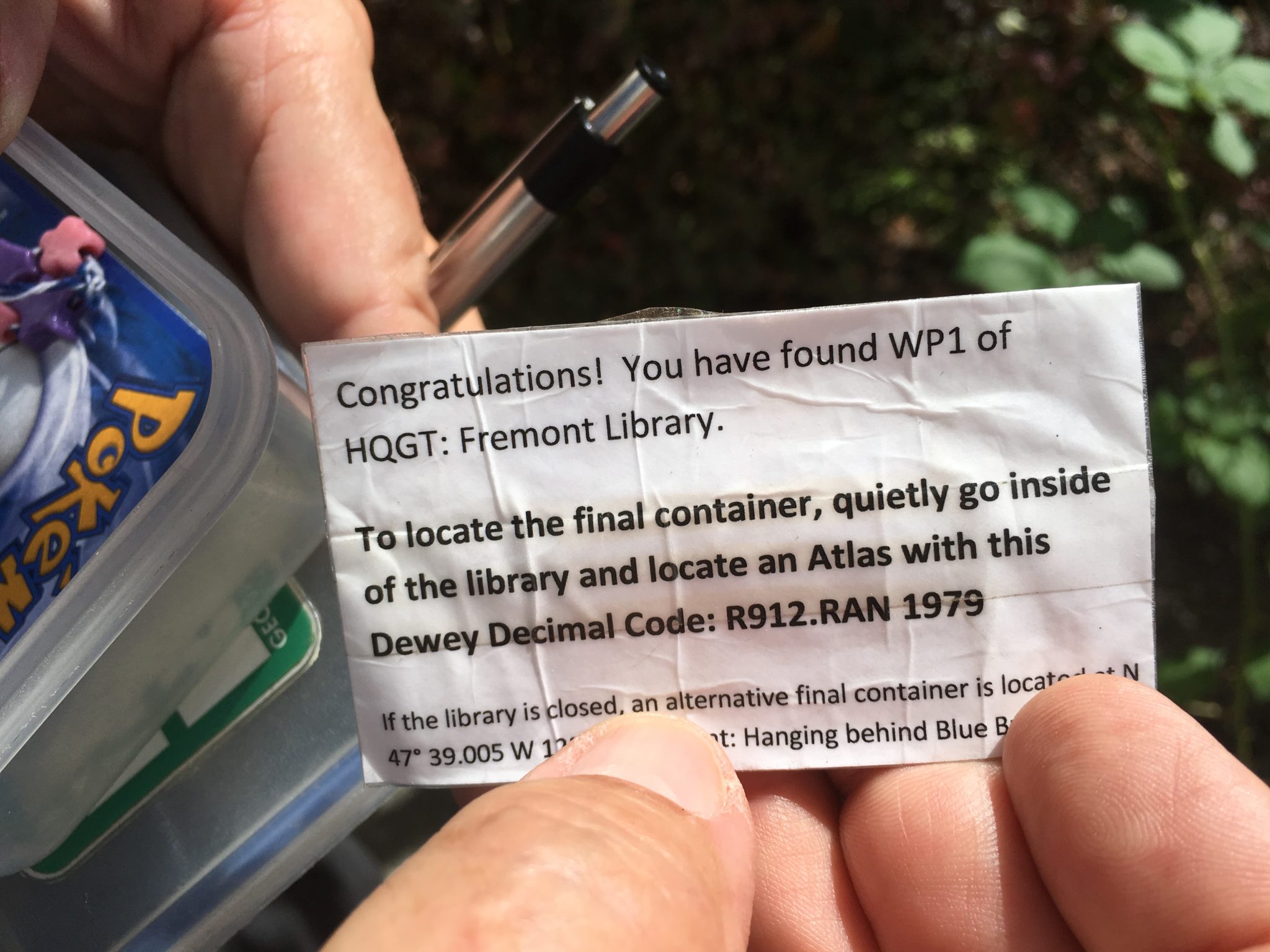 Olympia, Washington – The State Capital
Olympia became the capital city of the Washington Territory in 1853, and the city's founder Edmund Sylvester donated 12 acres of land to the legislature for the building of a capitol. Construction began but poor economic conditions halted construction with only the foundation completed. The legislature met in a variety of buildings and locations until planning, funding, and construction of a new capitol was completed in 1928, 75 years later. The capitol has a campus of buildings including the legislative building for legislative and executive offices, the Temple of Justice for the Washington Supreme Court, buildings for several state agencies, and the Governor's Mansion. Doric and Corinthian columns decorate the interior and exterior and the lamps and decorative fixtures were designed and built by Louis Comfort Tiffany. The 10,000-pound chandelier above the rotunda is 25 feet tall and could fit a Volkswagen in it. The State Seal featured throughout the building and on the state flag was designed by an Olympia jeweler by making two circles and putting a U.S. two-cent stamp of George Washington in the middle.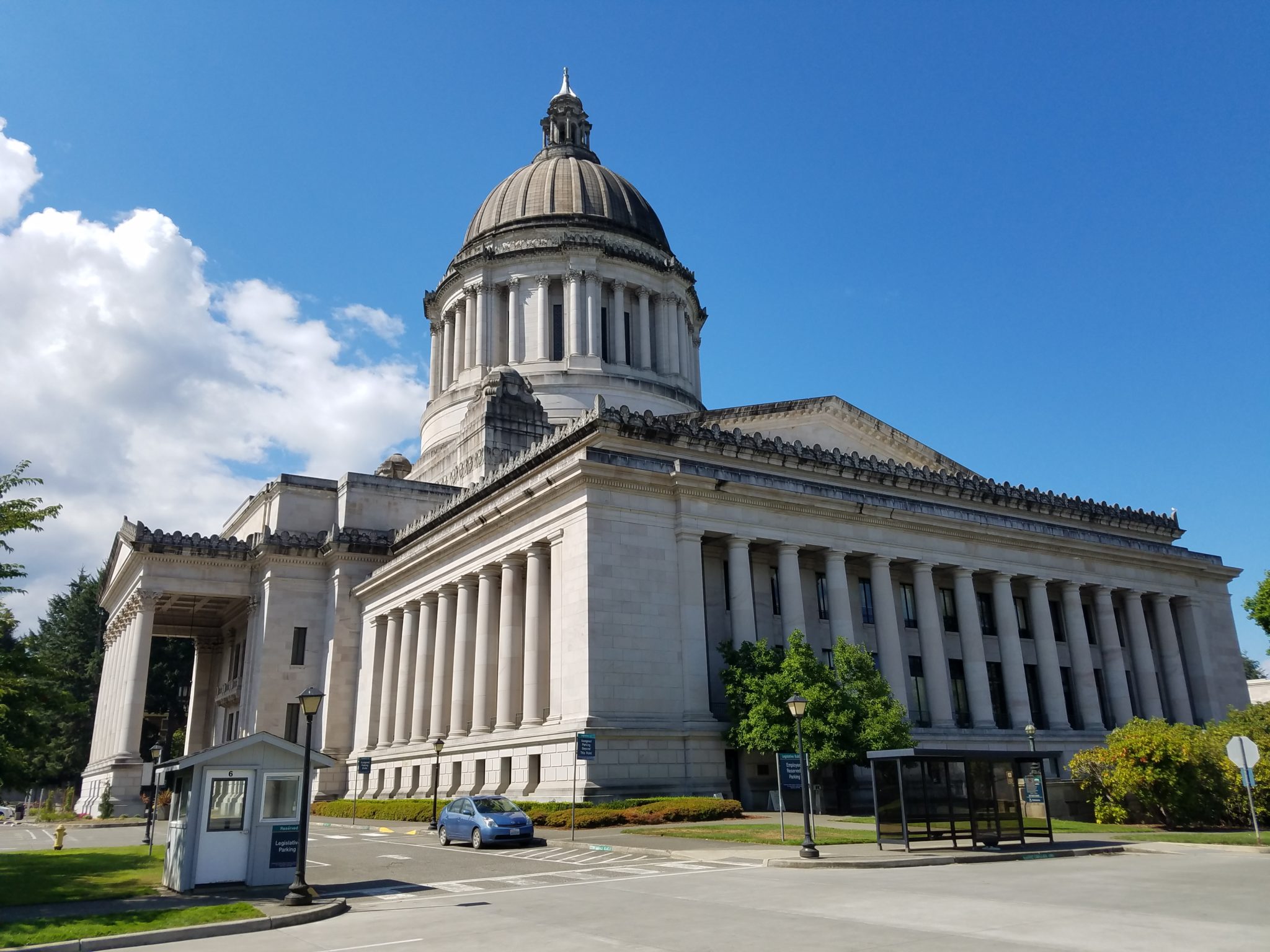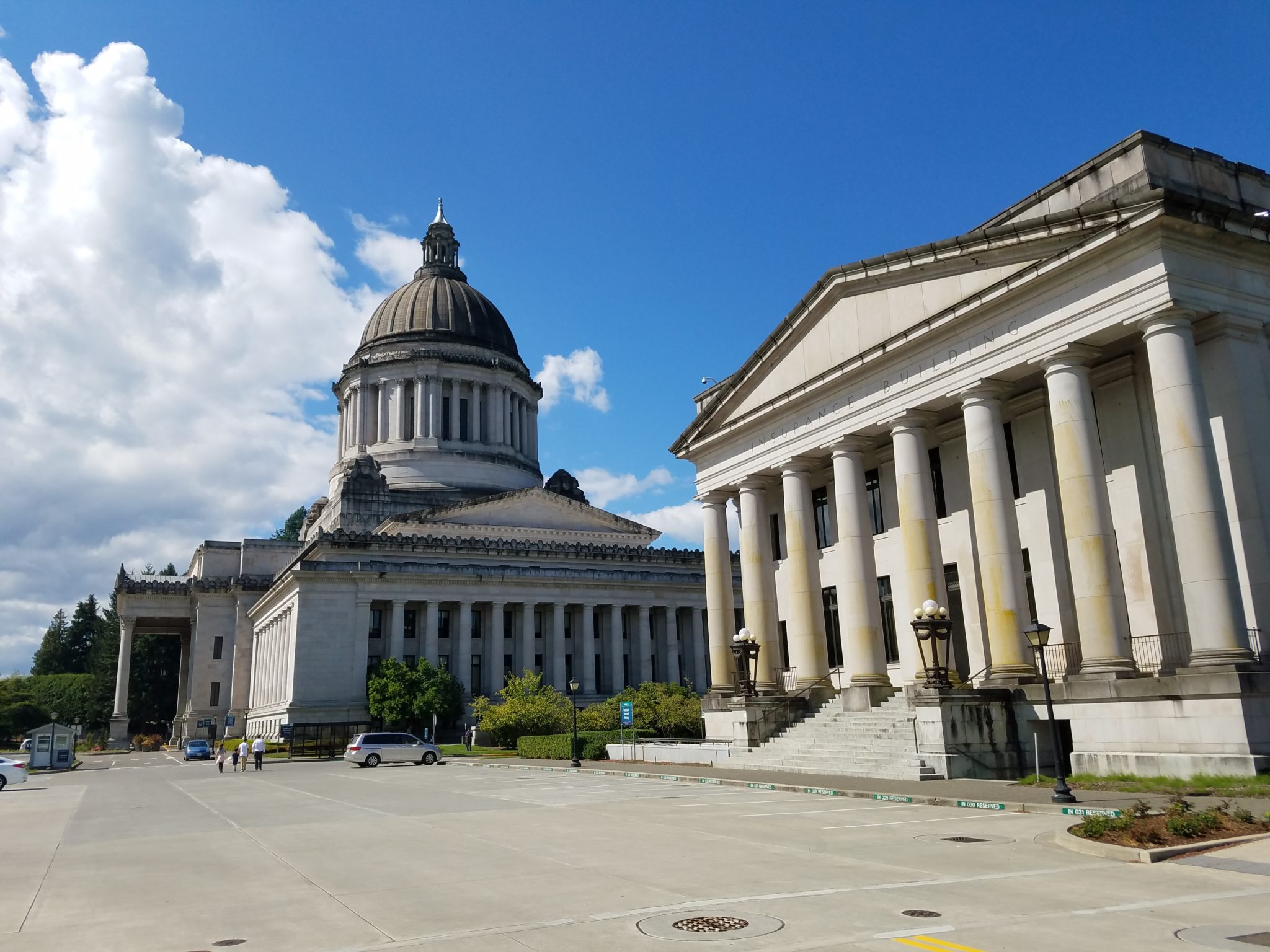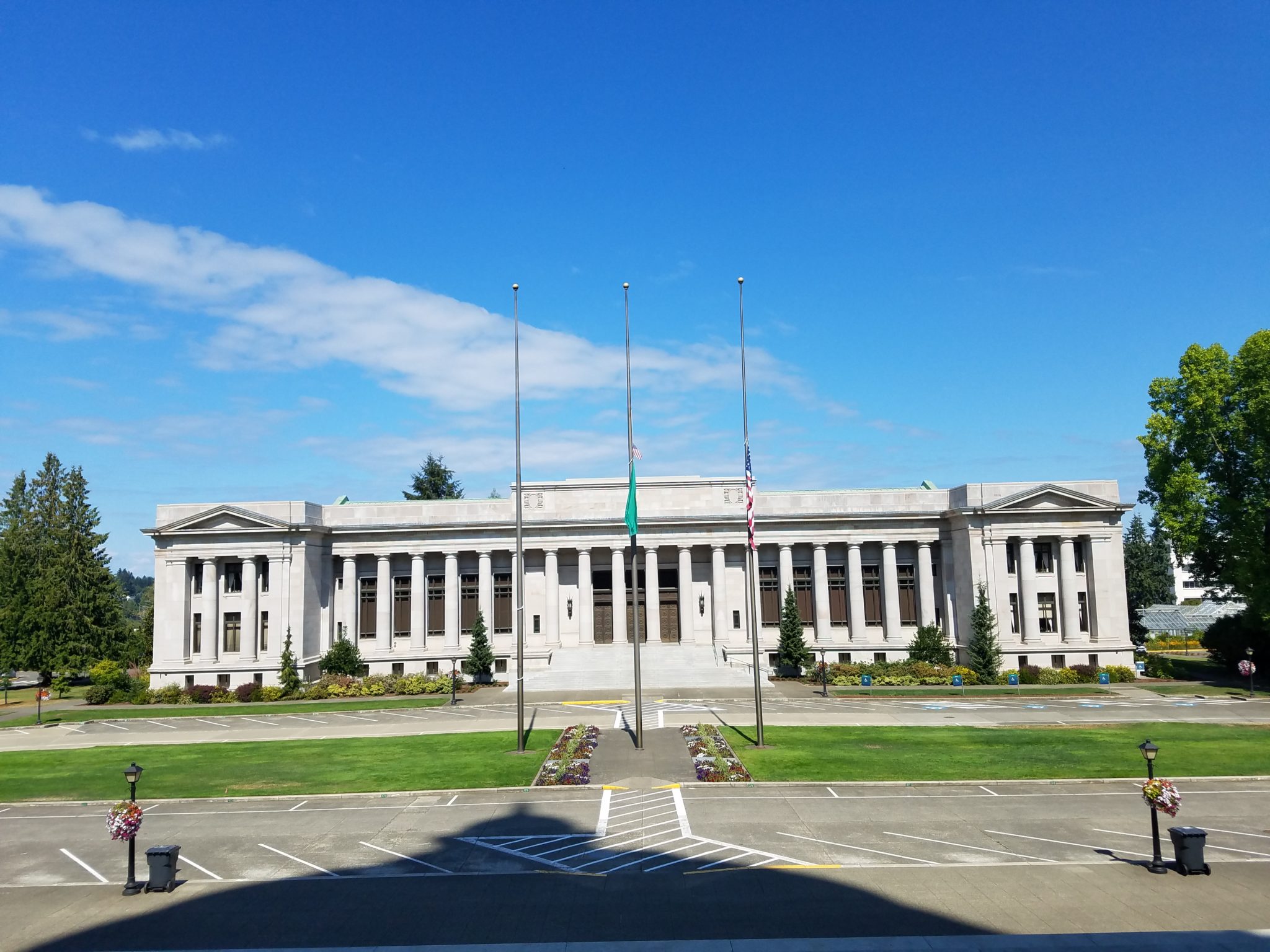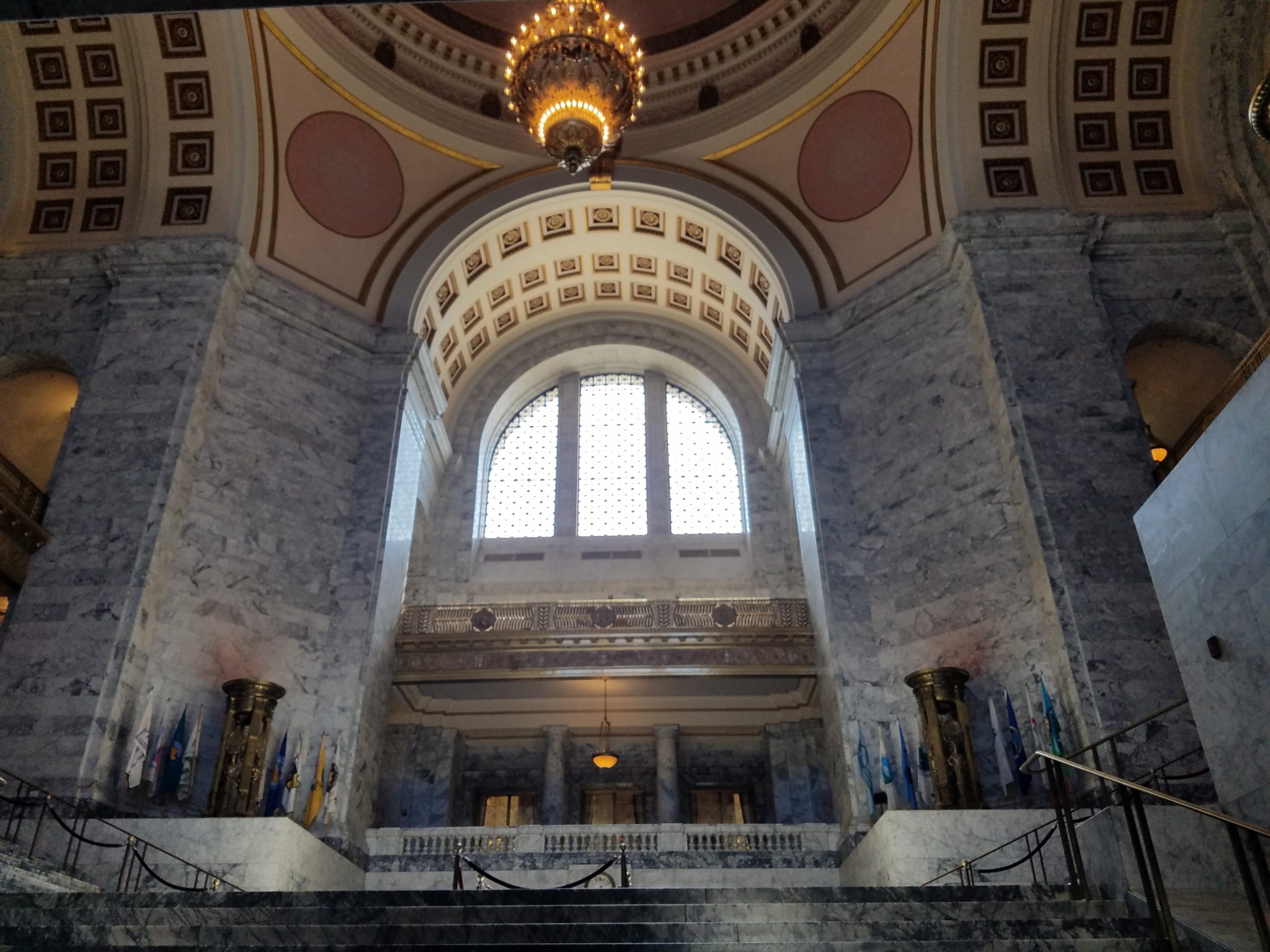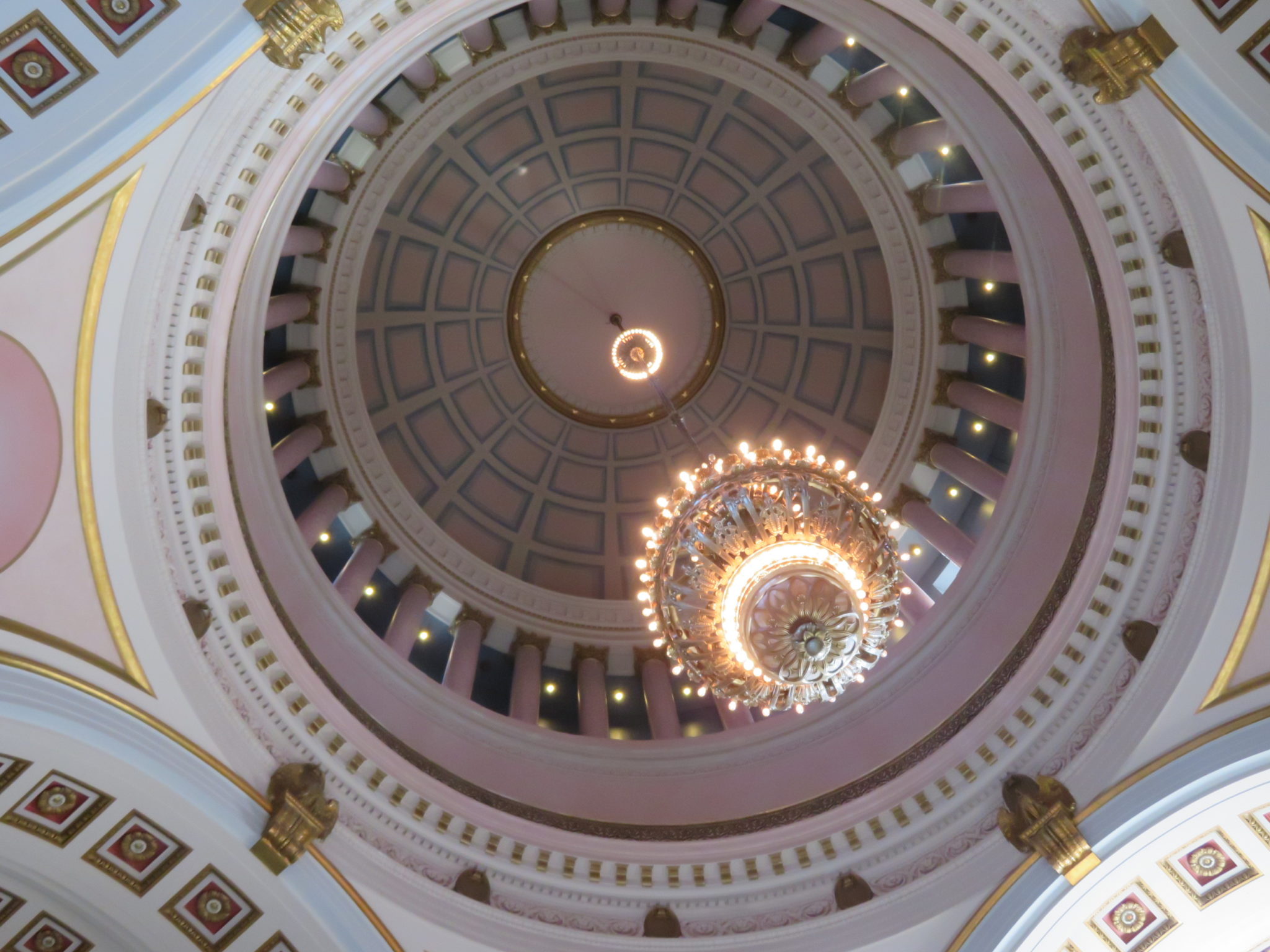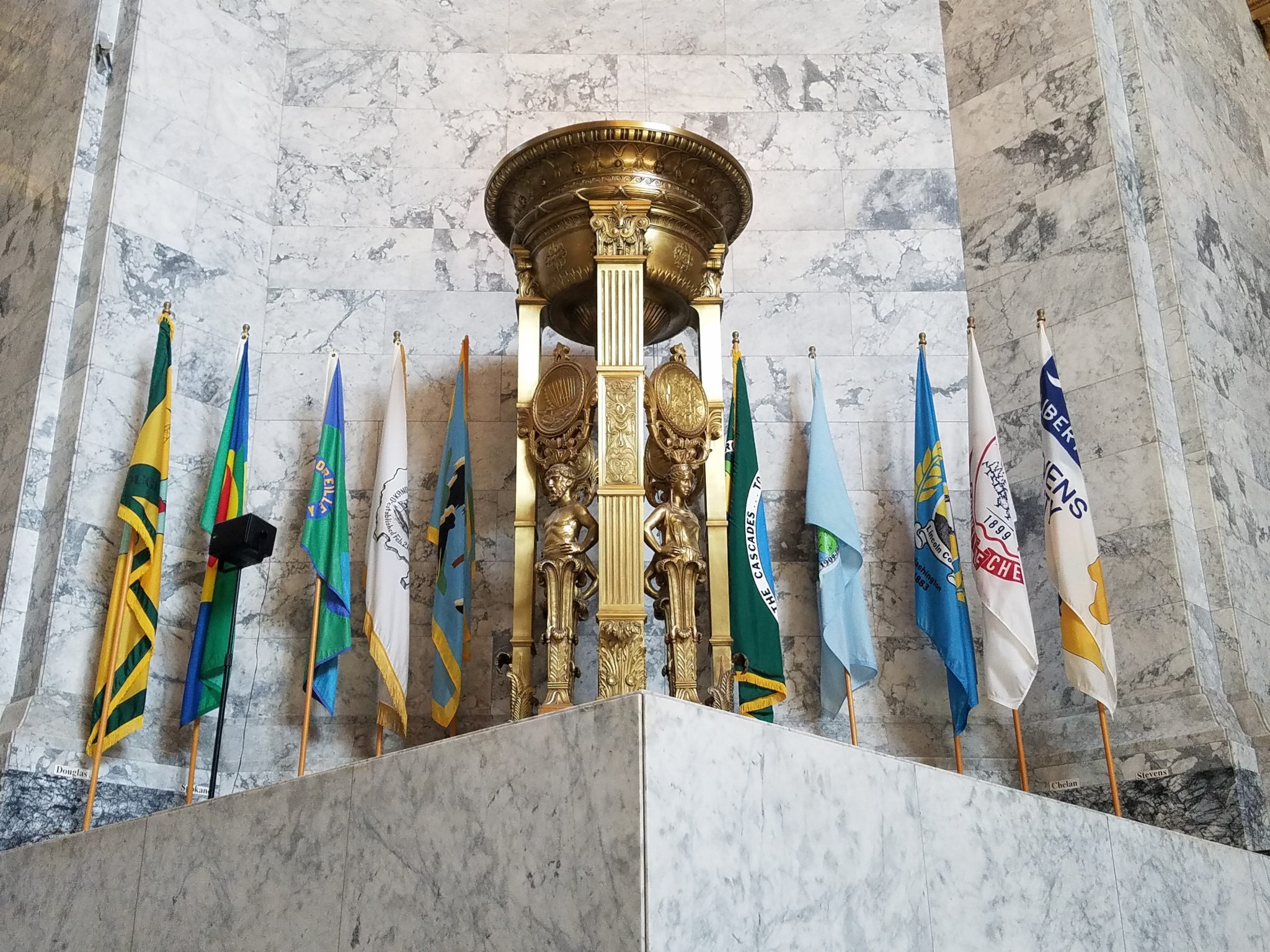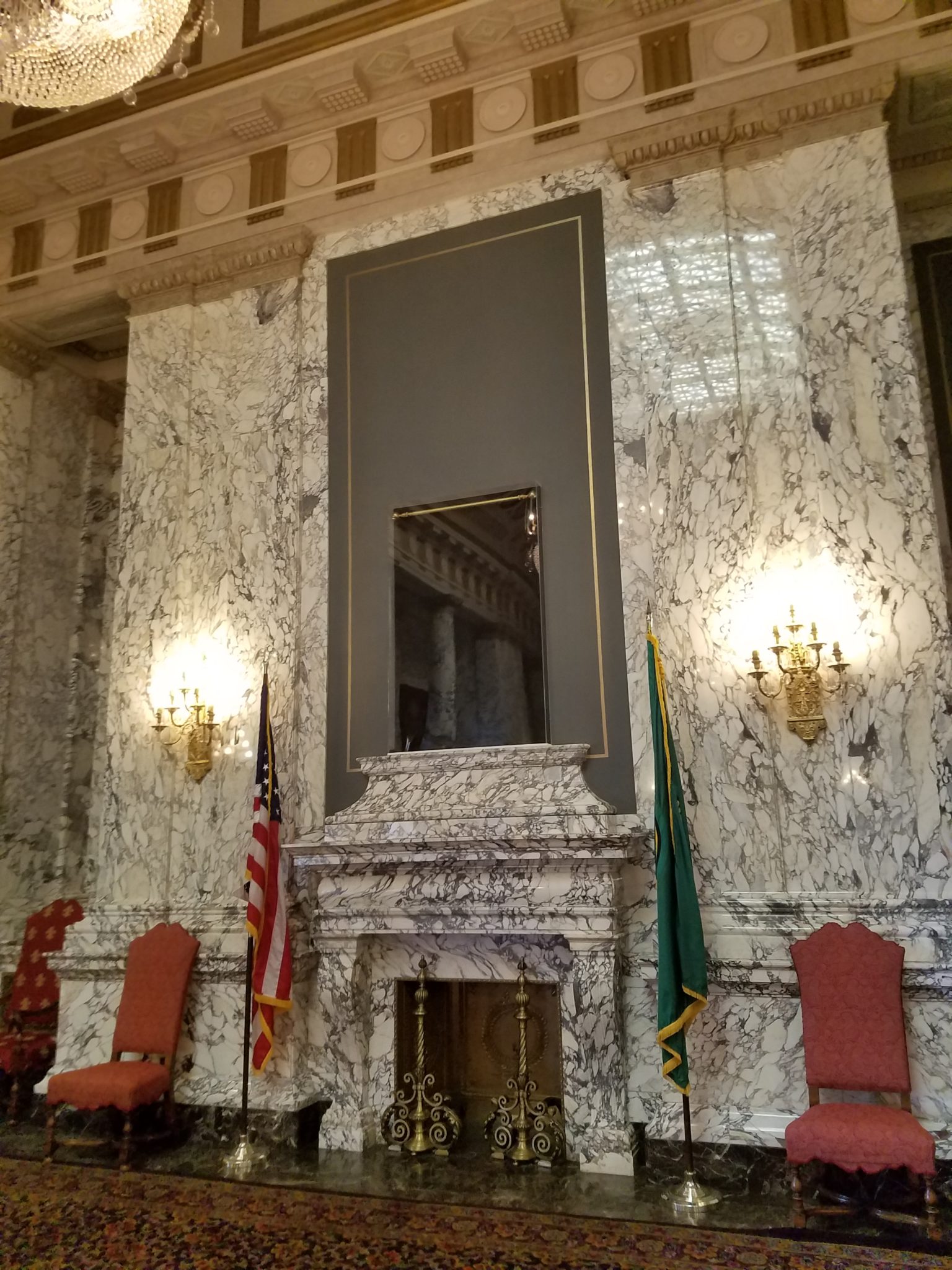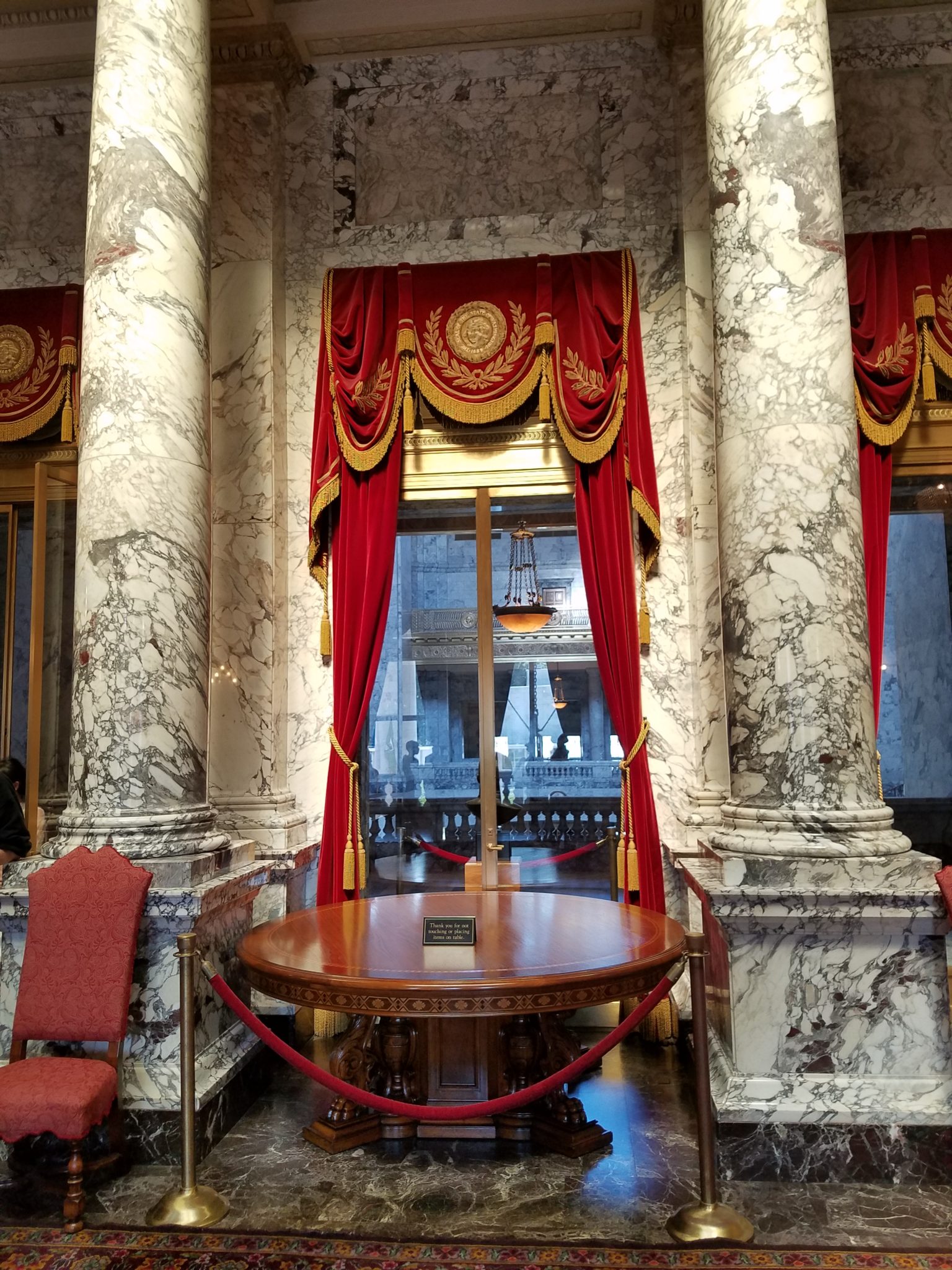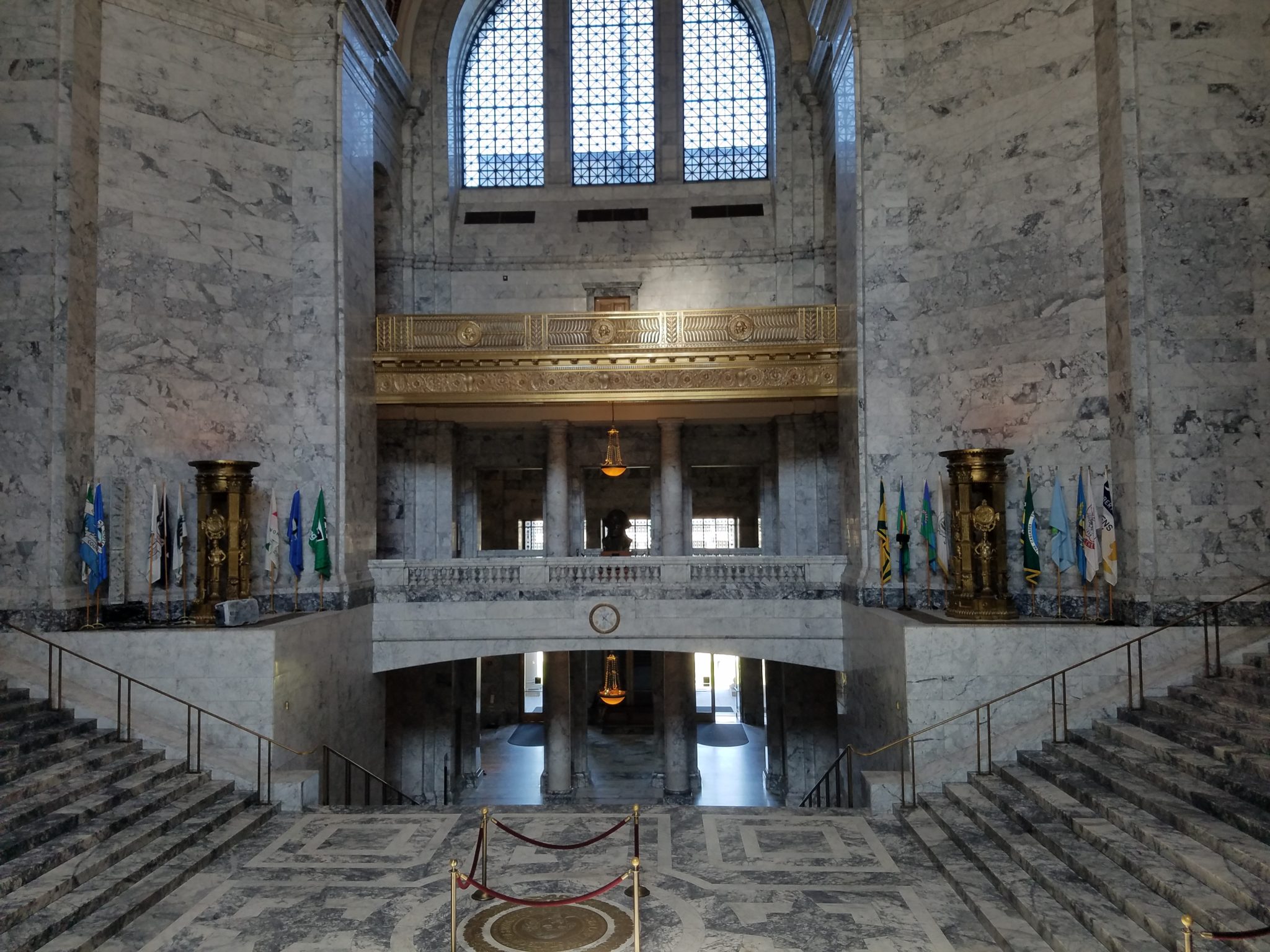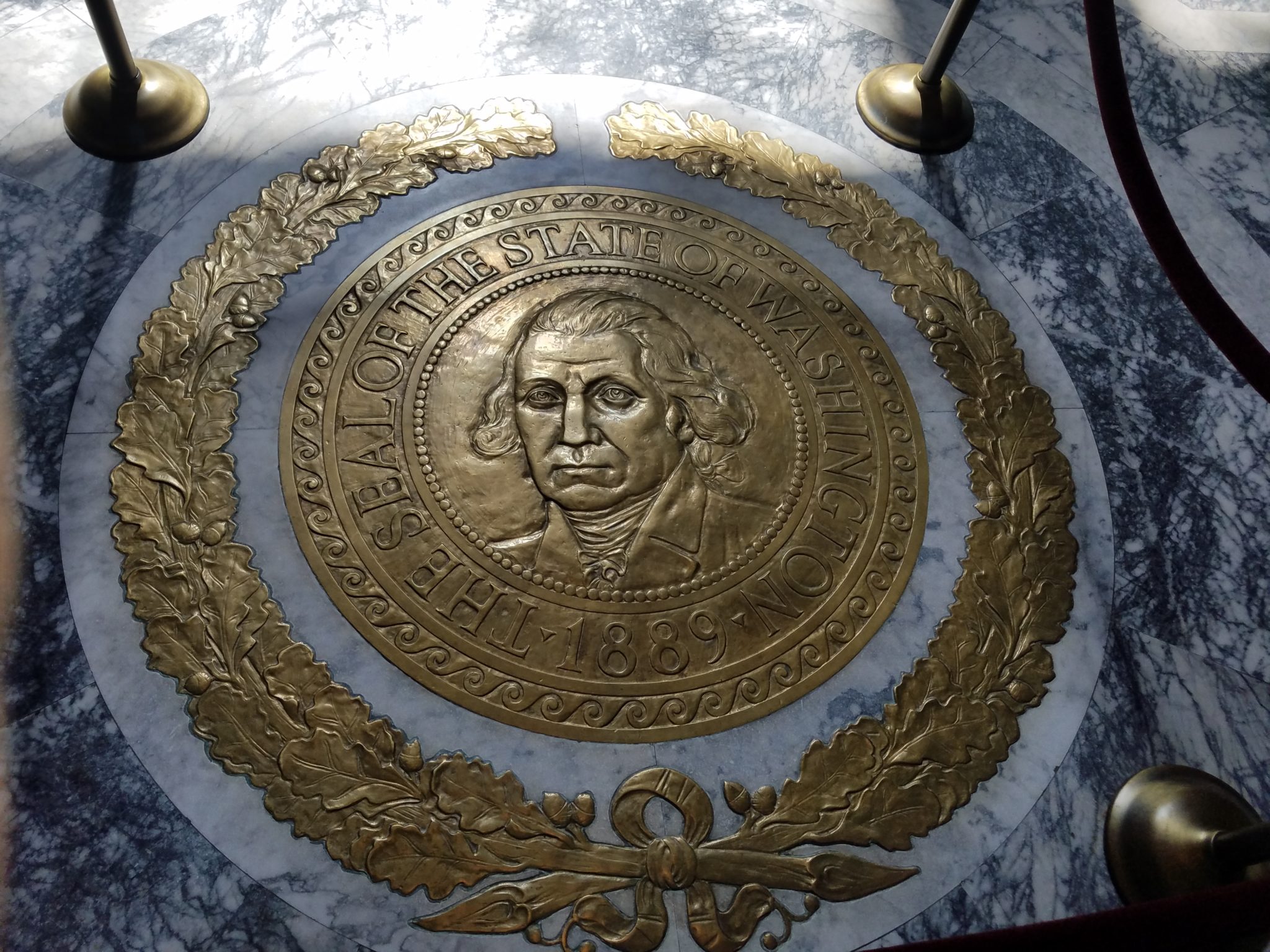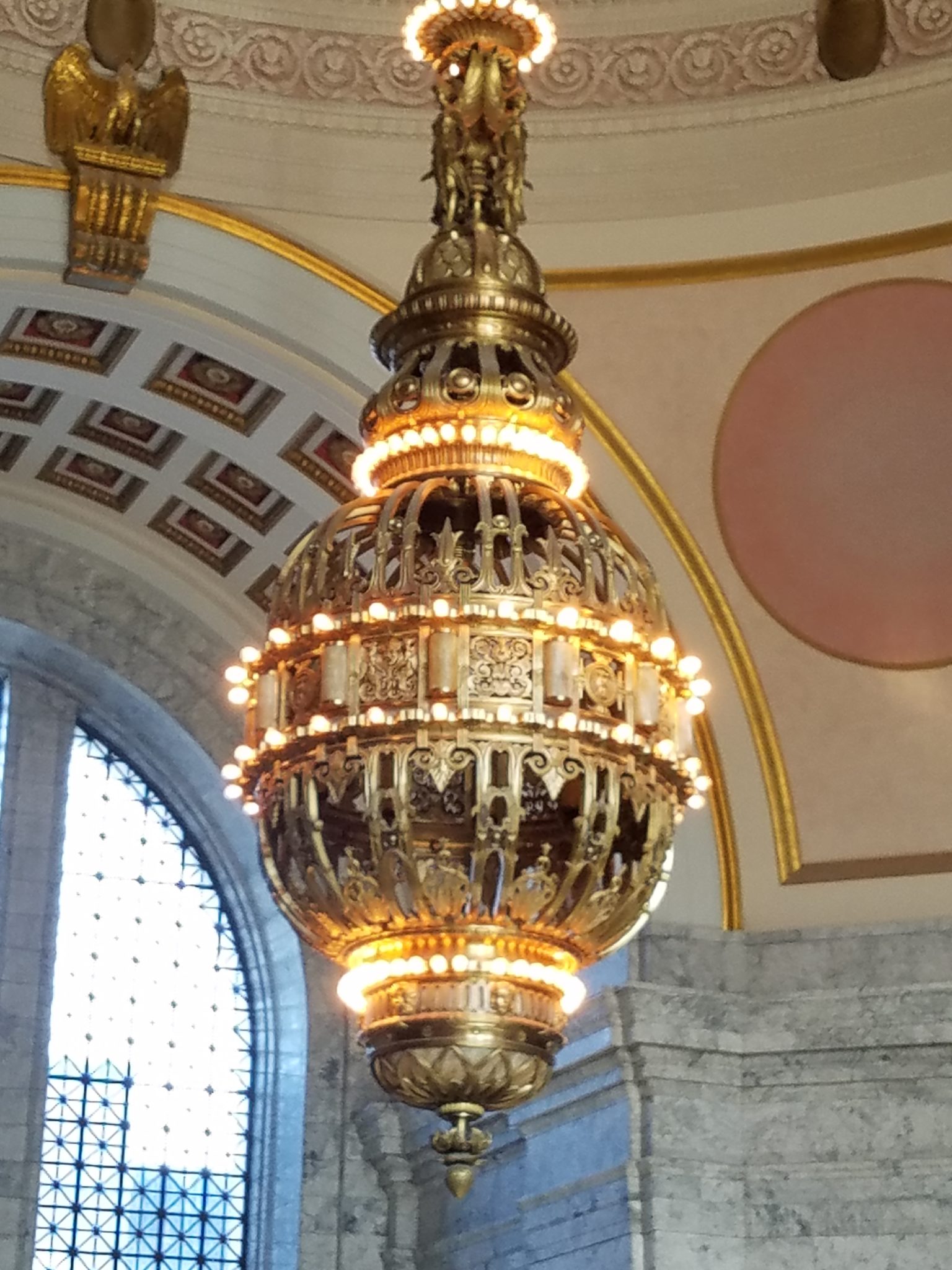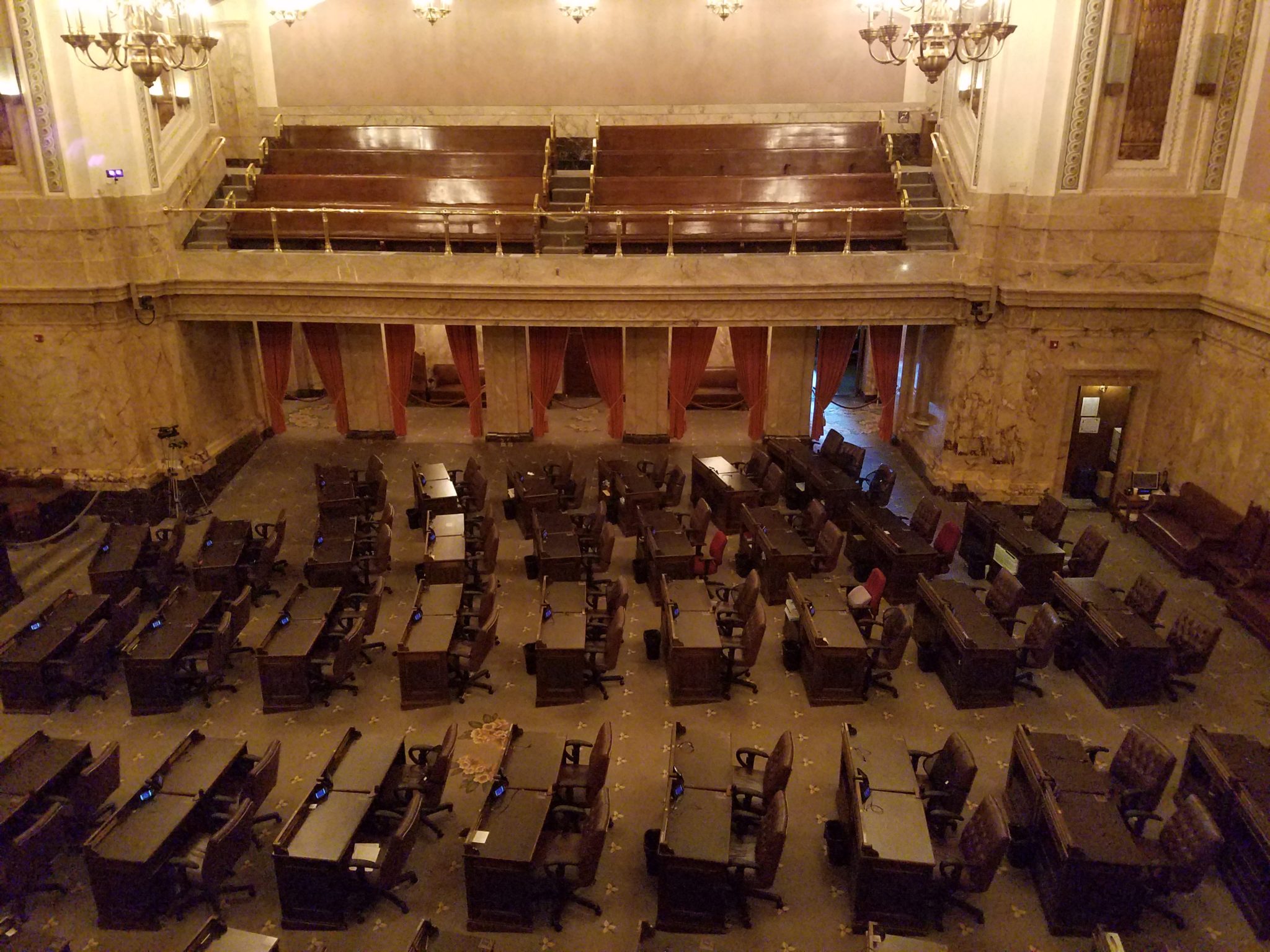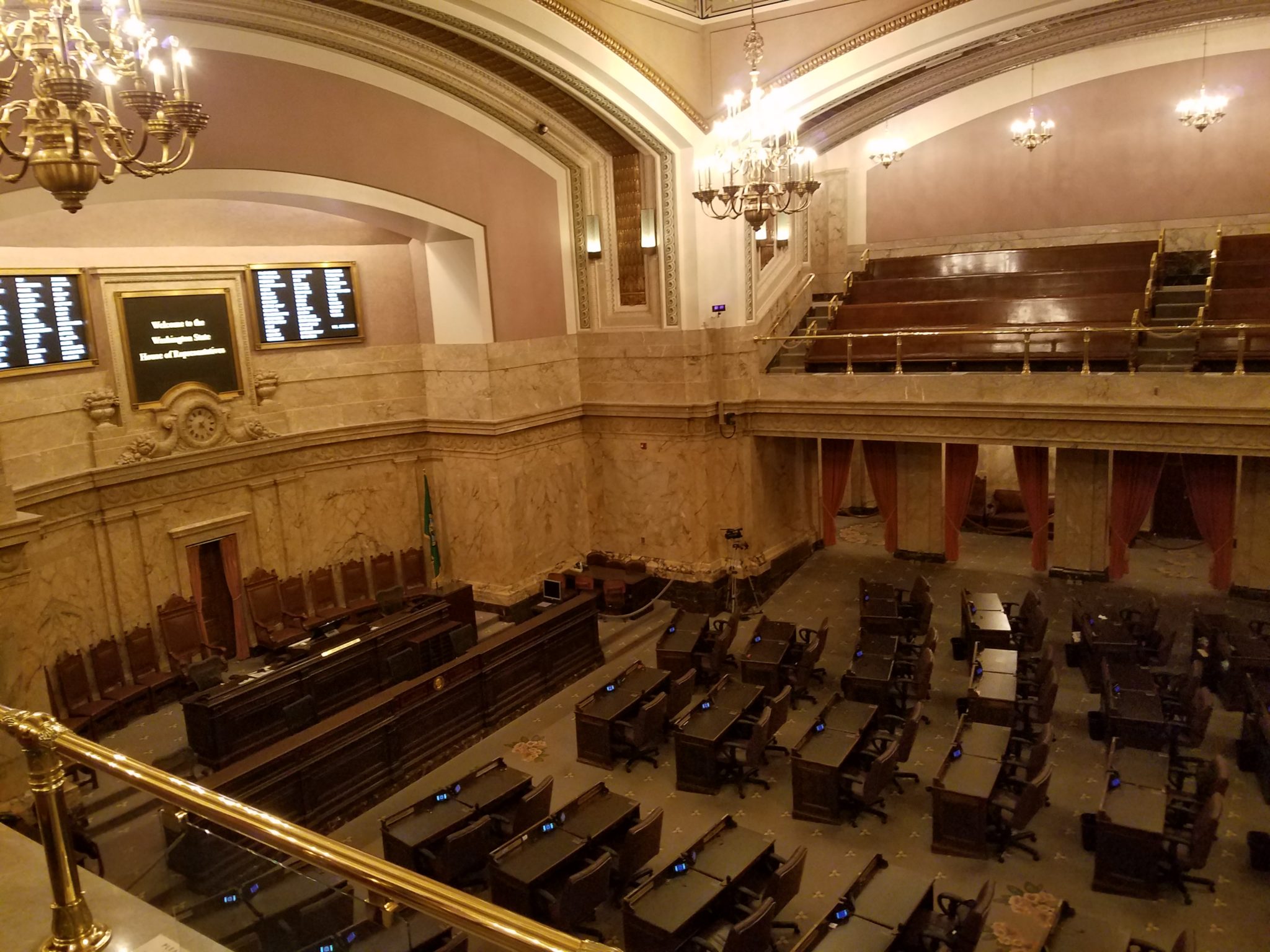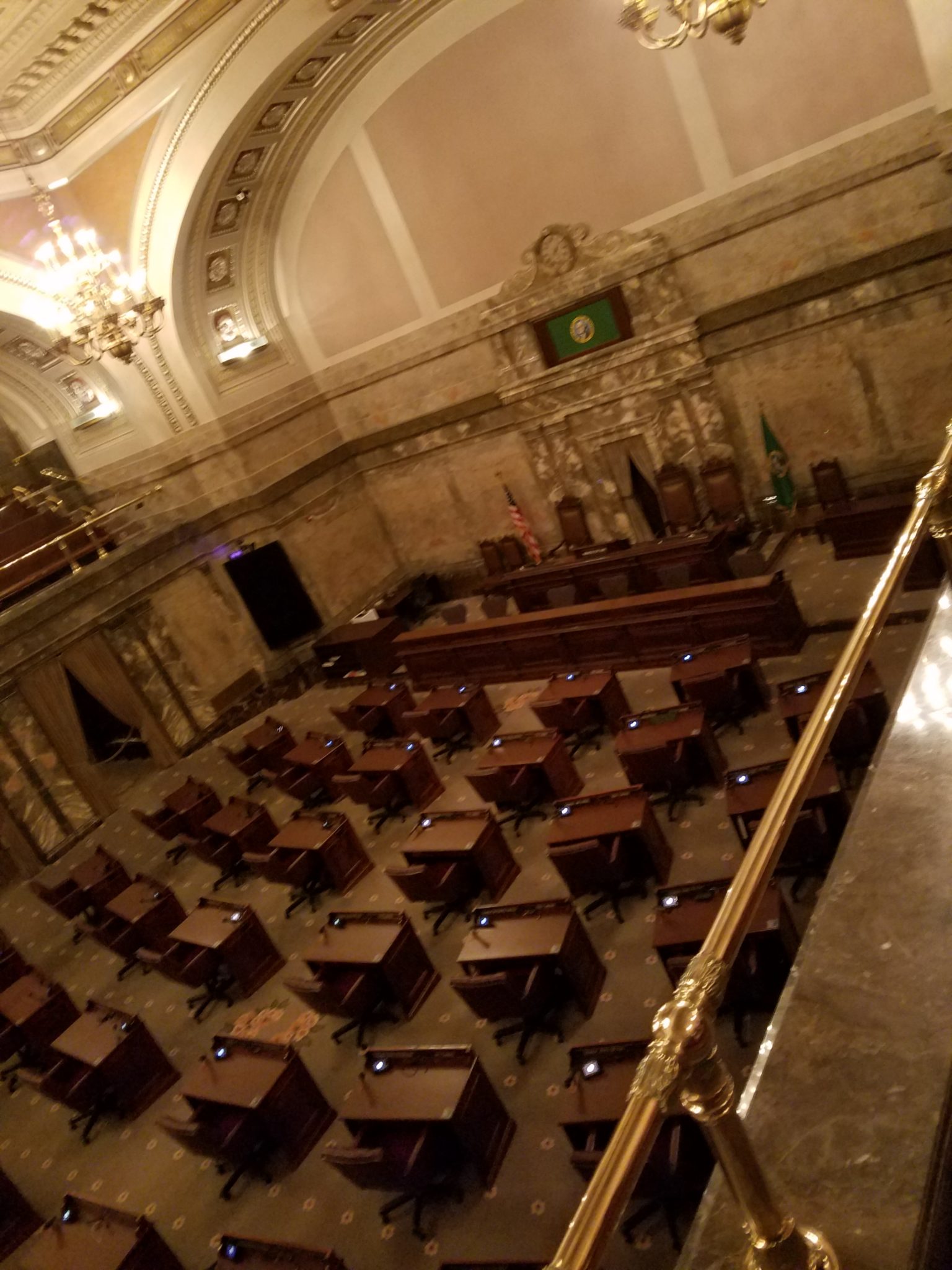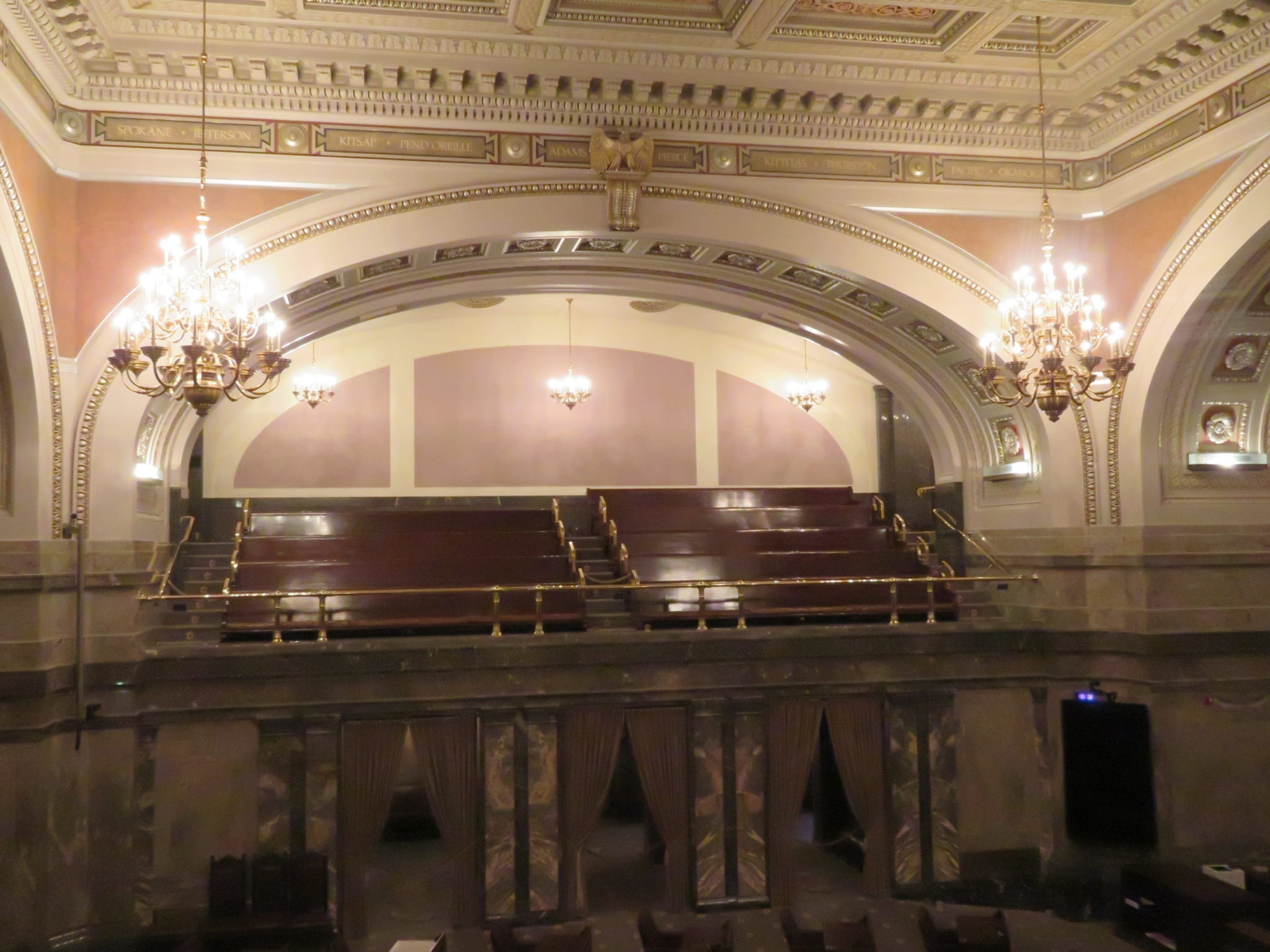 Mt. Rainier National Park
Mount Rainier National Park, established in 1899, is a 369 square mile state reserve surrounding glacier-capped 14,410 foot Mount Rainier. The mountain is a large active stratovolcano 60 miles south east of Seattle. We had a beautiful clear day of driving, hiking, and sightseeing.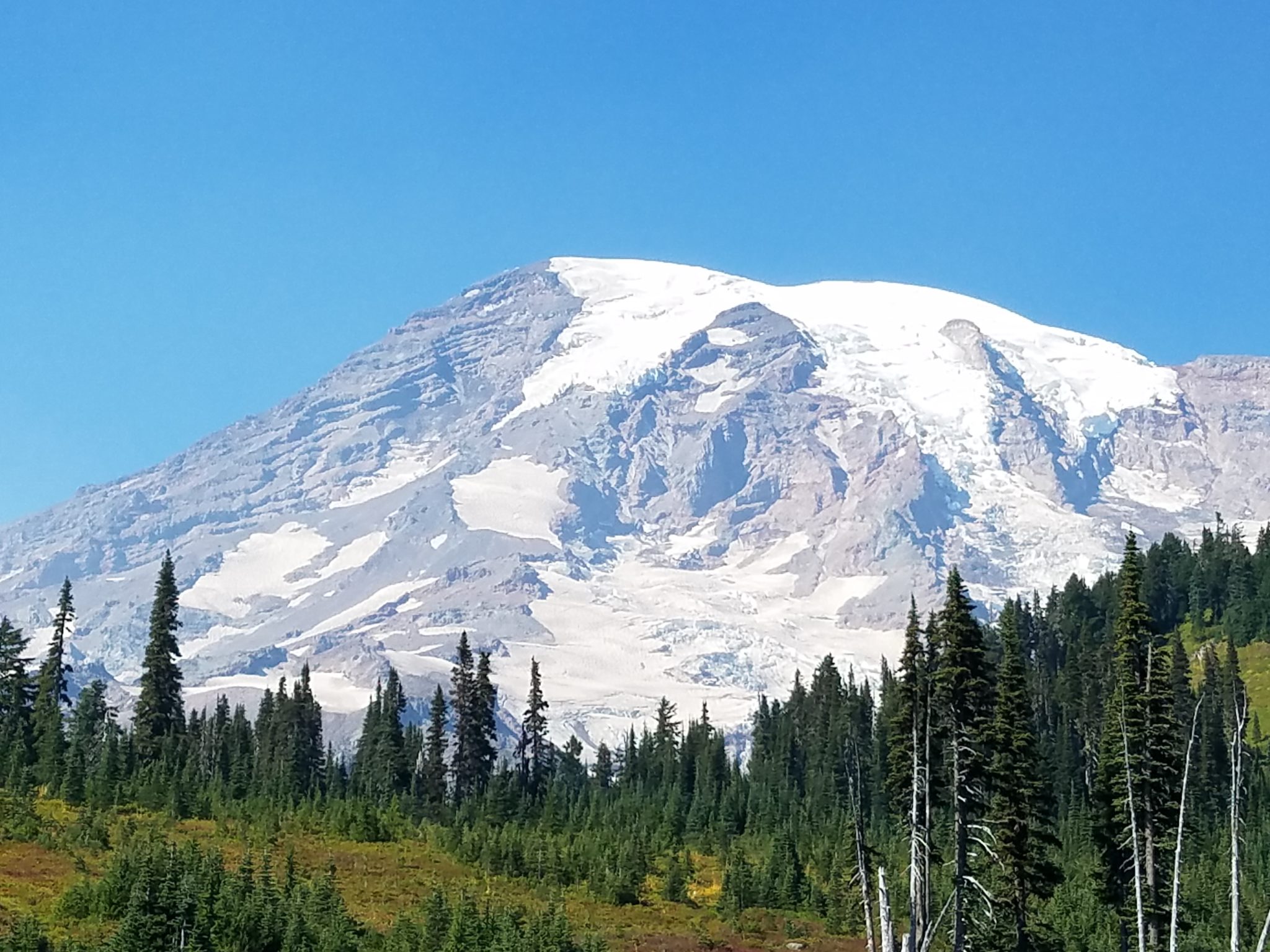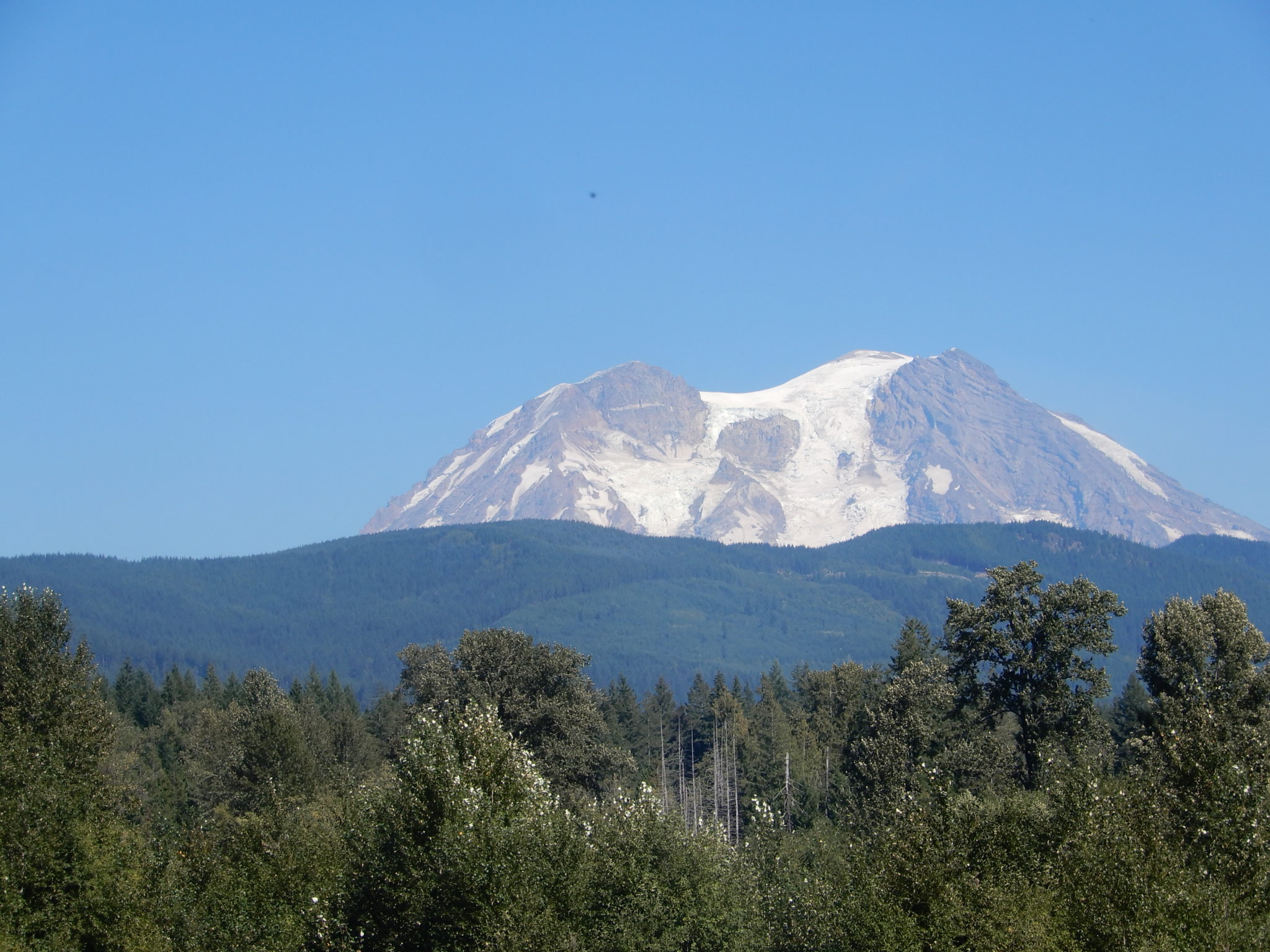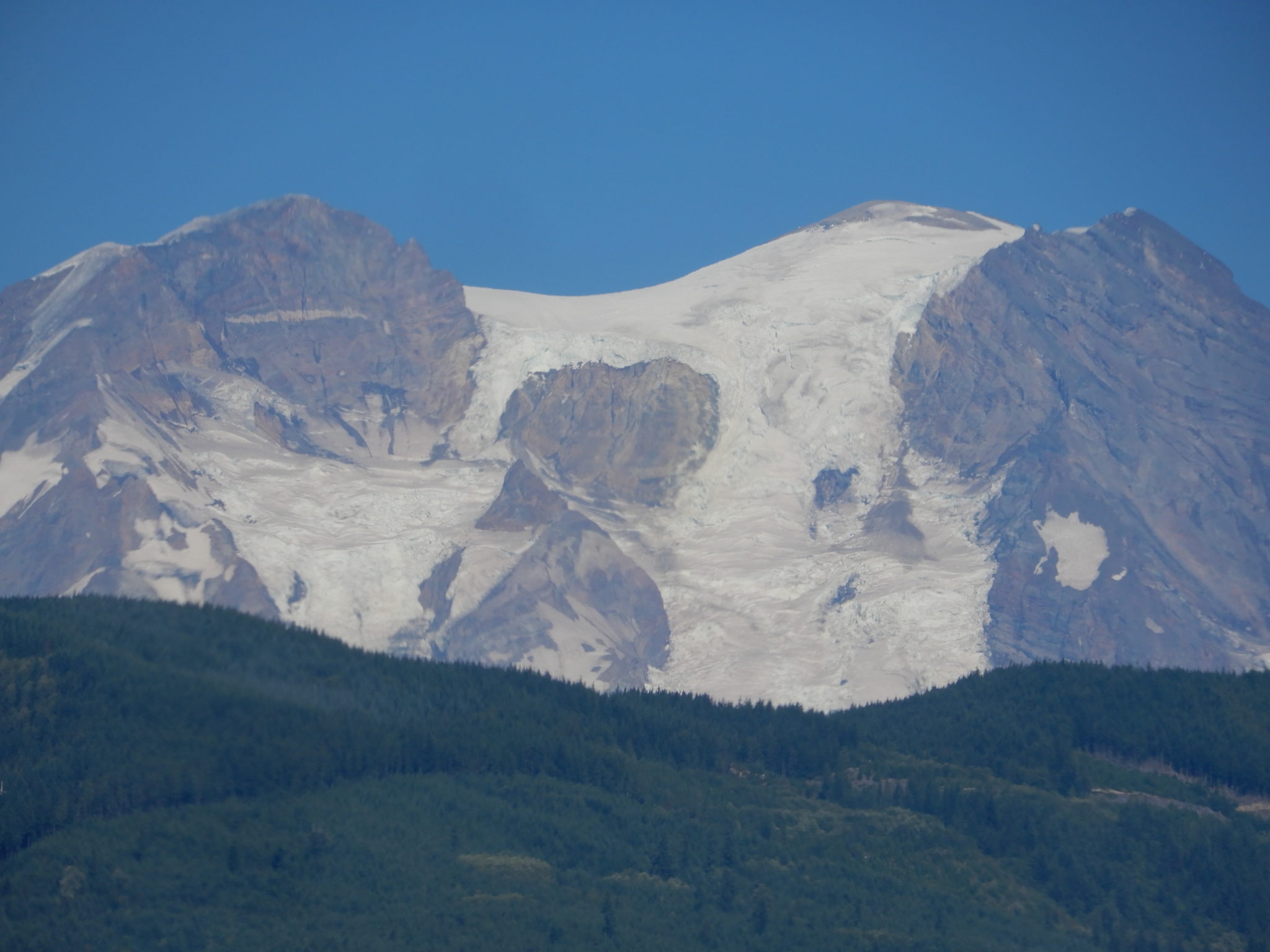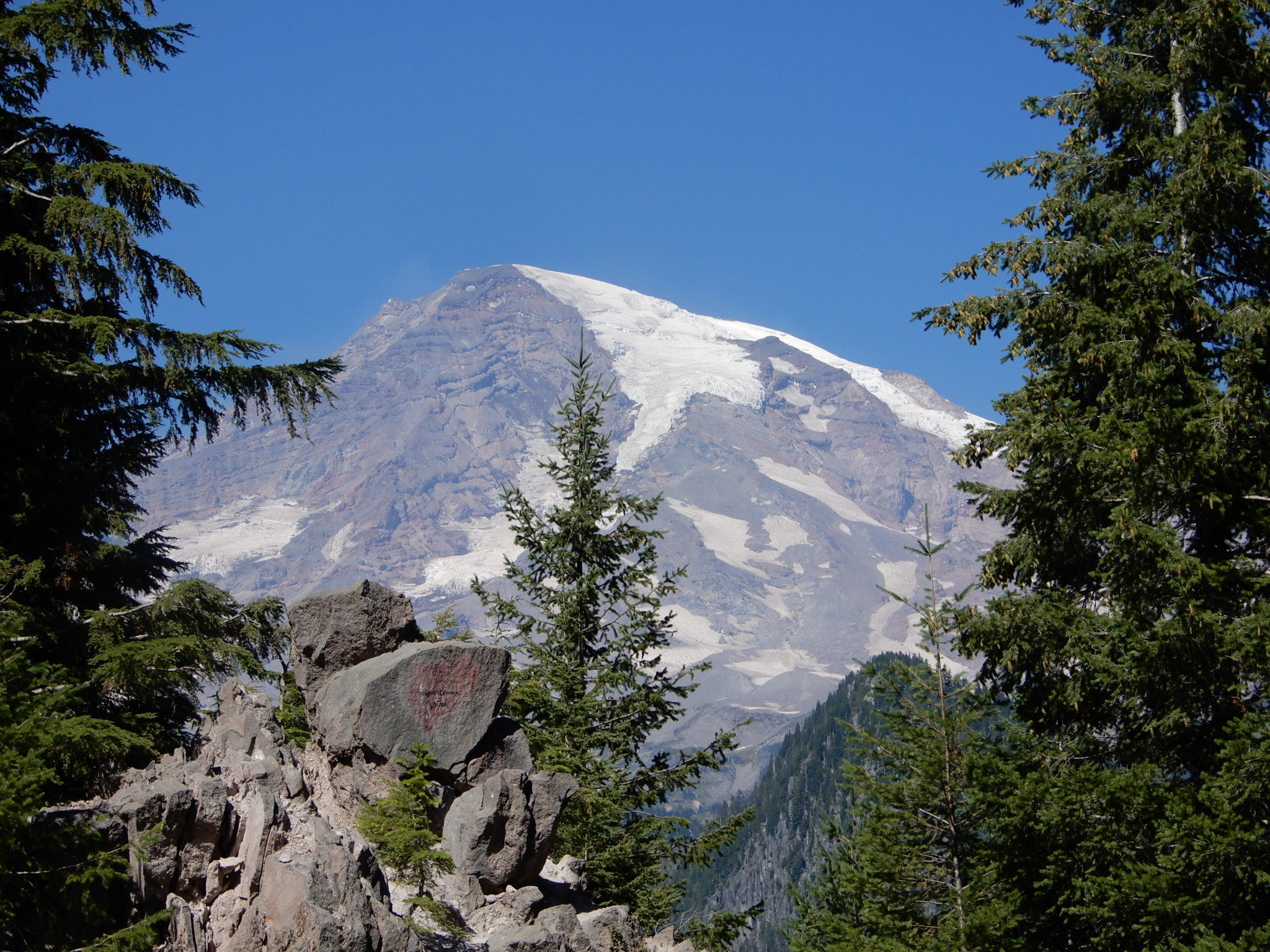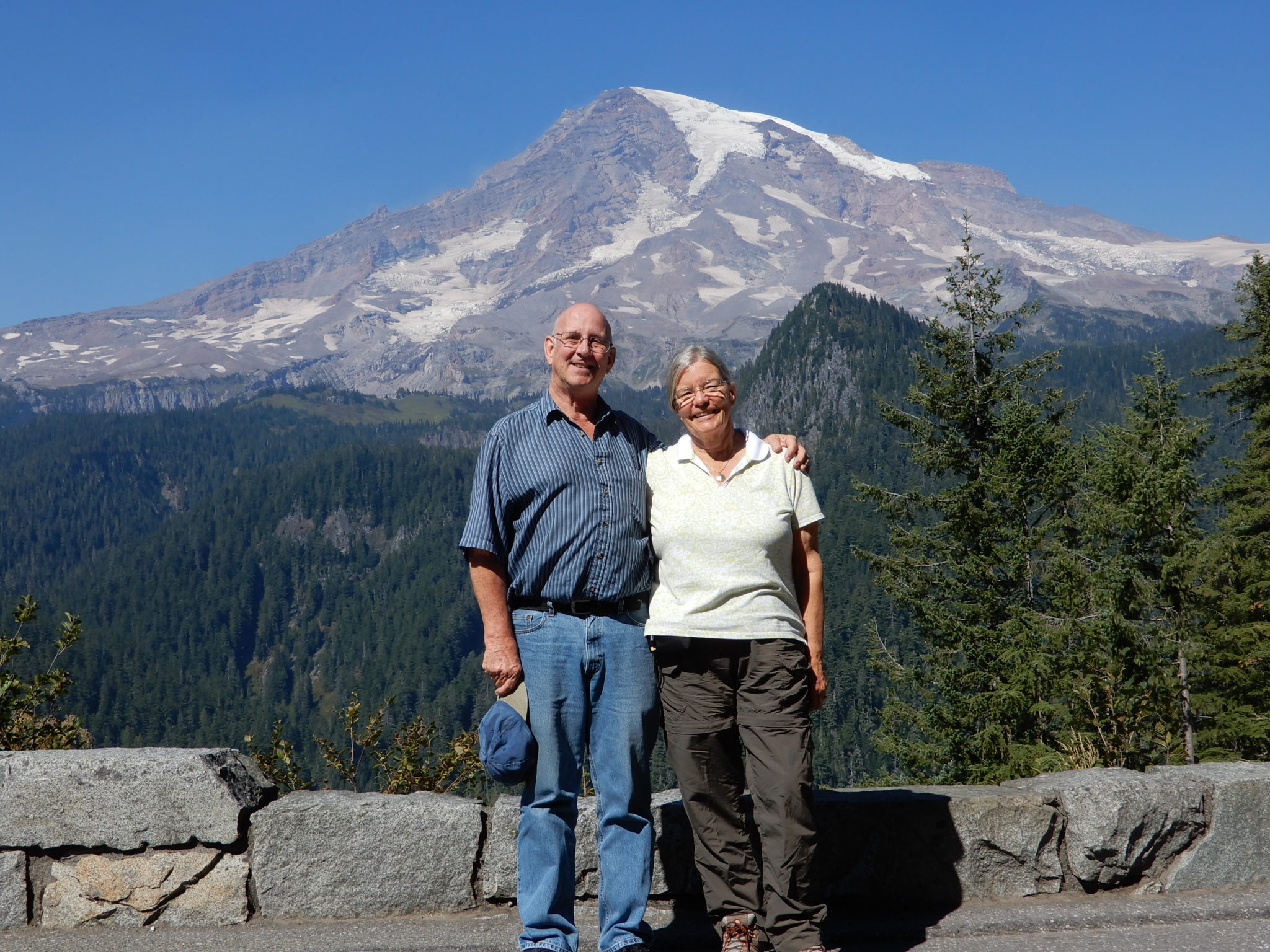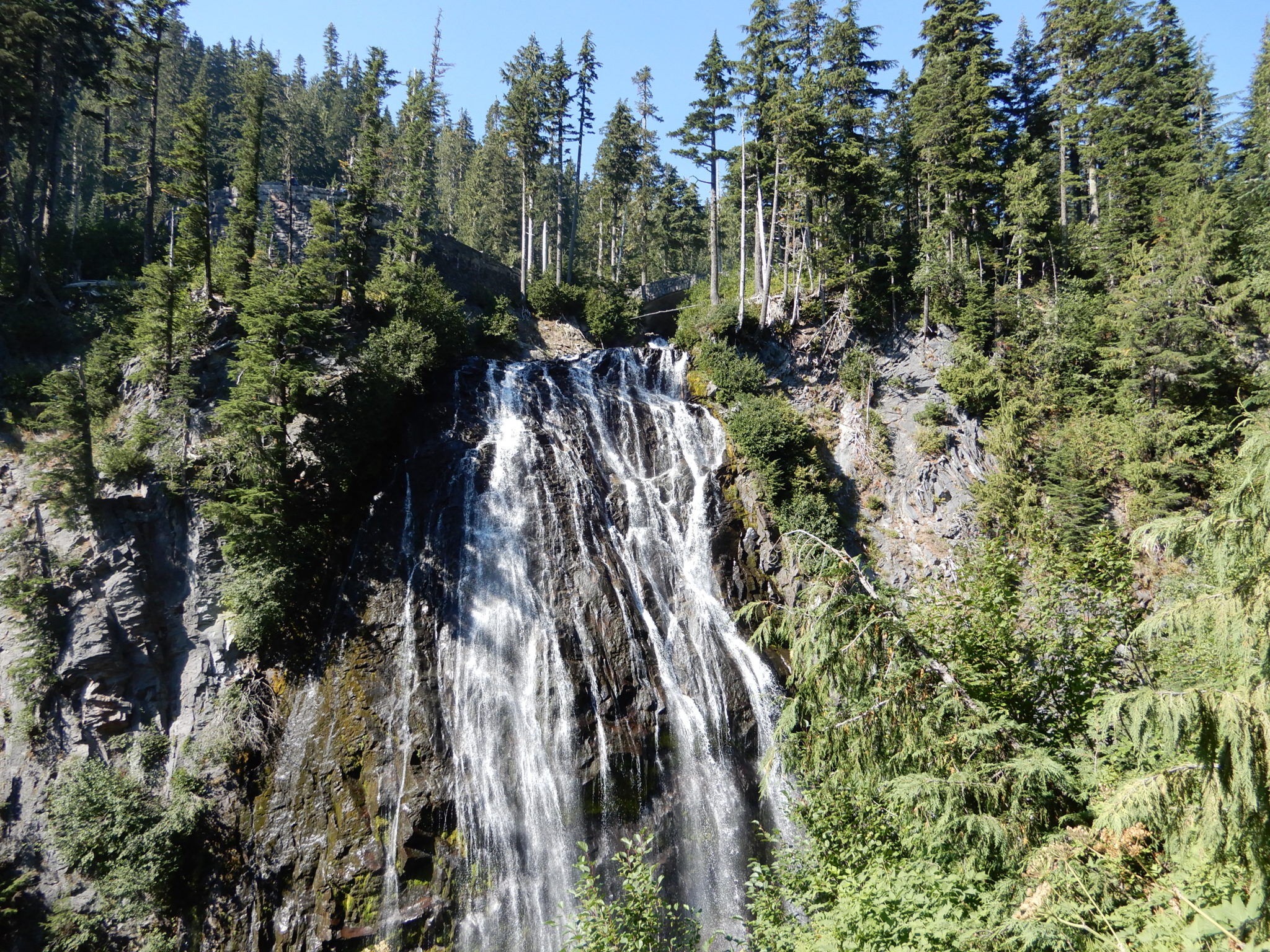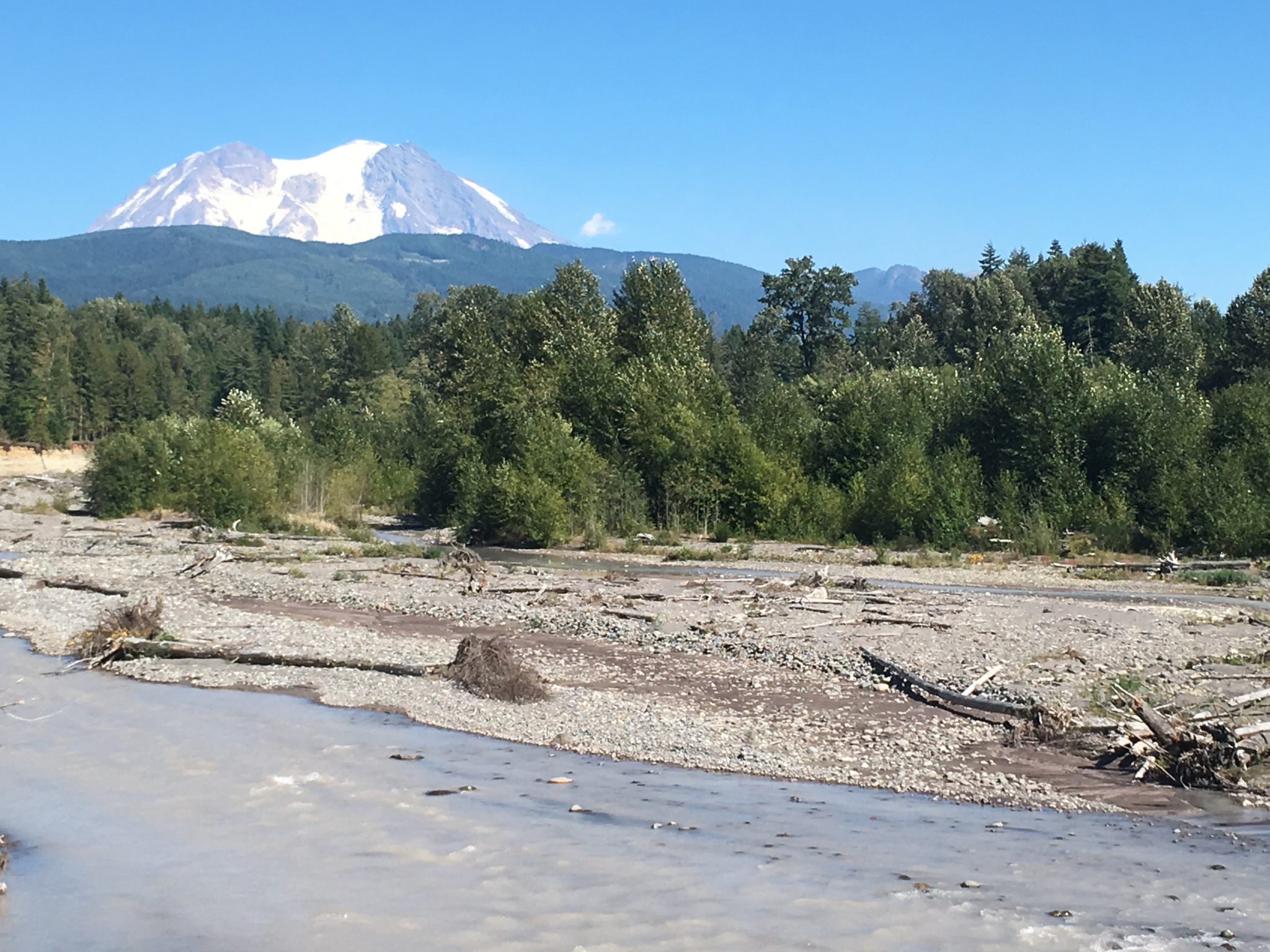 Active glaciers grind rock into fine powder called glacial flour that gives the milky appearance to the streams.