July 25, 2022
We thought Littleton, Massachusetts would be a good base for capitols and caches in Massachusetts, New Hampshire, and Rhode Island.
New Hampshire's oldest cache is near Nashua in the Mine Falls State Park, named for the lead that was mined there in the 1700's. We went there first because rain was predicted in the afternoon.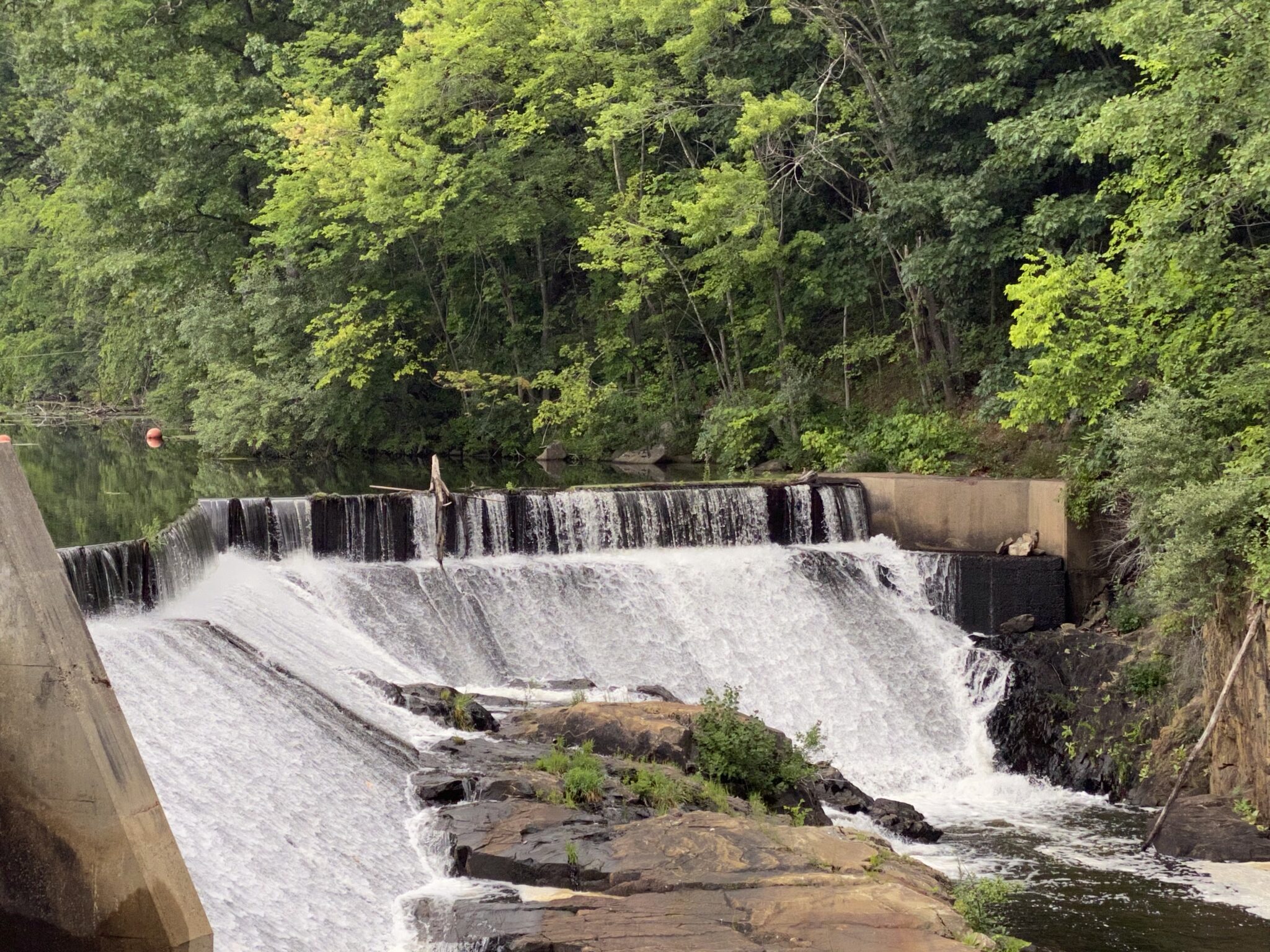 Our first stop was a cache called "In the Heels of Alamogul #37". Alamogul is the cache owner and it took us a while to find out why the cache was in his heels.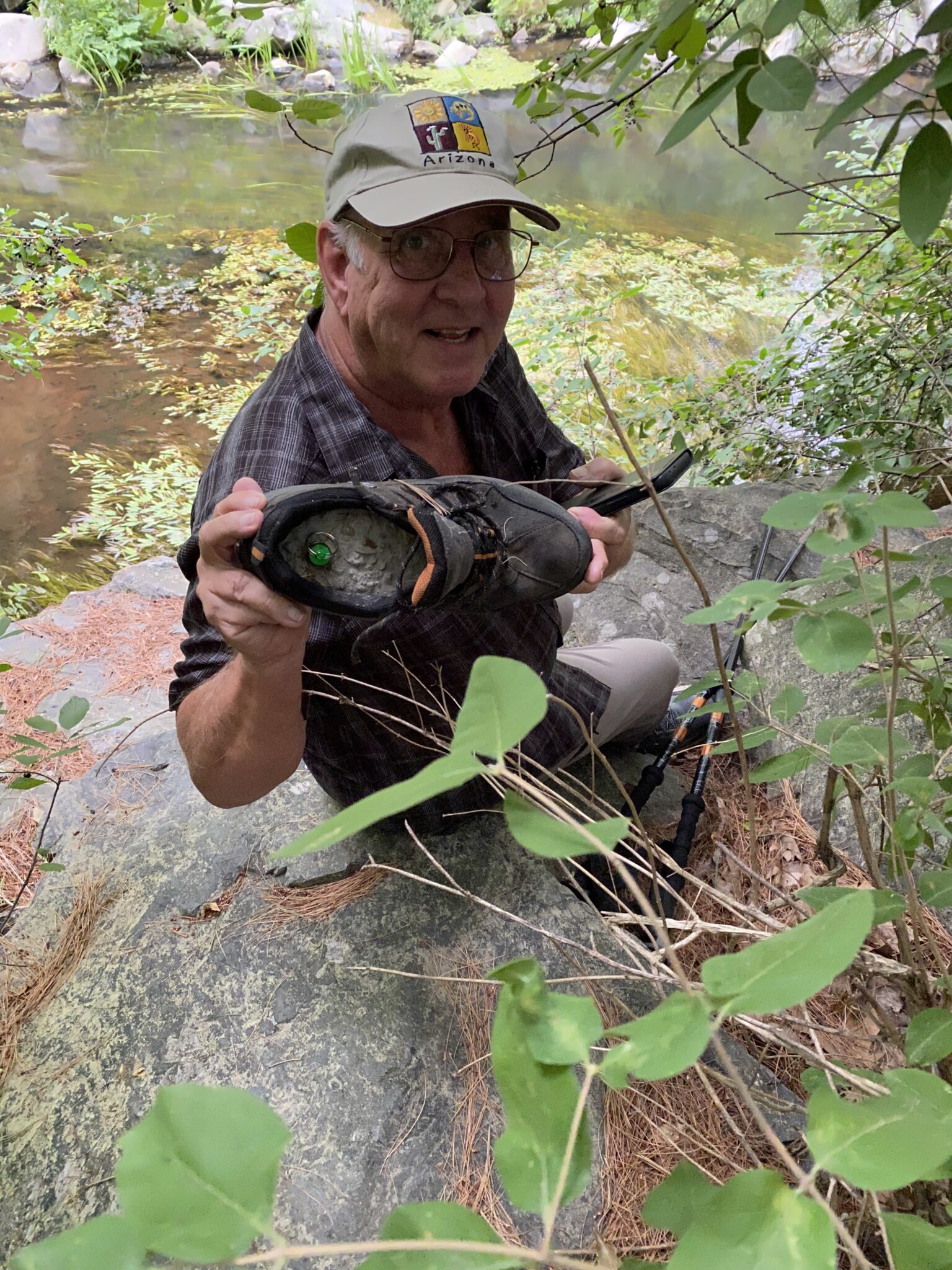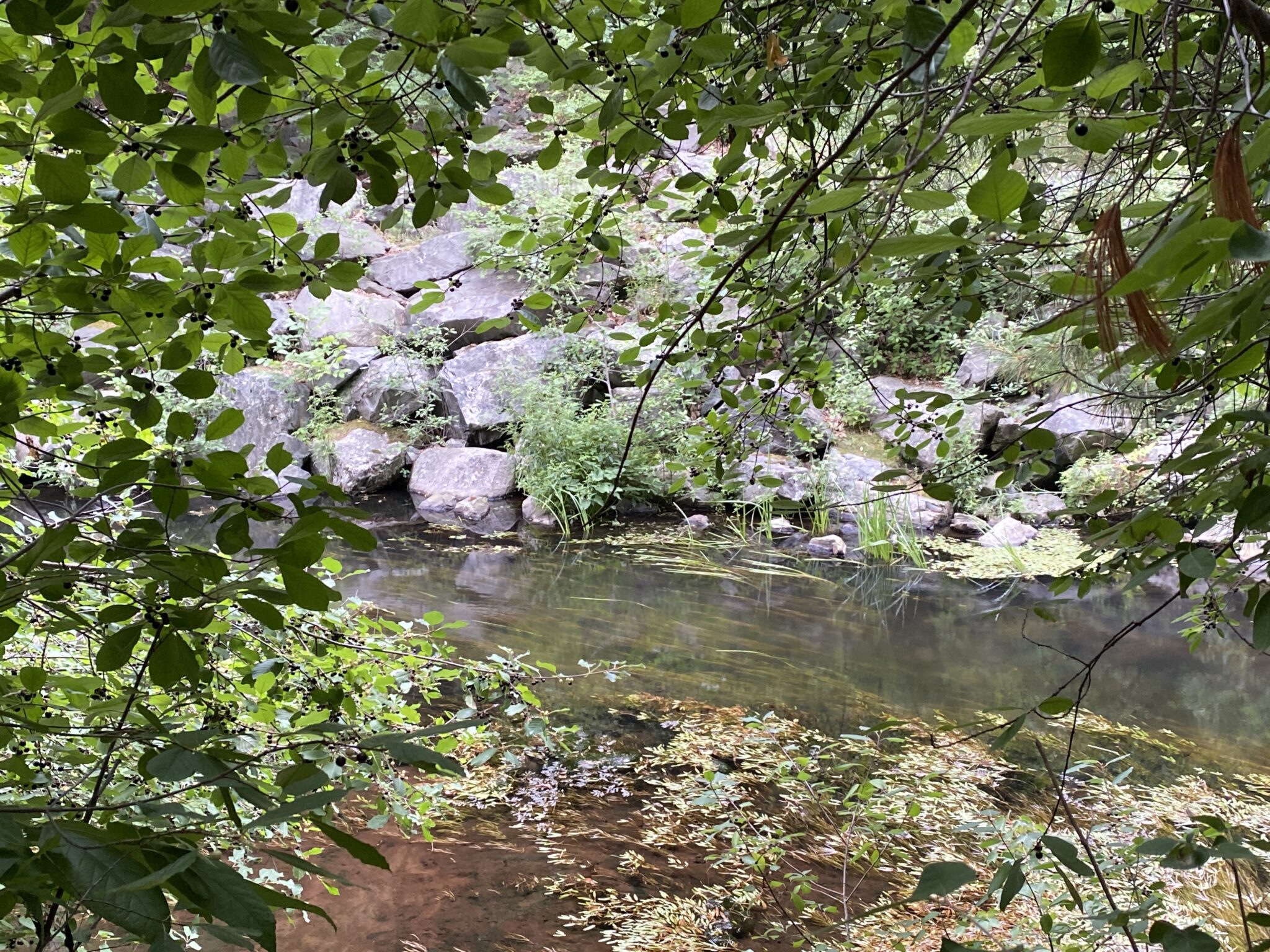 New Hampshire's oldest cache was off of one of the park's trails.