August 14-15, 2018
Salmon Glacier is the largest road-accessible glacier in the world. The road to the glacier is 17 miles long and is mostly dirt, but the vistas it affords were so spectacular, we drove it twice. We crossed the Alaska-British Columbia border four times each way.
Rocks along the road reminded us that the area was home to gold, silver, and copper mining. One mine operated steadily from 1910 to 1953 and then sporadically after 1953. Open-pit mining began in 1988. Today, workers fly in from as far away as Newfoundland for three-week shifts.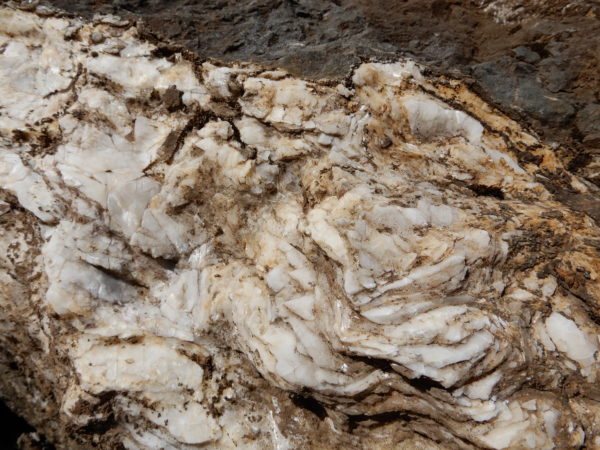 The salmon were spawning in the river. Once again, we were impressed by the difficulty of their journey.