Another out-of-chronological-order post. Better late than never?
August 10-11, 2018
From Skagway, Alaska it is necessary to travel north through British Columbia into the Yukon Territory before we can resume our journey south to the United States.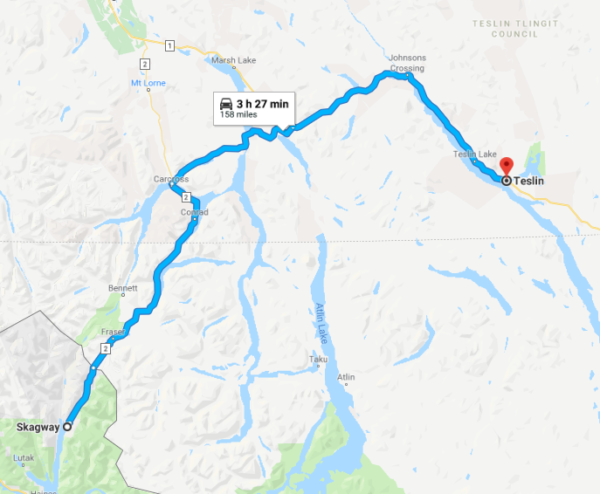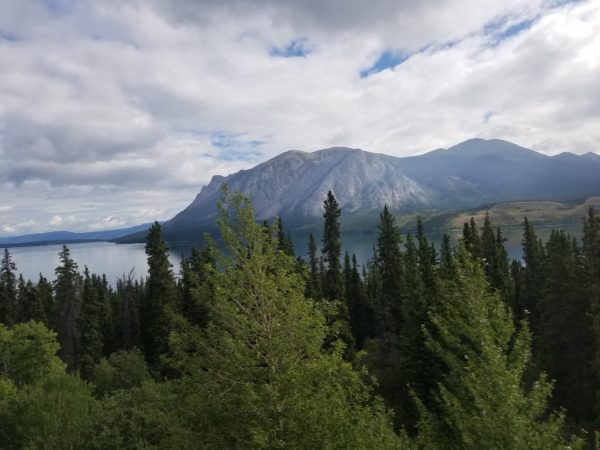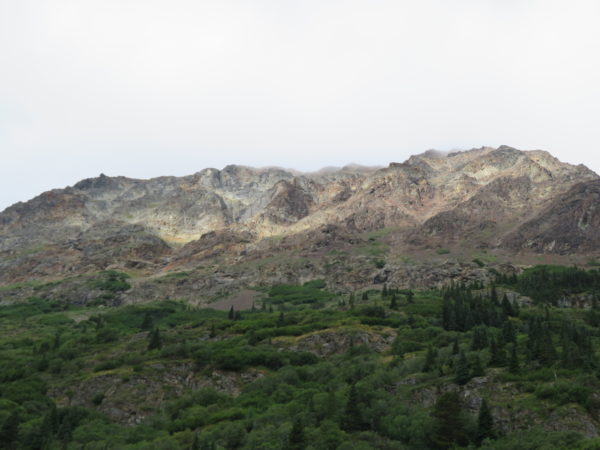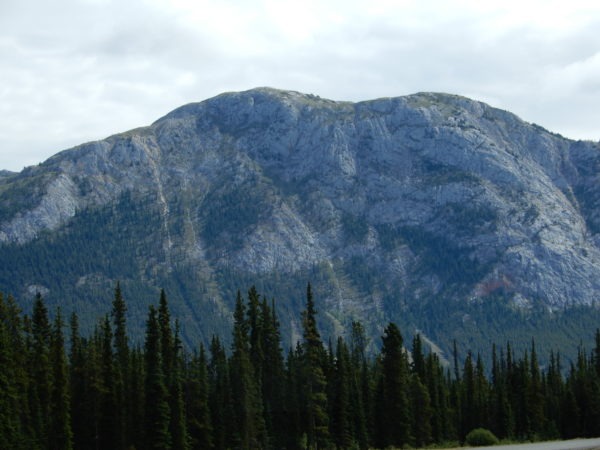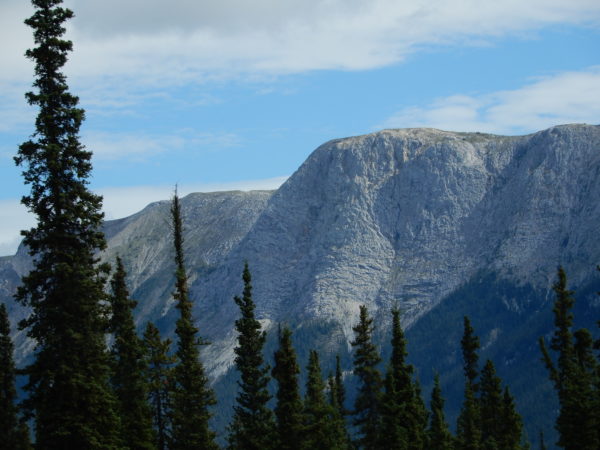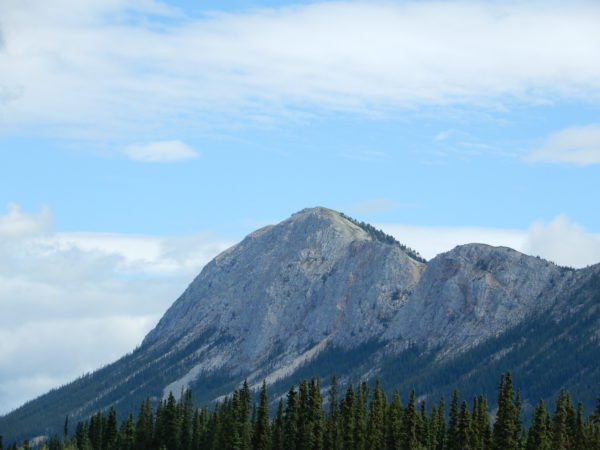 Our next stop was in Teslin, Yukon Territory 110 miles southeast of Whitehorse at historic Milepost 804 on the Alaska Highway. Teslin is situated at the confluence of the Nisutlin River and Teslin Lake and has a population of 450. Teslin began as a trading post in 1903 and today has one of the largest Native populations in the Yukon. Much of the community's livelihood revolves around traditional hunting, trapping, and fishing. Some Tlingit residents are also involved in the development of Native woodworking crafts (canoes, snowshoes and sleds), traditional arts and crafts (moccasins, mitts, clothing, gun cases} and the tanning of moosehides. The town also has a few businesses catering to the tourists passing through town and an RV park.
Teslin has two attractions that were definitely worth a visit. The George Johnson Museum is dedicated to the town's most iconic citizen. George Johnson (1884-1972) of Tlingit descent was known for his trapping and fine photography. His camera captured the lives of the inland Tlingit people of Teslin and Atlin between 1910 and 1940. George brought the first car, a 1928 Chevrolet, by paddle wheeler to roadless Teslin 13 years before the Alaska Highway was built, cutting a 3-mile track through the woods for his "Teslin Taxi". In winter he painted the car white and hunted wolves on the frozen Teslin Lake. The museum has a wonderful short film about this unique character.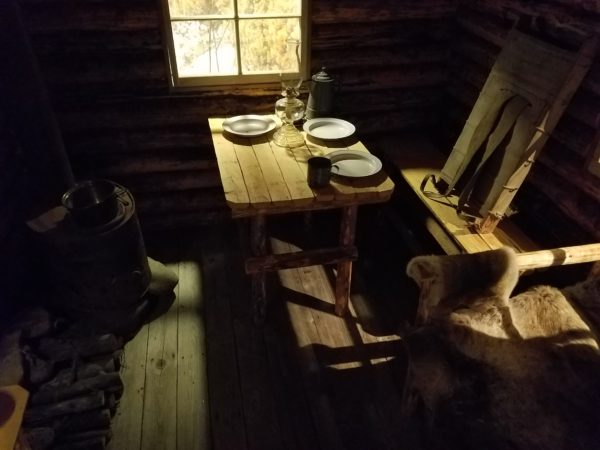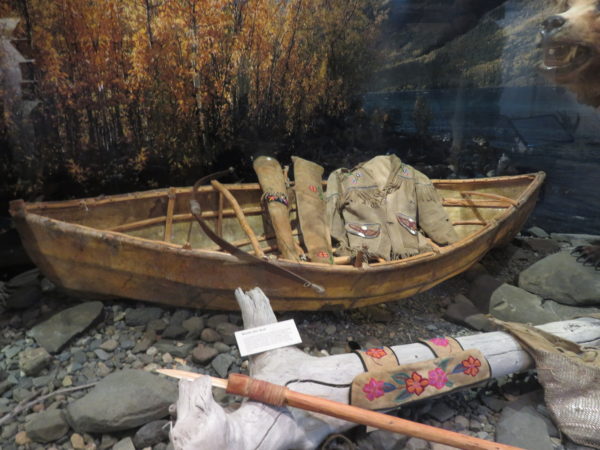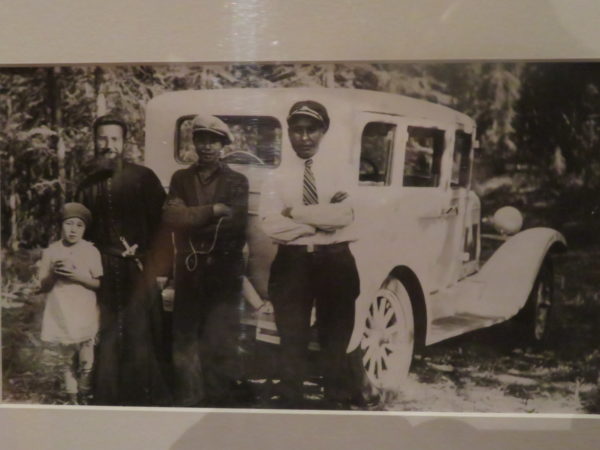 The Teslin Tlingit Heritage Centre features displays of 200 years of Inland Tlingit history and culture. The museum was hosted by local Tlingit who generously answered all our questions about their heritage and culture. A local artisan also invited us to try our hand at jewelry making.